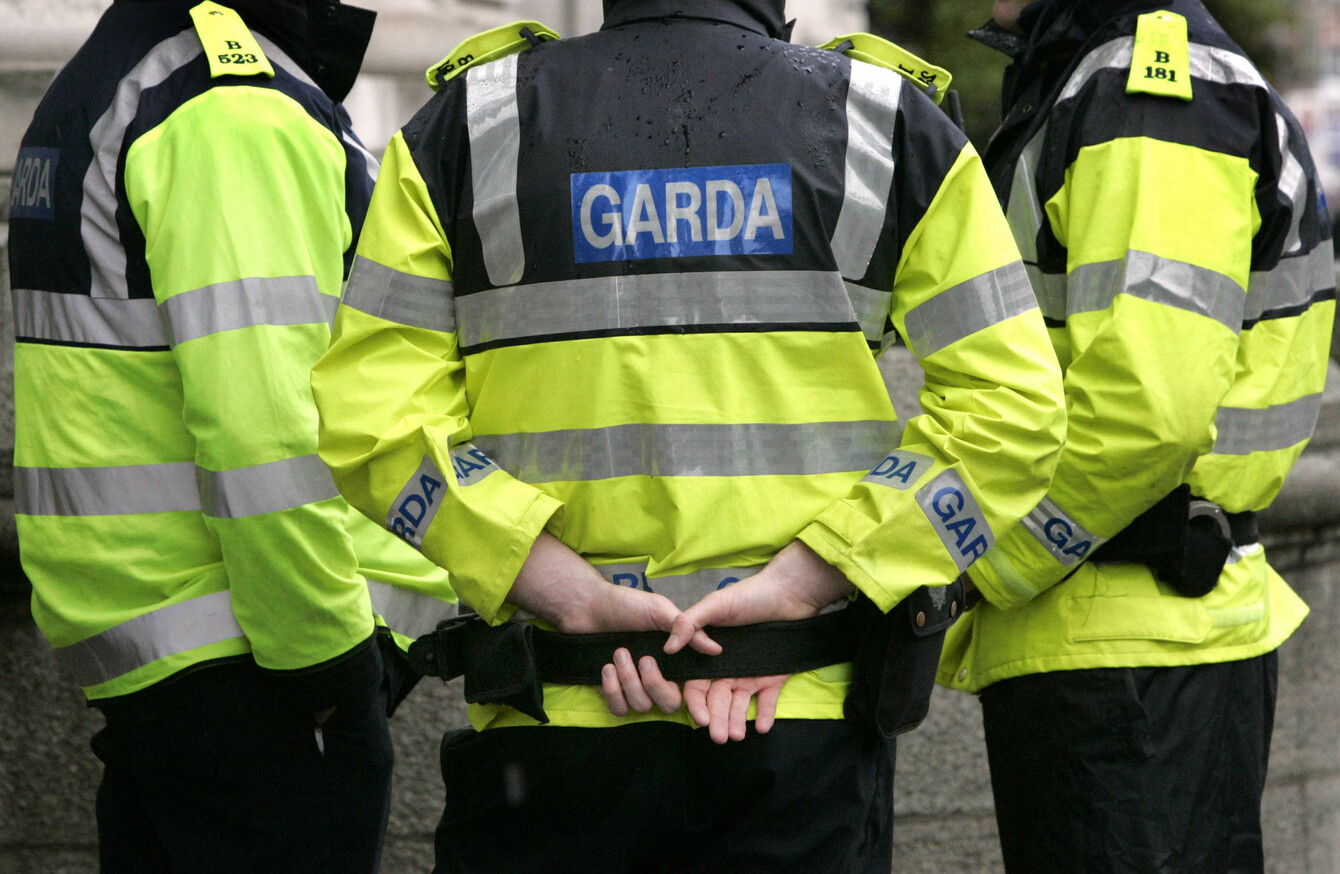 Image: Mark Stedman/RollingNews.ie
Image: Mark Stedman/RollingNews.ie
THREE GARDAÍ WERE receiving such a vicious beating from associates of a Dublin criminal gang that a detective was forced to extricate them at gunpoint and arrest their assailants, Mr Justice Bernard Barton was told in the High Court today.
The attack was highlighted at a garda compensation hearing in which Garda Amanda Lynch was awarded just under €105,000 damages for the injuries she received in the attack.
Judge Barton heard two of her attackers were subsequently jailed and a member of the gang had since been murdered.
Paul McGarry SC, who appeared with barrister Gerard Groarke for Garda Lynch, told the court she and another garda, together with a trainee, had been called out to deal with an incident in Foster Avenue, Cabra, Dublin, on 30 November 2007.
When they had arrived in the area a number of assailants, associated with a very serious crime family in that area of Dublin, jumped her and her two colleagues and she had been viciously assaulted.
McGarry, who was instructed by Athlone solicitor Hugh Campbell, said Garda Lynch had suffered injuries to her neck, head, face and stomach and suffered psychological injures and developed Post Traumatic Stress Disorder.
Garda Lynch, who is 37 and now stationed in Co Longford, told Judge Barton she was assisting in the arrest of a man when two others came out of a house in the area and joined their friend in an attack on them.
She had drawn her extendable baton and told them to stand back when she was attacked, her baton was wrenched from her and she was punched and kicked around her head and face and kicked in the stomach.
She had recognised two of her attackers as she had seen members of the criminal gang on a number of occasions.  She and her colleagues had been assaulted for about 10 minutes.
Garda Lynch said her colleague had distracted her attackers long enough for her to call for assistance and, when help arrived, a detective had to produce his official firearm in order to make arrests.
The mother of one said she had later received information from the State to the effect that information had been received that there was a threat on her life. Later, for her own safety, she had requested a transfer out of Dublin.
The court heard that Garda Lynch had spent 17 hours in the Mater Hospital where she had been treated for her various injuries.
Blood had been detected in her urine before being discharged into the care of her GP.  She had afterwards been treated for psychiatric injuries and PTSD, the stress of which had led to her developing a chronic attack of psoriasis.
Garda Lynch said she had loved her work in Cabra; she was keen to get on in her job and knew that being involved at the heart of the action in an area like Cabra would attract promotion earlier than being stationed in the country.
She realised she could not remain in Dublin and now enjoyed her work in Co Longford.
She told Judge Barton she would like to have more children and had been informed that some of the drugs she had been prescribed could make it difficult to become pregnant again. She would have to come off them for a very long period before she could become pregnant.
#Open journalism No news is bad news Support The Journal

Your contributions will help us continue to deliver the stories that are important to you

Support us now
Barrister Kevin Dinneen, for the Minister for Public Expenditure and Reform, presented the court with a previous comparison award in which another judge had awarded €50,000 for similar injuries.
Judge Barton said Garda Lynch had not made a big deal about her physical injuries and had minimised her psychiatric injuries, but she had suffered a great deal of stress and her family and social life had been significantly impacted through her psychological trauma.
She had for a period became a recluse in her home.
She had suffered a very vicious attack during which her thoughts were for the young student garda designated to her care and for whom she could do nothing at the same time as he too was being seriously assaulted.
Despite his early experiences, he had remained with the force.
The judge, awarding her €85,000 compensation against the Minister as well as €19,853 special damages she had incurred since the attack, said he found her to be completely genuine and accepted all of her evidence.