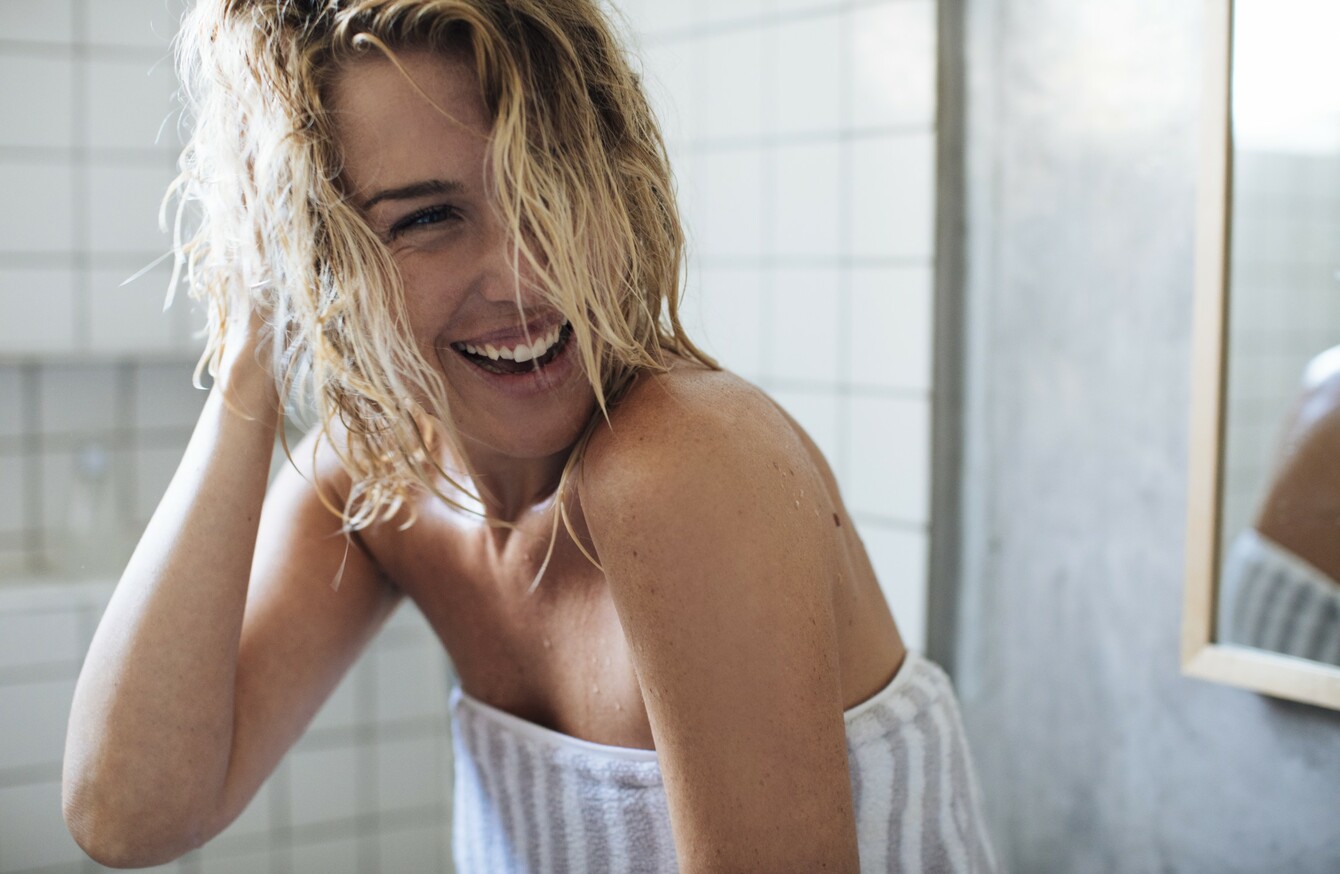 Image: Shutterstock/LStockStudio
Image: Shutterstock/LStockStudio
"PEOPLE THINK YOU have to have a fresh cut or a colour for your hair to look good, but that's not the case. You don't need to make radical changes. When your hair is healthy-looking, it becomes this great backdrop to your appearance."
As one of Ireland's most influential hairstylists, Dylan Bradshaw has spent decades transforming Irish people's hair – but he says that good-looking hair starts at home, not at the salon.
"A lot of people tend to take their hair for granted, but for me, it's something I think about every single day in the choices that I make. It's about doing small things to help you feel good and look good in yourself. When your hair is sitting well and you feel good on camera in that Zoom meeting, it gives you a spring in your step."
So what's Bradshaw's advice for making haircare a bigger part of your daily routine, and getting healthier-looking hair at home? It's all about the basics, he says…
1. Take a break from the hair-washing
If your pre-March 2020 routine of washing your hair every single day before heading into the office hasn't lasted into the working from home era, don't worry. Scaling back on the shampooing is a good thing, says Bradshaw:
We can abuse our hair every day without realising, and using shampoo too often is a part of that. Over-washing your hair strips your scalp of natural oils. If you find your hair looks frizzy or swollen an hour after your shower, then you're probably washing your hair too much.
So go easy on yourself the next time you decide to forgo freshly washed hair for twenty minutes more in bed. You're doing yourself a favour.
2. Choose your products wisely
"You get back what you put in." This is the golden rule of home hair care, in Bradshaw's eyes. When it comes to choosing shampoo, conditioner and other shower products, the hairstylist recommends researching products that are specific to your hair type and leaning towards high-quality brands where you can.
The same goes for the styling and blowdrying tools you use, of course. Bradshaw is a Dyson ambassador and says their hair care technology is a "game changer" in the way it reduces reliance on heat for styling. "Make-up is one area where I find people are happy to invest in products that they know will work, but what about hair care? The same thinking should apply, always and forever," says Bradshaw.
3. And choose your food wisely too
The "food is fuel" mantra applies to your hair just as much as your body. The journey to thick, shiny, glossy hair can be helped along by consuming foods that are rich in omega-3s. "Eat plenty of oily fish like salmon and mackerel, and nuts too," says Bradshaw. "They're amazing fuel for your hair and nails."
Indeed, various studies on omega-3s and fish oils (which can also be taken in supplement form, if you're not a salmon and mackerel fan) suggest it can help nourish hair follicles, keep hair strong and even boost hair growth.
4. Add some mindful extras to your usual routine
You don't need to devote hour-long chunks of your day to hair care to see the differences. Simply making your washing, drying and styling routine a more mindful experience can have huge benefits, not just on how your locks look but on how you feel as you start your day.
Bradshaw suggests a couple of simple add-ons that can be slotted into your existing routine:
First, when you're finished washing your hair, do a quick rinse under cold water. This really helps to improve blood circulation in the scalp and seals the hair cuticle. Use a few drops of a good quality hair oil to finish. The oil will help to keep your hair healthy-looking and will polish off a style.
5. And remember – with hair damage, prevention is easier than cure
"I think sometimes people think shiny, healthy-looking hair is something you only have for those couple of days after you've been to the salon. But if you're doing the right things at home, your hair will always be in great condition."
Bradshaw describes every strand of hair as having an "internal spring" that can be broken by factors like excess heat and dehydration. All those attributes we associate with great hair – bounce, movement and volume – are reliant on that spring. 
"Using the right hair tools and fuelling your hair in the right way means you'll help prevent heat damage and other issues down the line."
Ready to make healthy-looking hair a bigger part of your daily routine? "The Dyson hair care range really is making a difference, helping people to style their hair while still looking after it and reducing reliance on heat," says Dylan Bradshaw. 
Whatever your hair type or style, Dyson has you sorted with the Dyson Supersonic™ hair dryer, the Dyson Airwrap™ styler, and the Dyson Corrale™ straightener. Discover the full Dyson range right here.