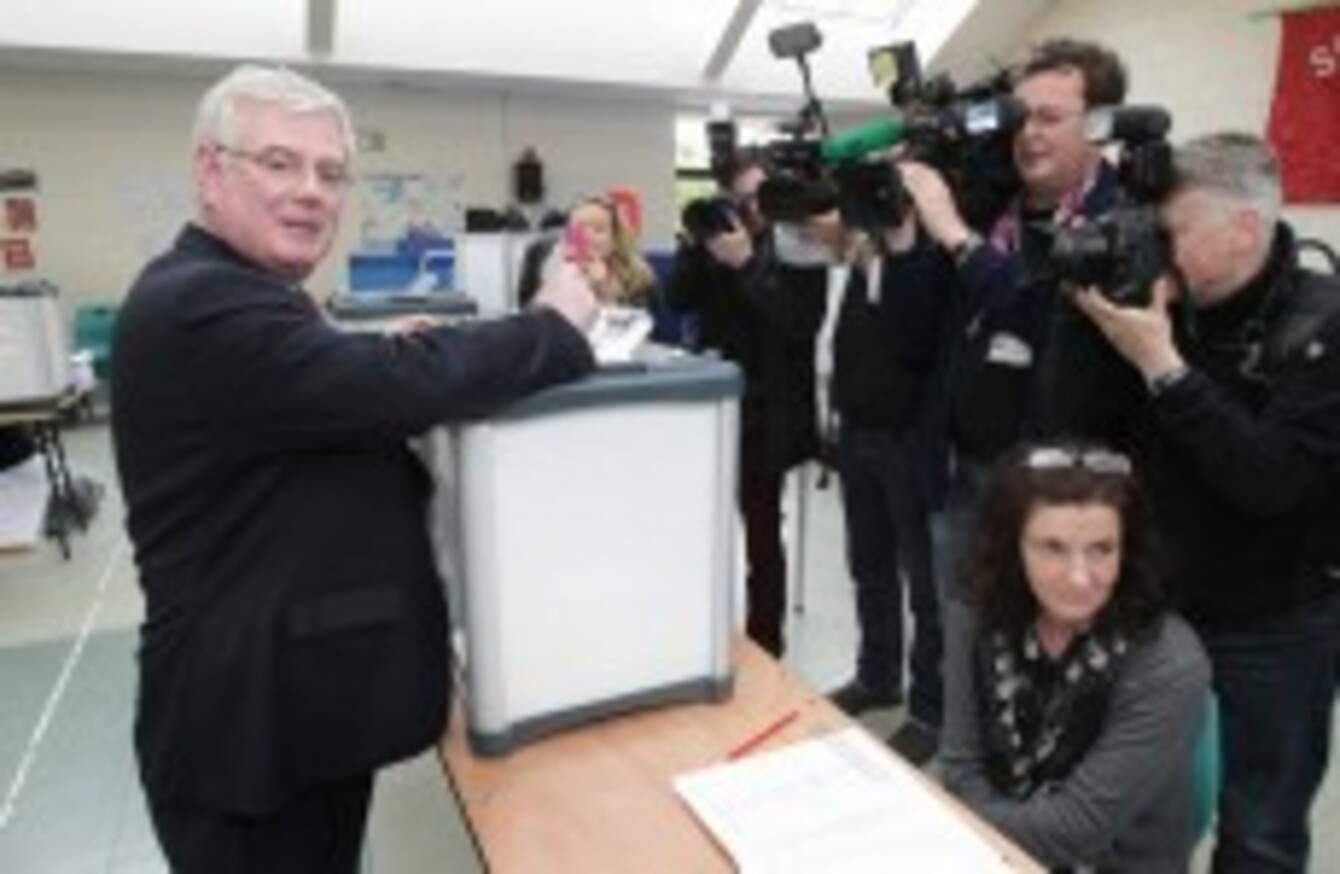 Image: Mark Stedman/Photocall Ireland
Image: Mark Stedman/Photocall Ireland
LABOUR LEADER EAMON Gilmore is to face two no-confidence motions in the coming weeks.
Motions will be tabled by both the party's central council and parliamentary party. The parliamentary party will meet this Wednesday, while the central council will meet in the coming weeks.
The motion from the parliamentary party reads:
The Parliamentary Labour Party does not retain confidence in the Labour Party leader.
It is signed by Labour TDs Ciara Conway, Dominic Hannigan, Michael McNamara, Gerald Nash, Derek Nolan, Aodhan O'Riordan and Arthur Spring and Senator John Gilroy.
The eight want the motion discussed at this Wednesday's meeting after the party's "shellacking" in the local and European elections over the weekend.
The party has seen support slip from 14 per cent in 2009′s elections to just over half that this time around.
After picking up 231 seats in 2009, the party looks set to pick up around 60.
Party members are believed to be dissatisfied with what they see as Labour's deference to Fine Gael in government, their abandoning of Labour principles and a growing disconnect between the party's leadership and grass roots.