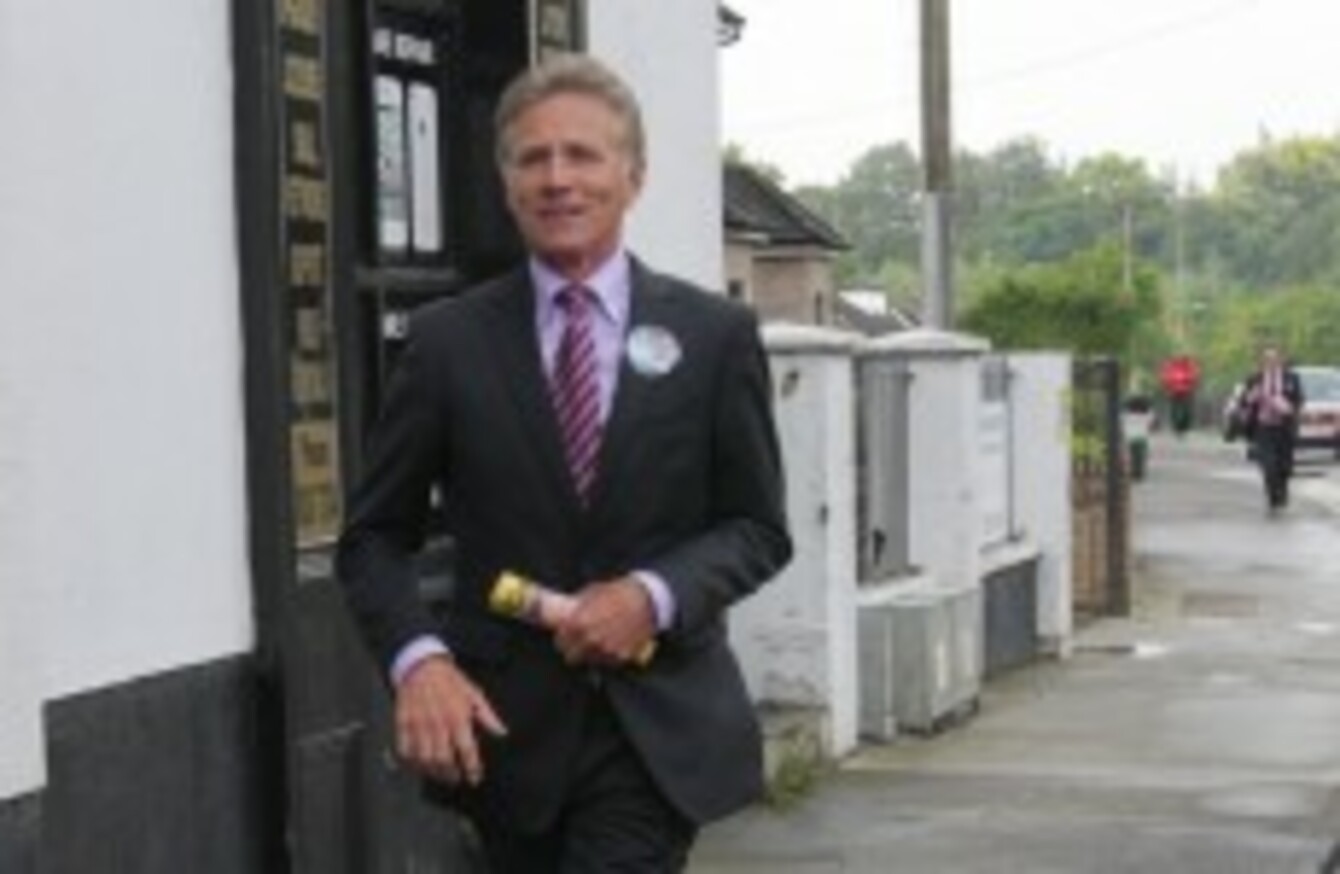 Image: Mark Stedman/Photocall Ireland
Image: Mark Stedman/Photocall Ireland
FINE GAEL CANDIDATE in the Dublin West by-election Eamonn Coghlan has said the campaign has been "a wonderful experience", despite coming in sixth place with less than 4,000 votes.
Sinn Féin's candidate Paul Donnelly has topped the poll so far in first tally as Socialist Party councillor Ruth Coppinger follows close behind with 448 votes between the two.
Speaking to reporters at the count centre, accompanied by Minister Leo Varadkar, Coghlan said he wasn't disappointed at his loss. When asked if he plans to run in the next general election, the Fine Gael Senator indicated he will.
"Having gone through this, it excited me and it excited me from the point of view that it gave me an opportunity to see how the community really came together in a big way on a voluntary basis – people who were't really in politics at all, who were willing to come out and support Eamonn Coghlan," he said. "So, that has excited me; I think I will dwell on this over the next two or three or four weeks and whenever the next general election is, perhaps in two years' time, I'll be giving it some serious thought."
Coghlan noted that "there was a huge anti-government sentiment out there that has been obviously noticable over the last number of months".
There's been an awful lot of negative soundbites out there. People were certainly concerned about the water charges, the medical cards, the local property taxes, and the soundbites out there were really turning people towards anti-government sentiment.
Commenting on his controversial impersonation of a constituent during a TV3 debate, he said he couldn't tell whether that had pushed him out of the running.
"I'll tell you, I've had some good interviews and some bad interviews and I'll put that down to a bad interview," he joked. "That was a week and a half ago – whether it affected me or not, I really don't know."
https://vine.co/v/MwrTTLQ2Ahp
Minister Varadkar told reporters "it was a very hard day in which to be a Fine Gael candidate" and that Coghlan and his team should be proud of the result.
"You know, this was an opportunity I think for the electorate to send the government a message," he said. "They've sent the message that they're hurting and that they're not happy with a lot of the things the government has done."
Follow our liveblog this evening for all the latest results…