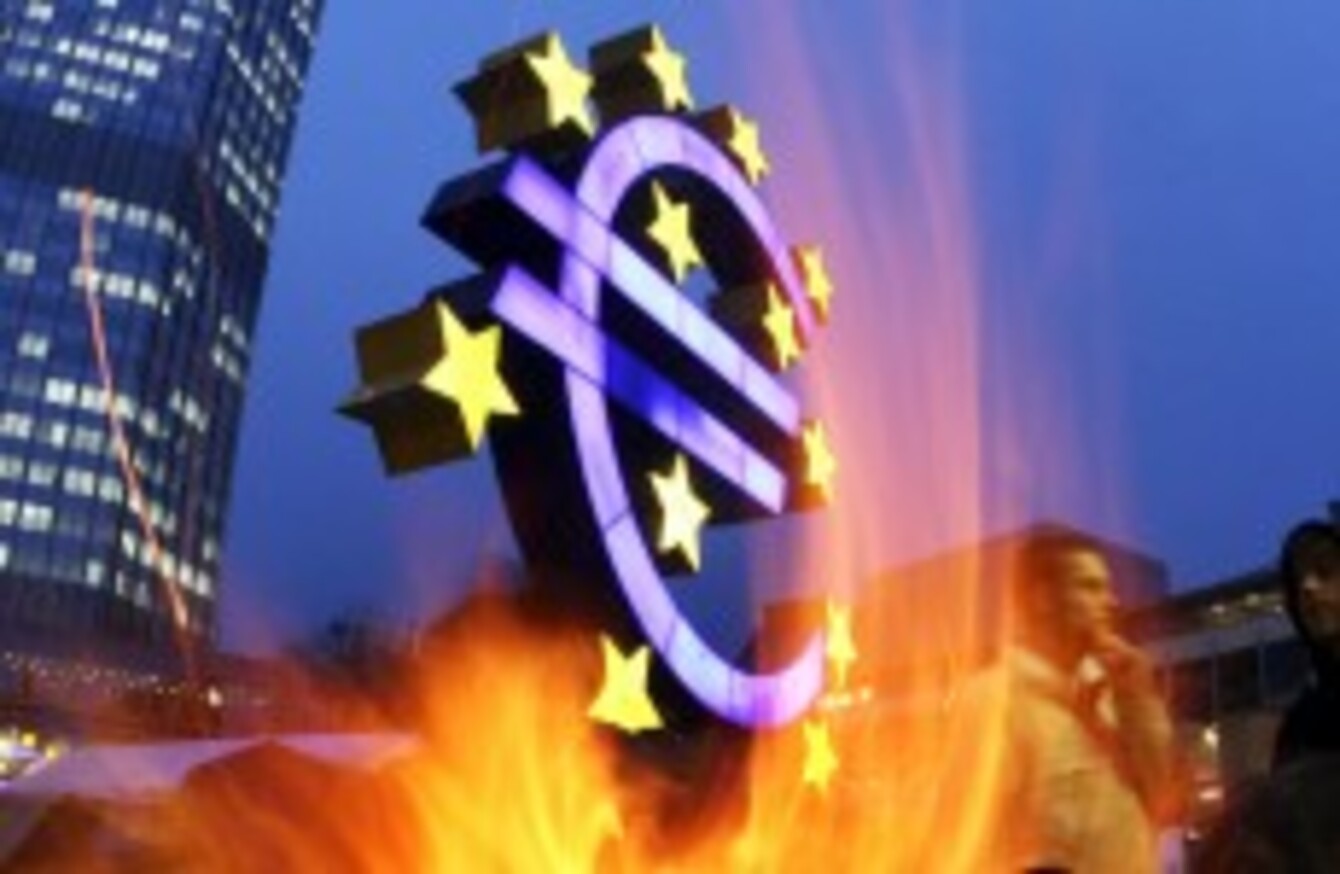 Image: Michael Probst/AP
Image: Michael Probst/AP
THE EUROPEAN CENTRAL BANK has affirmed its stance on the Irish government's repayment of unsecured bank bonds – arguing that failure to repay them will have major impacts on the "credibility" of the Irish financial sector.
A spokesman for the bank this evening told TheJournal.ie that the bank was not prepared to comment on the remarks of transport minister Leo Varadkar, who told yesterday's Week in Politics that the ECB suggested "a bomb would go off" if bank debts were not repaid.
The spokesman was willing, however, to reaffirm the ECB's position on the repayment of those debts – just two days before Ireland is due to repay €1.25 billion to holders of an unsecured bond issued by the former Anglo Irish Bank.
"We advise against 'burning' senior bank bondholders, as such decision could have significant spill-over effects as regards the credibility of, and confidence in, the Irish financial sector and Ireland," the spokesman said.
The comments come a day before Michael Noonan meets the ECB president Mario Draghi in Frankfurt to discuss the state's obligation to banking bonds, and the latest in the discussions on cutting the price of the promissory notes given to Anglo Irish Bank.
At a press event in Dublin last Thursday to mark the latest Troika inspection of Ireland's finances, the ECB's Klaus Masuch similarly argued that defaulting on bank bonds could have a greater impact in the confidence of the banking system than it would in Ireland's immediate finances.
"The financial sector would have been affected, the confidence of the financial sector would have been negatively affected," Masuch said.
At the same press event, the IMF's Craig Beaumont underlined his fund's own stance – that private-sector involvement was an option the IMF was happy to consider.