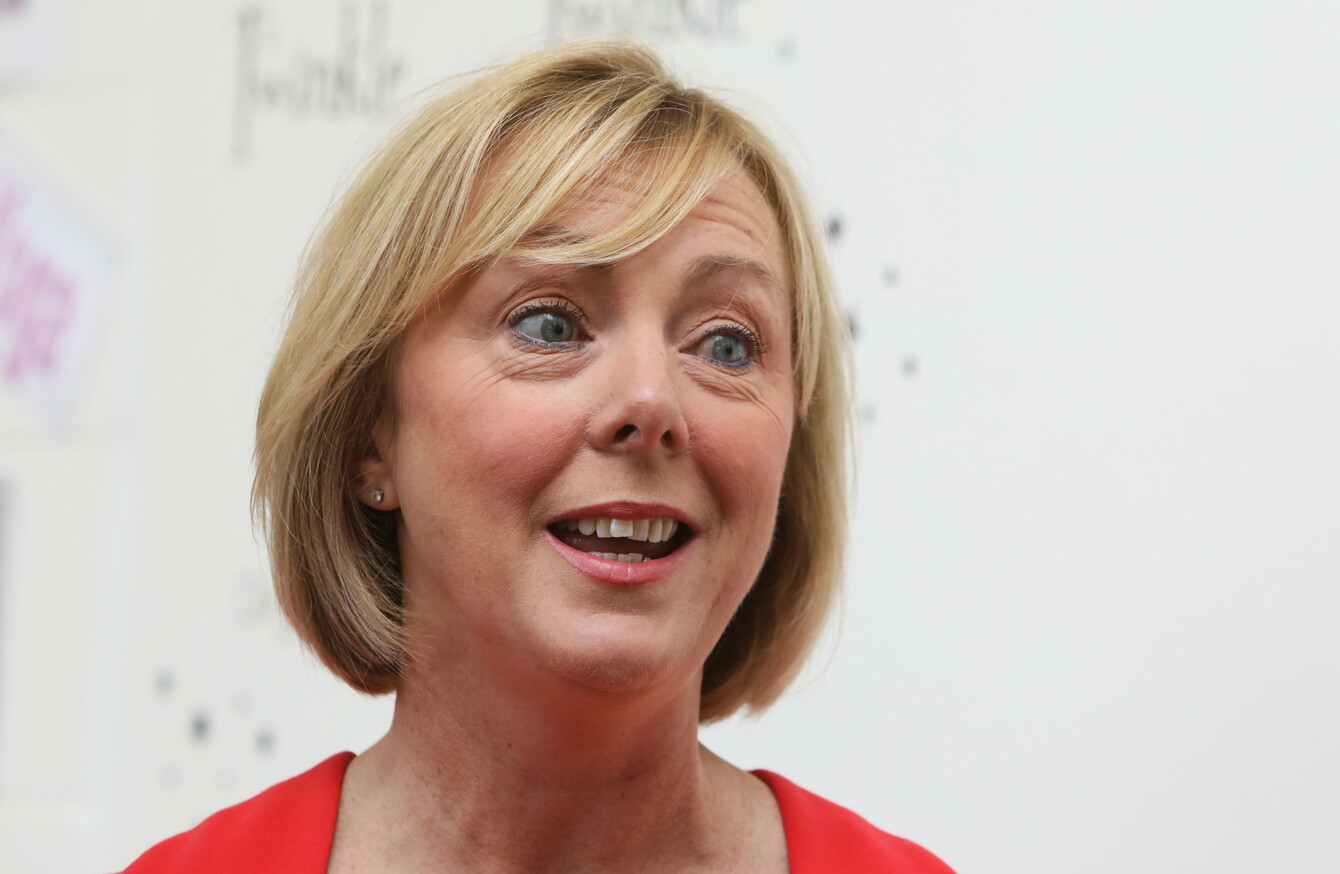 Minister for Social Protection Regina Doherty
Image: Leah Farrell via Rolling News
Minister for Social Protection Regina Doherty
Image: Leah Farrell via Rolling News
Updated 6pm
ABOUT HALF OF voters support unrestricted access to abortion up to 12 weeks, according to two opinion polls released today.
A poll carried out by Kantar Millward Brown for the Sunday Independent shows that 63% of people are in favour of holding a referendum on repealing the Eighth Amendment, with 24% against and 13% undecided or refusing to answer.
When asked if there should be unrestricted access to abortion up to 12 weeks, as recommended by the Oireachtas Eighth Amendment Committee, four in 10 people (40%) who took part in the poll said this was 'about right', 33% said it 'went too far', 19% were unsure and 8% said it 'did not go far enough'.
In December, the committee – which was tasked with examining the Citizens' Assembly's recommendations - voted in favour of repealing the Eighth. Cross-party members came to the majority-decision after hearing testimony from medical and legal experts, as well as personal stories, over the course of three months.
In a separate poll carried out by Behaviour & Attitudes for the Sunday Times, 48% of people said they support repealing the Eighth Amendment, while 30% don't, 17% are unsure and 4% said they won't vote. When you exclude the 'don't know' answers, the Yes vote is 62%.
In terms of unrestricted access to abortion up to 12 weeks, 43% are in favour, 35% are not and 22% are unsure. When you exclude the undecided voters, the Yes vote is 55%.
'Work to be done'
Despite the latest poll results, Minister for Social Protection Regina Doherty this afternoon said that she believes there is "a job of work to be done" if people wish for the referendum on the repeal of the Eighth Amendment to pass.
Speaking to RTÉ News, Doherty said that the government has to work towards explaining to people where the 12-week period came from.
"If nobody does anything, I don't think this referendum will pass. We need to sell, as advocates of people who want to see the Constitution changed and the 12-weeks imposed, that needs to be sold to people and the reasons why that 12-weeks figure was come at," Doherty said.
In a separate statement issued later that day, Minister Doherty moved to expand on her remarks, saying:
"I believe the referendum can and will pass. I, and members of the Government, will campaign for it. But we can't be complacent, which is why I said earlier that we have a job of work to do to sell it.
Many people aren't aware of the medical and scientific evidence that was presented to the Citizens' Assembly, and the Committee on the Eighth, which helped us arrive at the current proposal. We need to help people realise that there is clear medical evidence to support the committee's recommendations in relation to 12 weeks.
That needs to be explained clearly to people with reasons and evidence, so there is a job of work to be done there.
'Compassionate healthcare' 
Speaking about the results of the polls, Orla O'Connor of the National Women's Council of Ireland said: "Few people think about abortion and pregnancy care until for some personal reason they have to.
"Yet so many people I talk to are very eager to join this conversation for change. They want compassionate healthcare for women. They know the Eighth is a barrier to this."
O'Connor said the 12-week period is "the minimum for a considerate process where pregnancy can end as early as possible and at the same time ensure that no woman's decision is rushed".
Meanwhile, Dr Ruth Cullen of the Pro Life Campaign said: "It makes no sense talking about doing away with all constitutional protections for unborn babies through repeal and in the same breath arguing that meaningful protections for the right to life could somehow be provided for in legislation.
"The vote on repeal is about whether we introduce abortion on demand or not. It is about nothing else."
With reporting by Hayley Halpin