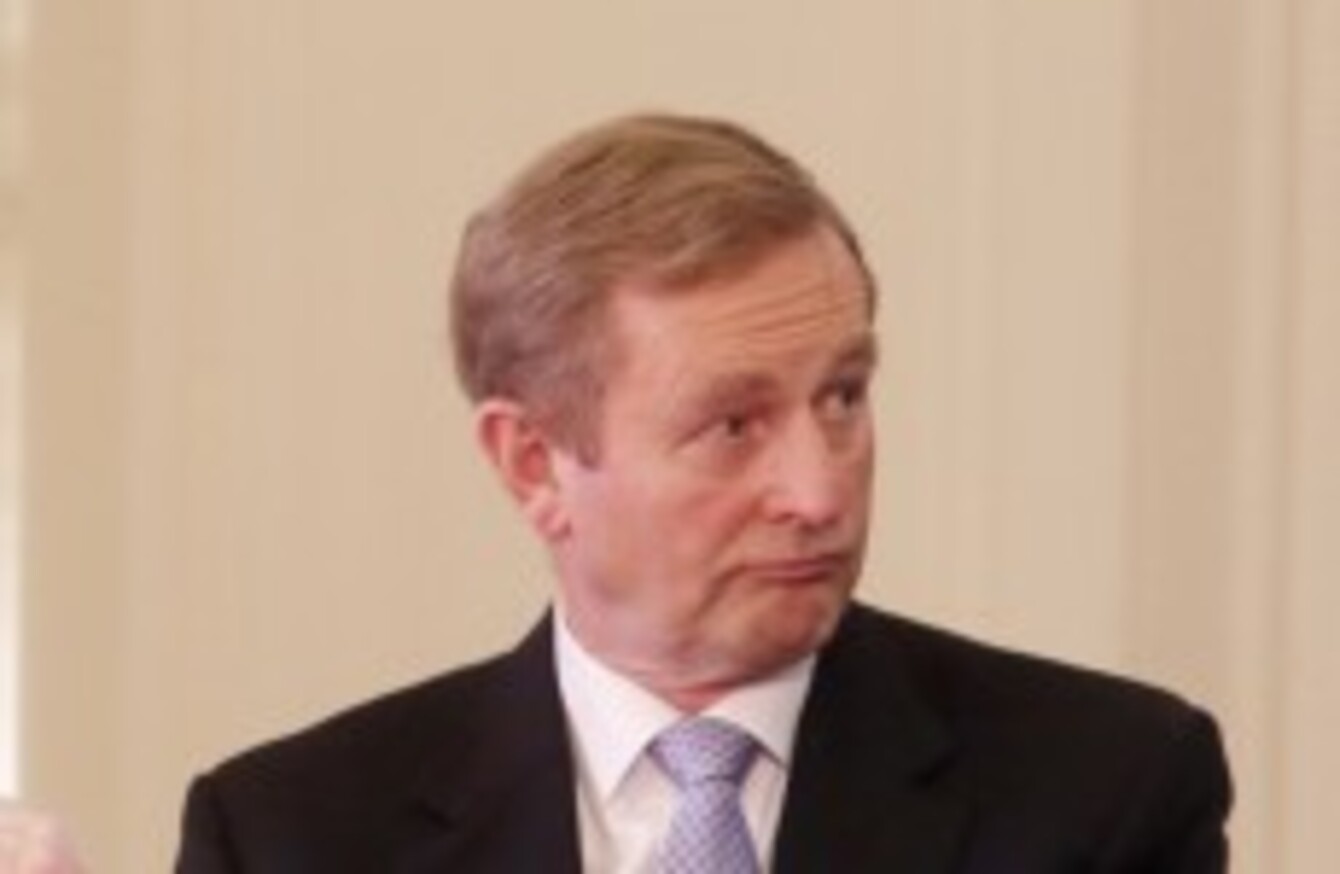 Image: Sam Boal/RollingNews.ie
Image: Sam Boal/RollingNews.ie
IN THE END, the near-definitive ruling out of a general election this side of Christmas surprised some in Fine Gael who had expected Enda Kenny to leave the door slightly ajar.
Ending a week of frenzied speculation in political circles, the Taoiseach told Aine Lawlor on RTÉ's The Week in Politics that it was his intention to hold the election in the "spring of 2016″, adding:
I see no reason to change my mind.
As if to underline his point, Kenny said "spring of 2016″ three times in total at the end of the wide-ranging interview.
To call a November election at this stage would see Kenny widely slammed for dithering, and clips of yesterday's interview would be replayed throughout the first few days of the campaign. The opposition would have a field day.
A vote before Christmas appears to be off the table now.
But if the events of the past seven days did one thing, they reminded voters of this government's old habit of shooting itself in the foot – something it was doing throughout 2014 – as divisions between Fine Gael and Labour were exposed.
Labour was furious with Kenny's inability to rule out an early election all last week, despite being questioned repeatedly by reporters and by Fianna Fáil's Micheál Martin in the Dáil.
Being unable to provide certainty on even the date of the election somewhat undermined the coalition's main message going into the eventual campaign: that it provides the sort of clarity and security to voters that other parties can't.
As Martin put it yesterday: "It's difficult to take the Taoiseach seriously when he said he 'never changed his mind' on the timing of the election.  He has been forced into a humiliating climb-down today."
To some extent Joan Burton snatched victory from the jaws of defeat having seemingly failed all last week to force the Taoiseach's hand. The Tánaiste and Labour leader has long been of the view that her preference and that of her party is for an election in early 2016.
Early on last week, she indicated that assurances had been given by Kenny during one of their regular meetings. Then she appeared to backtrack by admitting there had been "no guarantees".
The simple reality was that Kenny did not have to take on board anything Burton said. Constitutionally, the date of the election is entirely at the discretion of the Taoiseach.
By Friday, Burton admitted to journalists that the timing of the election was a matter for the Taoiseach and said her party would be ready whenever it was called.
#Open journalism No news is bad news Support The Journal

Your contributions will help us continue to deliver the stories that are important to you

Support us now
One Labour figure we spoke to that evening was particularly annoyed by what had happened, describing it as typical Fine Gael behaviour.
We're trying to present this united front of stability and security and we're fighting like cats and dogs.
Kenny's definitive attitude yesterday will be welcomed by Labour, and Burton can claim a victory of sorts.
Fianna Fáil has been pushing the argument that Kenny is like UK Labour leader Gordon Brown in 2007, and is weakened by this whole affair.
Back then, the British prime minister bottled calling a snap election after a strong Conservative party conference saw the launch of a vote-grabbing inheritance tax policy.
Brown never recovered his authority after that, and three years later, when he did eventually call a vote, he was turfed out of office.
Kenny could be in a similar situation much sooner – although he still remains on course to lead the next government – but the most important lesson the coalition should learn from this is to stop creating its own crises between now and that election.
The past week was entirely and utterly unavoidable and no one in government has come out of it looking particularly well.