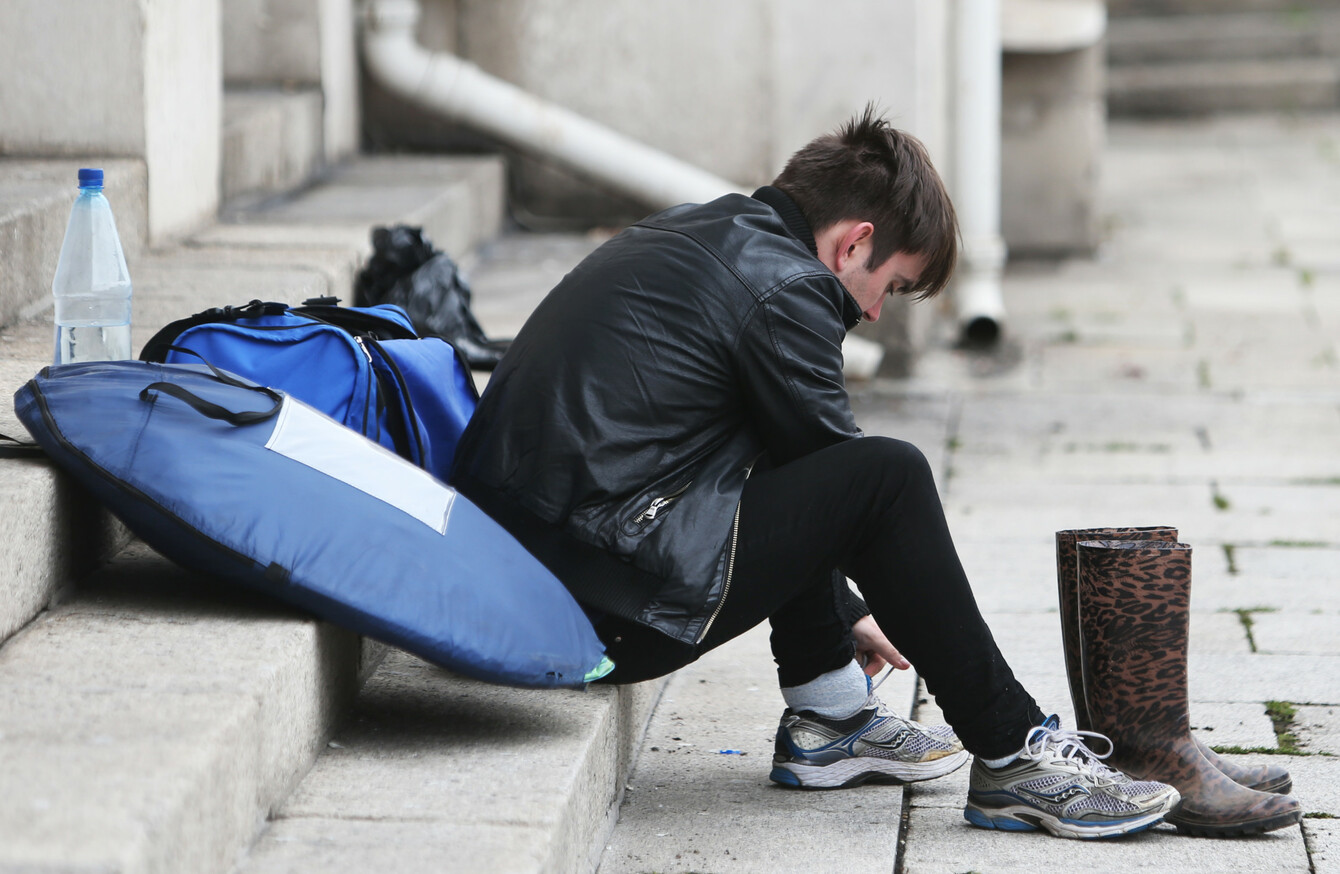 Image: Leah Farrell/Rollingnews.ie
Image: Leah Farrell/Rollingnews.ie
FOR THE 14TH time, 55,000 music, arts and culture lovers will descend on the small Laois town of Stradbally this weekend for the Electric Picnic festival.
The eclectic list of headliners includes The XX, A Tribe Called Quest and Duran Duran but it's not all about the music.
The Mindfield tent features spoken word performers, the Theatre of Food does what it says on the tin, and the comedy tent does likewise.
Are you heading down this year? Here's what you need to know…
Getting there
If you're using public transport, you may be leaving it a little late to sort out but there is still time.
If you're going from Dublin, Bus Éireann is running a service from Custom House Quay. It says advance booking is recommended but a limited number of tickets will be available to buy there this morning.
Marathon Coaches will also be running a Dublin service, departing at regular intervals all morning from 3 Arena, and George's Quay. Walking up this morning, it'll cost you €25 for a return ticket.
You could also get a train to Portlaoise, from Limerick, Cork or Dublin, and then grab a Martleys shuttle bus to Stradbally for €5 each way.
For those driving to the festival, you can take the M7 (both northbound from Limerick and southbound from Dublin), the M8 if you're coming from Cork and elsewhere in the south, or the N80 (from the west, and from Carlow and the south-east).
Inspector Eamonn Curley, from Portlaoise Garda Station, had this advice for people coming to Electric Picnic: "Pack sensibly for the weekend, check the weather forecast before you leave.
Be safe. Give yourself plenty of time to get to the venue. Leave high value goods at home and put car keys and important valuables in a safe, secure place. When you are in groups, make sure everyone is accounted for. Look after each other's personal safety and most importantly enjoy the weekend.
You can find all you need to know about travel here.
Weather
It was a pretty miserable August for the most part in terms of weather, but what's it going to be like for Electric Picnic this weekend?
First, the good news.
Today is likely to be dry for the most part, according to Met Éireann. Any showers are likely to be light and short in nature.
It'll be chilly to start the day but by the time you have your tent set up, temperatures should be in the high teens.
Unfortunately, there could be some heavy rain on the horizon.
While it'll still be warm on Saturday, heavy rain will hit the west of the country and then go eastwards in the afternoon and evening. However, there is still a chance for some good sunshine, so it'll be a typical Irish weather day.
In other words, don't be surprised if you're dancing to Baggy Trousers in lashing rain or beaming sunshine by the time Madness hit the main stage just before 6pm that evening.
Sunday is set to be the warmest day, reaching the 20s but there'll also be some scattered outbreaks of rain too.
If you're packing at the last minute this morning, make sure to bring that rain jacket just in case.
Don't miss
We asked the TheJournal.ie staff, some grizzled veterans of Electric Picnic and others who've only went once or twice, for their recommendations to make the most out of the weekend.
Here's what they said.
Cormac Fitzgerald:
Rave in the woods is always a great shout, and the Body and Soul arena is brilliant. If you're looking for something a bit different head down to Mindfield at 5pm on the Saturday and catch Lewis Kenny – Obsession. The description says: "Shifty, a working-class waster and dedicated session warrior documents the six stages of the evolution of an Irish sesh-head."
Christina Finn:
I always try and swing by the silent disco and also the comedy tent is good, particularly on a Sunday when everyone is a bit tired and just wants to sit down.
Daragh Brophy had this recommendation, along with some practical advice:
The Big Tree stage, generally. Also, don't sit under any of the big trees on Saturday or Sunday morning.
Conor McMahon:
I think Mindfield deserves a mention. Some of the big acts are about doing Q&As with Hot Press and the like. Plus the literature tent has actual seats, so you don't have rest against a urine-covered tree.
More sage advice from Cianan Brennan:
Do mark where your car is, either using GPS or landmarks.
Sean Murray:
Putting up your tent near to a shop is a good idea. Pitching it near the toilets is not. Soulwax in the Electric Arena on the Sunday night is a nice alternative if you want to ditch Duran Duran.
Sinead Baker:
Repeating the comedy tent – you can sit down, sheltered from the elements, in a place that's far less grim than your own tent will be after a day.