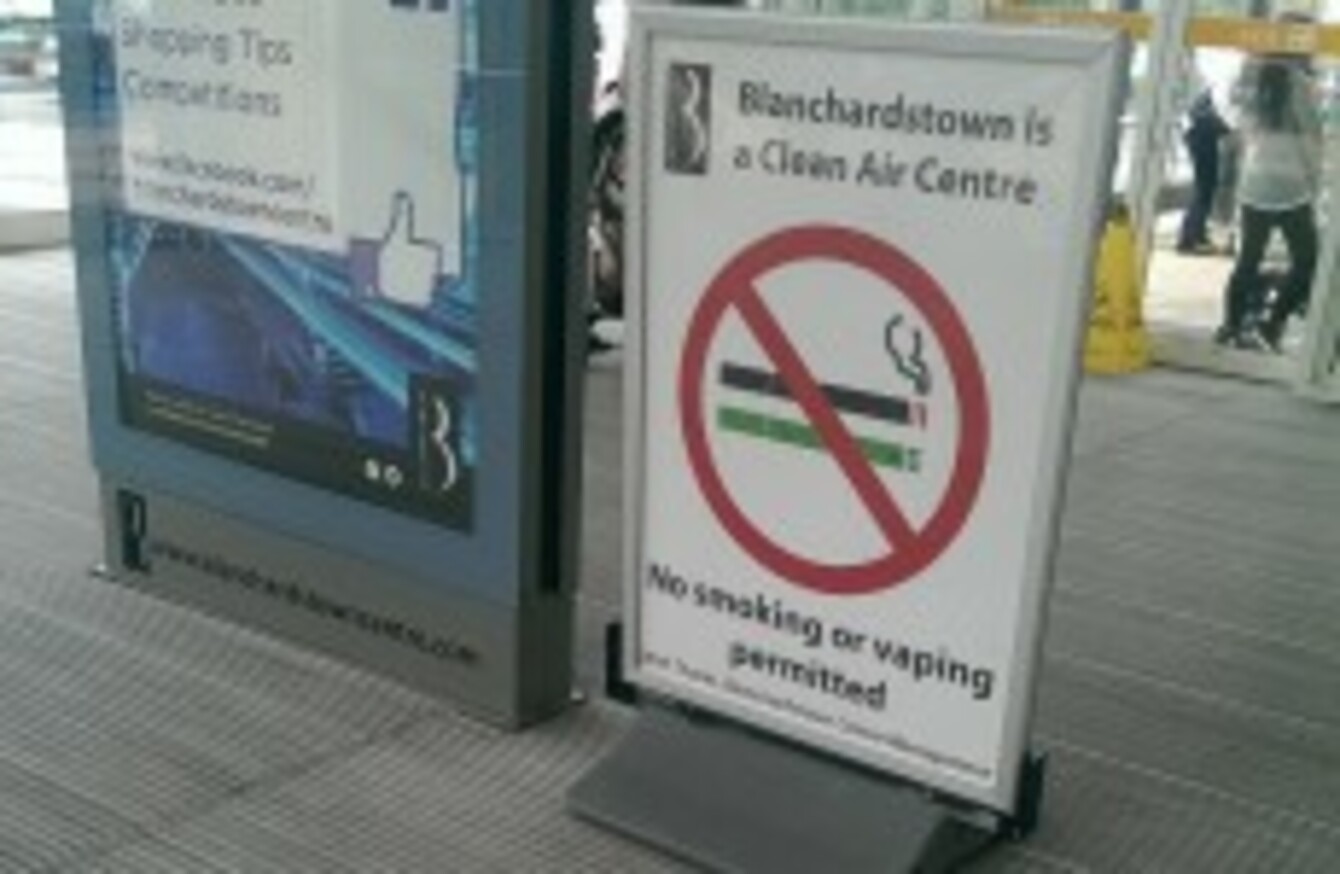 BLANCHARDSTOWN CENTRE, Ireland's largest shopping centre, has outlawed the use of e-cigarettes outside of smoking areas.
The practice of using e-cigarettes, known as 'vaping', has come under fire in recent times and there has been suggestions that it needs to be regulated.
Marketing manager for Blanchardstown Centre Mercy Prendergast said: "The use of electronic cigarettes in doors could have a health impact. There are health issues that haven't been looked into.
"Some of the stores in the centre do sell them…. people are still permitted to use the e-cigarettes in the designated smoking areas."
The ban follows on from a number of public service bans of vaping. Irish Rail banned the use of e-cigarettes on its services in February of this year, with Dublin Bus following suit in March. Both company cited an anti-smoking policy as a reason for the ban, fearing the devices could cause confusion.
The HSE banned the use of e-cigarettes in May this year. At the time the HSE's National Director of Health and Wellbeing Dr. Stephanie O'Keeffe said: "The HSE can only recommend safe and effective products and strategies for quitting smoking, and there currently is no conclusive evidence that e-cigarettes are safe for long-term use, or are effective as a smoking cessation aid."
The government is currently in the process of introducing restrictions on the sale of e-cigarettes. This would include banning their sale to under-18s. The proposal for this legislation was brought to cabinet by Health Minister James Reilly last month.