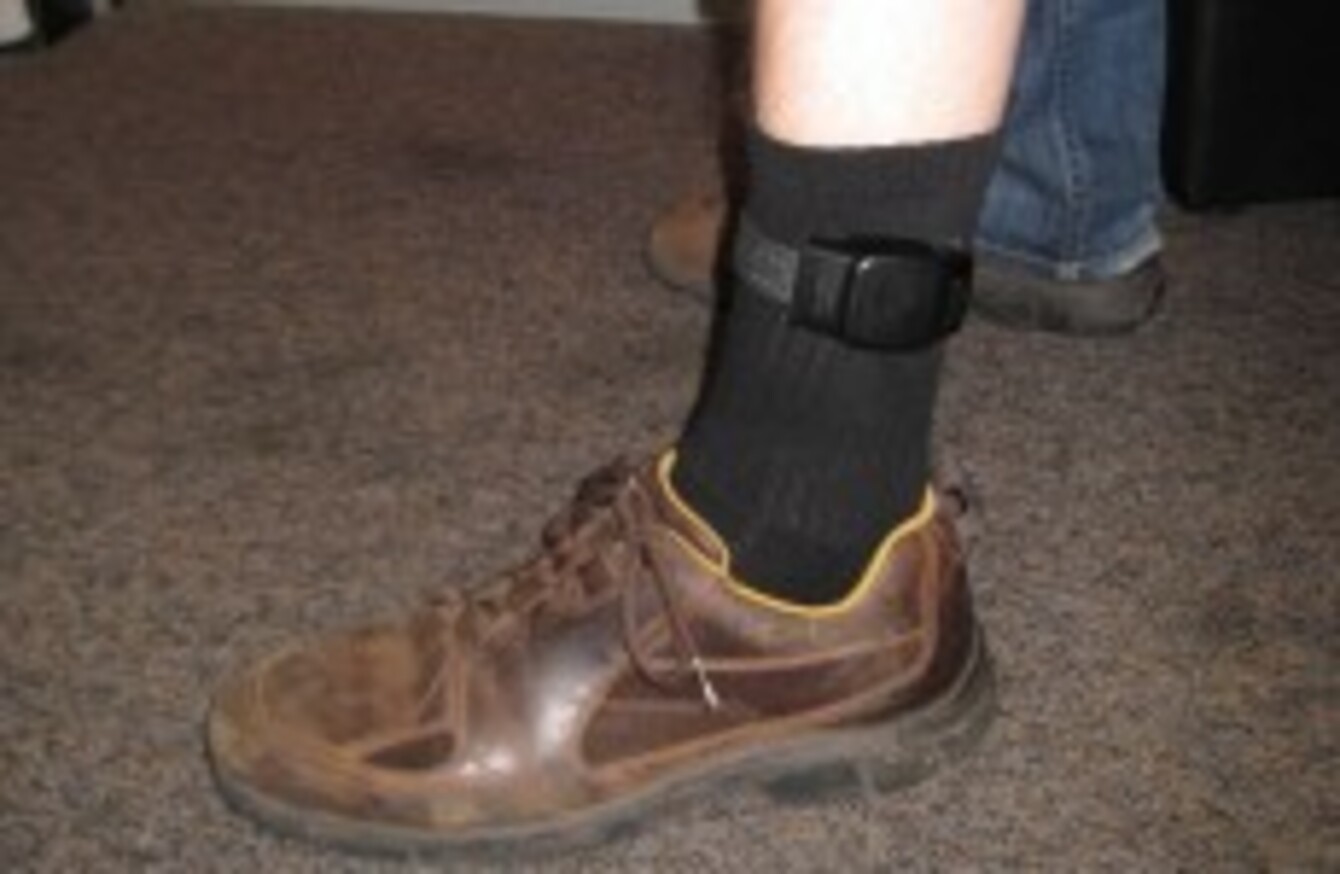 A person wearing an electronic tag.
Image: PA Wire
A person wearing an electronic tag.
Image: PA Wire
NEW FIGURES FROM the Department of Justice show there are currently just two people who have been electronically tagged in Ireland.
Electronic tagging began in Ireland in March of this year following a long consultation period. It is used mainly to monitor prisoners who have been granted temporary release to spend time in hospital, although Minister for Justice Alan Shatter has said he wants to see it used more broadly, particularly for sex offenders.
Shatter said that the total cost of the service to date has been €6,500 – excluding VAT – to cover the costs of 11 live units as well as the associated monitoring. The Minister said that the tagging means there is a "significant" reduction in the amount of money it costs for prison guards to act as hospital escorts.
The Irish Prison Service signed a two-year contract with Chubb Ireland on 15 February 2013.
Alan Shatter  said that electronic tagging is currently under review as part of a large-scale review of Ireland's prison policy.
"Legislative proposals being considered in the context of development of a General Scheme of a Sexual Offences Bill include measures for the electronic monitoring of sex offenders in specific circumstances," Alan Shatter told the Dáil in response to a question from Denis Naughten TD.
"In addition, electronic monitoring is being examined by the group conducting an all-encompassing strategic review of penal policy," he said. "I expect the group to report later this year and it is the intention to publish their report."
The Irish Penal Reform Trust, which campaigns on issues to do with prison policy, said that it was open-minded about tagging but that it should not be used as a replacement for criminal justice agency staff.