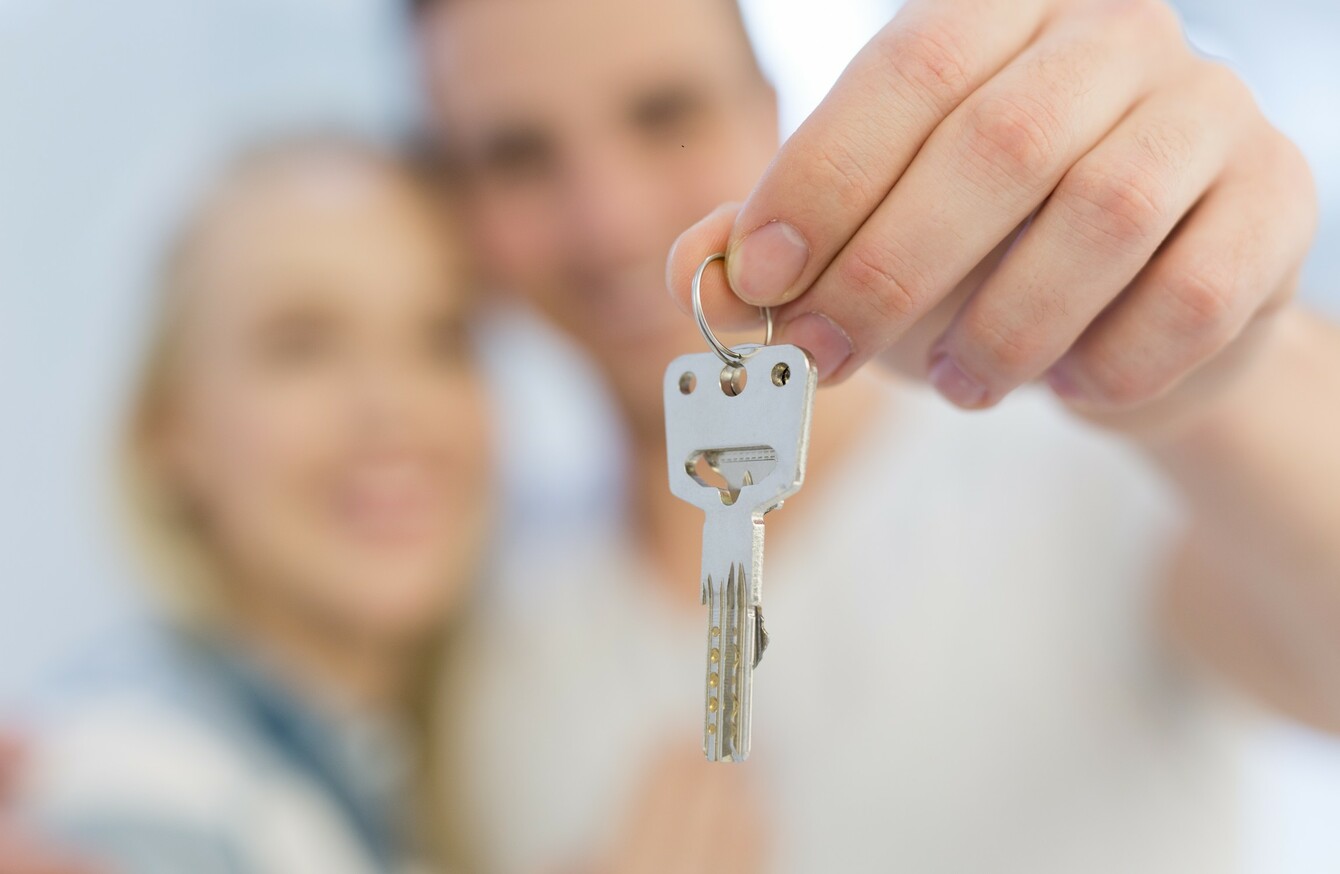 Image: Shutterstock/dotshock
Image: Shutterstock/dotshock
AN ENGAGEMENT, A MORTGAGE and a new home… the last 18 months have been an eventful time for Kildare-based Emma.
After getting engaged last year, buying a place felt like the "next natural step" for Emma, who works as a legal secretary for a corporate firm. She and her fiancé, George, were already living and renting together, but it was important to them both that the mortgage and house be sorted before tying the knot – meaning one less thing to worry about once the wedding planning began.
After putting their booking deposit down on a three-bedroom semi detached new build in Kildare in October 2019, Emma and George had an exciting goal in sight, which they were keen to reach as soon as possible: mortgage approval.
The couple had a "good savings habit" in place already, and had some money put away between them, but they knew that they'd need six months of regular savings under their belt before applying for a mortgage.
Saving more
While the Covid-19 lockdown in March did delay the finished construction of their future home by a few unexpected months, it brought one big advantage too – the lack of day-to-day spending helped Emma and George to reach their savings goals faster:
During the lockdown, most of our usual weekly expenses were put on hold, and the money went straight into our savings. We knew we had the wedding to put money away for too, so we were delighted to be putting extra money aside.
Being eligible for the Help To Buy scheme, which helps first-time buyers with a deposit towards their new home, took some of the savings pressure off, too. "We zeroed in on buying a new home for that exact reason," says Emma. "It was really simple to apply, literally a few clicks and we were approved."
Working in a legal role means organisation comes easy for Emma, and she admits that applying for a mortgage felt like just another day at the office at times. "I did a lot of the research around interest rates and mortgage conditions myself. I like informing myself in that way, and it felt good to shop around and have visibility on what was out there."
Personal touches
The couple linked in with a Mortgage Consultant at permanent tsb, which meant they had a go-to person at the end of the phone for any questions. "I remember I made an appointment online and Stephen in our local branch called me back. I really felt that he wanted us to get the mortgage, and we were able to get in touch with him if there was anything we wanted to know. He was brilliant."
Although Stephen was on hand to help her through the application process, Emma says her organised mind and attention to detail came in handy for gathering the necessary paperwork too. "That's the kind of work I do every day anyway. I suppose I am so used to gathering different documents that I knew what had to be done. I was probably the dream applicant!"
Her tip for anyone currently getting their own paperwork together? When it comes to keeping track of files and emails, find a system that works for you and stick to it where you can. "For me, that meant creating lots of folders and naming files properly. That way I knew where to find what I needed."
Moving in
Construction eventually finished on the couple's new home in October 2020, and they drew down their mortgage and moved in all in one month. "After such a long wait we were more prepared than most," says Emma.
"We got the keys on a Friday, and by the following Friday we were in. We spent a week moving furniture in, getting the internet set up and all that. We did as much as we could in that week, so that there'd be less to think about when we moved in and started unpacking."
Emma and George's mortgage included a cashback offer on drawdown, which was a handy buffer for when the couple were settling into their new place. "It was great to know there was some extra money there," Emma says. (Find out more about permanent tsb's cashback mortgage offer here.)
Moving day aside, there were plenty of other extra costs to keep in mind, like solicitor fees and stamp duty. "I'd advise everyone to budget ahead for those extra costs, and to have money set aside for furnishing the house too," says Emma. 
What's the next big step for Emma and George in their new place? "We have a lot done already so we're just enjoying the place. There's an open plan kitchen and living room, and the orientation of the house means it gets the sun."
The pair are also looking forward to showing family and friends new place, once the current Covid-19 restrictions lift.
"When we moved in, we couldn't have people over so we just marked the day ourselves. It'll be really great to have people over soon."
Start your journey home with permanent tsb. We know that buying your first place is a big decision, and we're here to support you every step of the way. Find out more over on our website here, or book an appointment to start your journey home today.
Cashback offer is available to new applicants who receive full letter of approval within the qualifying period. Excludes tracker, buy-to-let, negative equity and applicants refinancing an existing permanent tsb mortgage. 2% cashback at drawdown is paid into the customer's mortgage paying account within 40 working days of mortgage drawdown. The qualifying period (11 January 2016 until 31 December 2020) may be extended as permanent tsb decides. Product eligibility criteria applies. Lending criteria, terms and conditions apply. Security and Insurance is required. permanent tsb plc. is regulated by the Central Bank of Ireland.