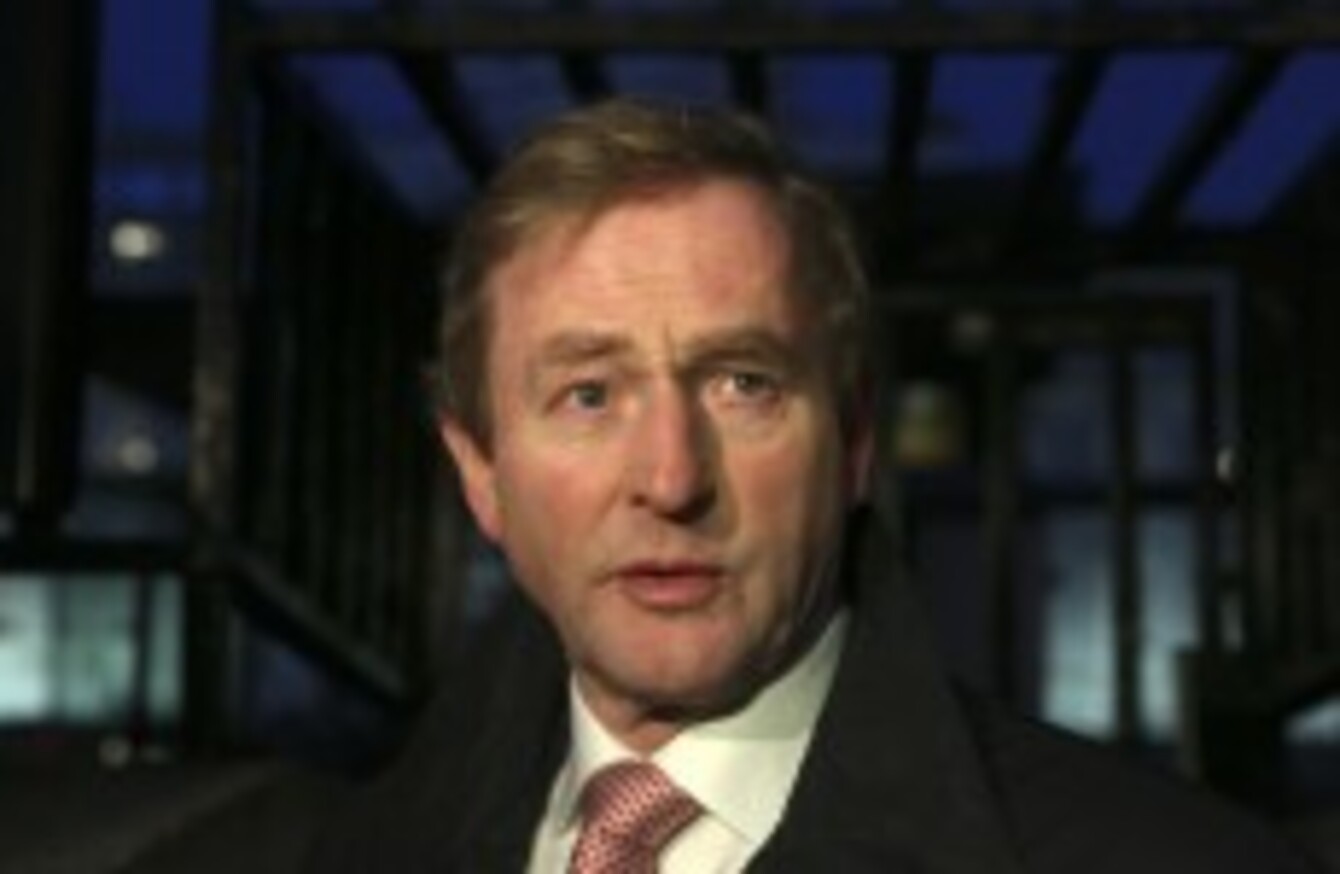 Image: Photocall Ireland
Image: Photocall Ireland
TAOISEACH ENDA KENNY briefed the Dáil on what will be discussed at the EU Summit in Brussels tomorrow.
This is the first EU Council meeting the Taoiseach has attended since Ireland existed the bailout last week.
In a statement, Kenny said that he would be briefing his European colleagues that Ireland's successful exit from the international bailout was due to the "the sacrifices and perseverance of the Irish people".
He added:
As the first eurozone country to successfully exit a bailout it is an achievement not only for Ireland but for Europe.
He said the Council meeting has a very substantive agenda and that issues such as taxation, energy and the Banking Union will be discussed.
Banking Union
Kenny said his main priority for the meeting is the Banking Union, adding that timely delivery of what has already been agreed is a key credibility test for the Union.
"Finance Ministers are continuing to work on these issues and there are some indications of progress overnight from Brussels.  A good and balanced agreement will be important for Europe and for Ireland," he said.
As part of the transition to the single bank supervisor (SSM), a balance sheet assessment will be conducted, comprising a supervisory risk assessment, an asset quality review and subsequently a stress test.
"The purpose of this exercise is to ensure that banks are appropriately capitalised going forward. The ECB, before assuming its supervisory role in November 2014, will provide a single comprehensive disclosure of the results and any recommendations for supervisory measures to be undertaken by banks," said Kenny.
He added:
As part of the Troika programme, the Irish banks had to complete Asset Quality Reviews before the bail-out exit earlier this week.

Earlier this month Bank of Ireland, Allied Irish Banks and Permanent TSB informed markets that, following the Asset Quality Reviews, they all were well capitalised and passed minimum capital requirements.
In relation to economic policy, the Taoiseach said "the challenge now facing Europe's economy lies in sustaining a fragile recovery". He said shaping the economic and social policy for Europe could "not be more urgent".
Taxation
It is expected the heads of Government will review actions undertaken since May in the area of taxation, in which the Council highlighted their concerns over tax evasion and fraud.
Enda Kenny said the Council highlighted that this was a global issue. He pointed out that the OECD's Global Forum on Transparency and Exchange of Information for Tax Purposes confirmed that Ireland is one of eighteen out of fifty countries and one of six EU Member States, which are fully compliant with regard to practical implementation of the Forum's information exchange standard.
He added: "Ireland welcomes the establishment of the expert group and we hope it will be able to assist the EU in tackling this issue."