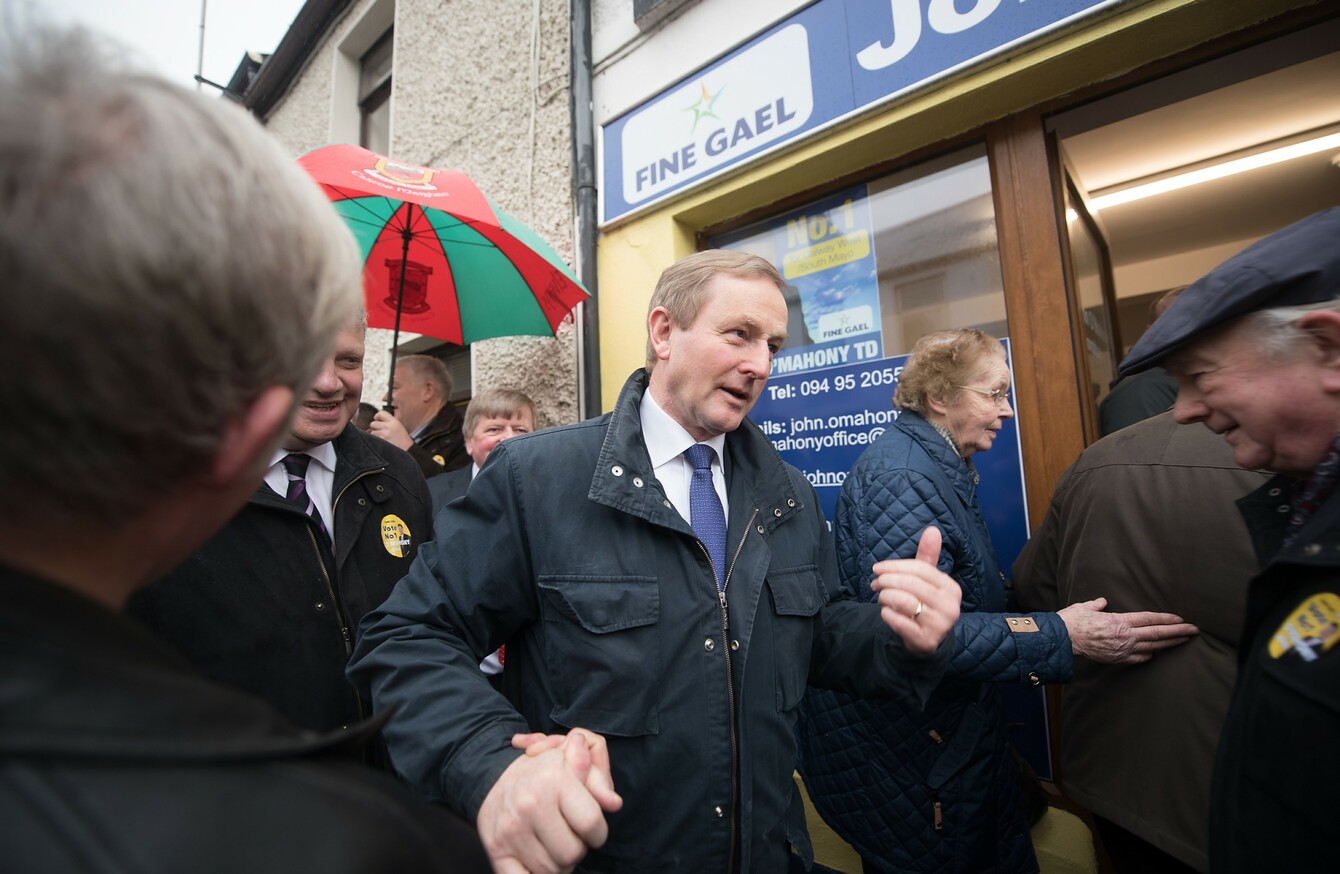 Enda Kenny on a visit to Mayo yesterday
Image: Barry Cronin
Enda Kenny on a visit to Mayo yesterday
Image: Barry Cronin
WITH LESS THAN a week before the public go to the polls, Enda Kenny has launched a bizarre attack on some voters in his own constituency.
At a Fine Gael rally yesterday evening, the Taoiseach hit out at 'All Ireland whingers' in Castlebar.
He made the comment at a rally for the party yesterday evening.
The Taoiseach said:
I say to those people. And God knows we have some All-Ireland champions here in Castlebar. I don't mean Castlebar Mitchels (a GAA team), I mean the whingers I hear every week saying 'there's nothing happening'.
Well I want to assure them that the future is very bright. All we have to do is maintain progress in terms of our economy.
Fianna Fáil's general election candidate in the area Lisa Chambers has called for an immediate apology from Kenny.
"The Taoiseach's comments are a clear indication of just how out of touch and disconnected from reality he has become," she said.
Enda Kenny needs to face facts. There is no recovery in Castlebar – only this week we saw the closure of a hotel in the town.