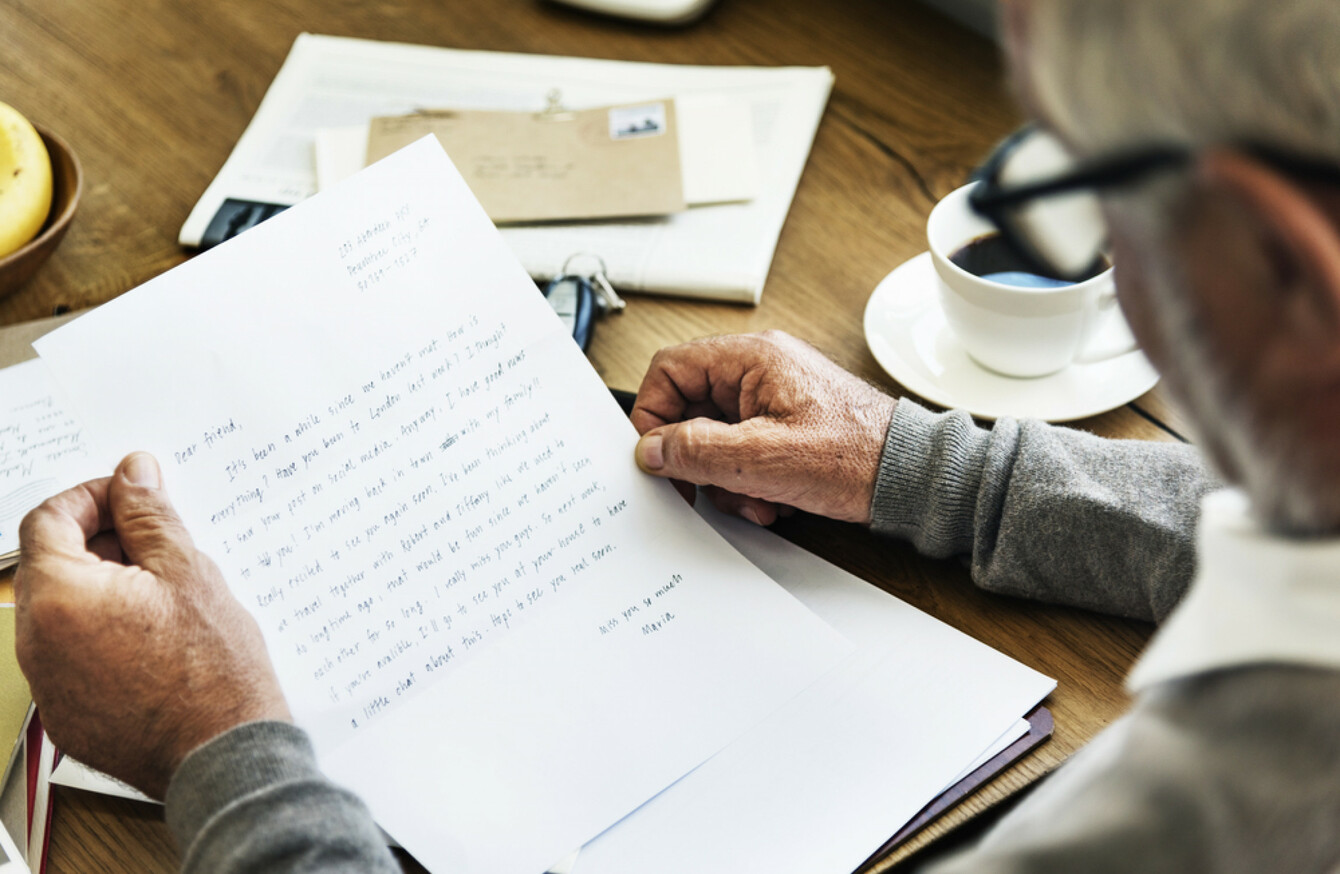 Image: Shutterstock/Rawpixel.com
Image: Shutterstock/Rawpixel.com
THE DEPARTMENT OF Social Protection has said there has been no change in its policy position on the provision of the exceptional needs payment (ENP) despite a court case being fought by a pensioner who has been denied one for the first time in 10 years.
The ENP is a social welfare payment designed to help people out in a time of exceptional need.
On the department's website, it gives examples of granting an ENP "for special clothing for a person who has a serious illness, bedding or cooking utensils for someone setting up a home for the first time, visiting relatives in hospital or prison, or funeral costs".
In the court case outlined here, a pensioner who had been in receipt of disability allowance was denied his ENP application for a winter coat for the first time in a decade this year.
In his rejection notice, it said that his application did not meet the criteria of being "exceptional and unforeseen", his solicitor Eileen McCabe told TheJournal.ie.
McCabe said she brought the case to court because of the provision of "unforeseen" being included in her client's rejection letter.
"Winter cannot be unforeseen, obviously," she said. "But that's the first time that that has appeared as a cause before."
The provision for ENPs was included in the Social Welfare Act 2005.
Here's what it says about the payment: "The Executive or deciding officer may, in any case where the Executive or deciding officer considers it reasonable, having regard to all the circumstances of the case, so to do, determine or decide that supplementary welfare allowance shall be paid to a person by way of a single payment to meet an exceptional need."
And, on the department's own website, here's what it says: "An exceptional needs payment is a single payment to help meet essential, once-off, exceptional expenditure, which a person could not reasonably be expected to meet out of their weekly income."
McCabe argued that the provision of the need for a case to have "unforeseen" circumstances in order to be granted is not one provided for both in law and in the department's guidelines.
In the High Court last week, Feichin McDonagh SC, instructed by solicitor Eileen McCabe her client, said the requirement that the need must be both exceptional and unforeseen, as opposed to just exceptional, was a "new policy" by the Minister which there is no statutory basis for.
In response to a query from TheJournal.ie, a spokesperson for the Department of Social Protection said that there had been no change in policy.
They said: "The legislation providing for ENPs does not confer a statutory right or entitlement to a payment.
The principle consideration in making a payment under the ENP scheme is to address a particular once-off and exceptional need which is not of an expected or recurring nature and is therefore unforeseen. There has been no change in this policy position and it is expected that weekly social welfare payments should cover normal living expenses, such as clothing.
They added that guidelines issues to staff administering ENP "assist them" in the decision-making process. These guidelines "do not affect the discretion available" to those in charge of issuing of an ENP.
#Open journalism No news is bad news Support The Journal

Your contributions will help us continue to deliver the stories that are important to you

Support us now
"The scheme is kept under review to ensure that it continues to support those most in need of assistance," the spokesperson said.
The word unforeseen has also popped up in parliamentary answers as far back as 2005, when Seamus Brennan was Minister of the Department of Social and Family Affairs.
It was also cited by previous ministers handling these affairs, such as Joan Burton and Leo Varadkar.
From a high of €80 million in 2008 to a low of €29 million in 2015, the amount allocated by the government for the payment has risen again to €31.5 million in 2017.
Last year, St Vincent de Paul said it was now spending around €40 million a year on direct assistance to households, "often helping families with the kinds of items that were previously accessed through the ENP scheme".
McCabe added that the case now before the courts is one of several set to be brought in the coming weeks and months against the Department of Social Protection over the ENP scheme.
"For pensioners, especially, we know winter poses severe difficulties for people having to survive on a fixed income," she said. "This used to provide a little help on the way but now many are left having to fight for it."