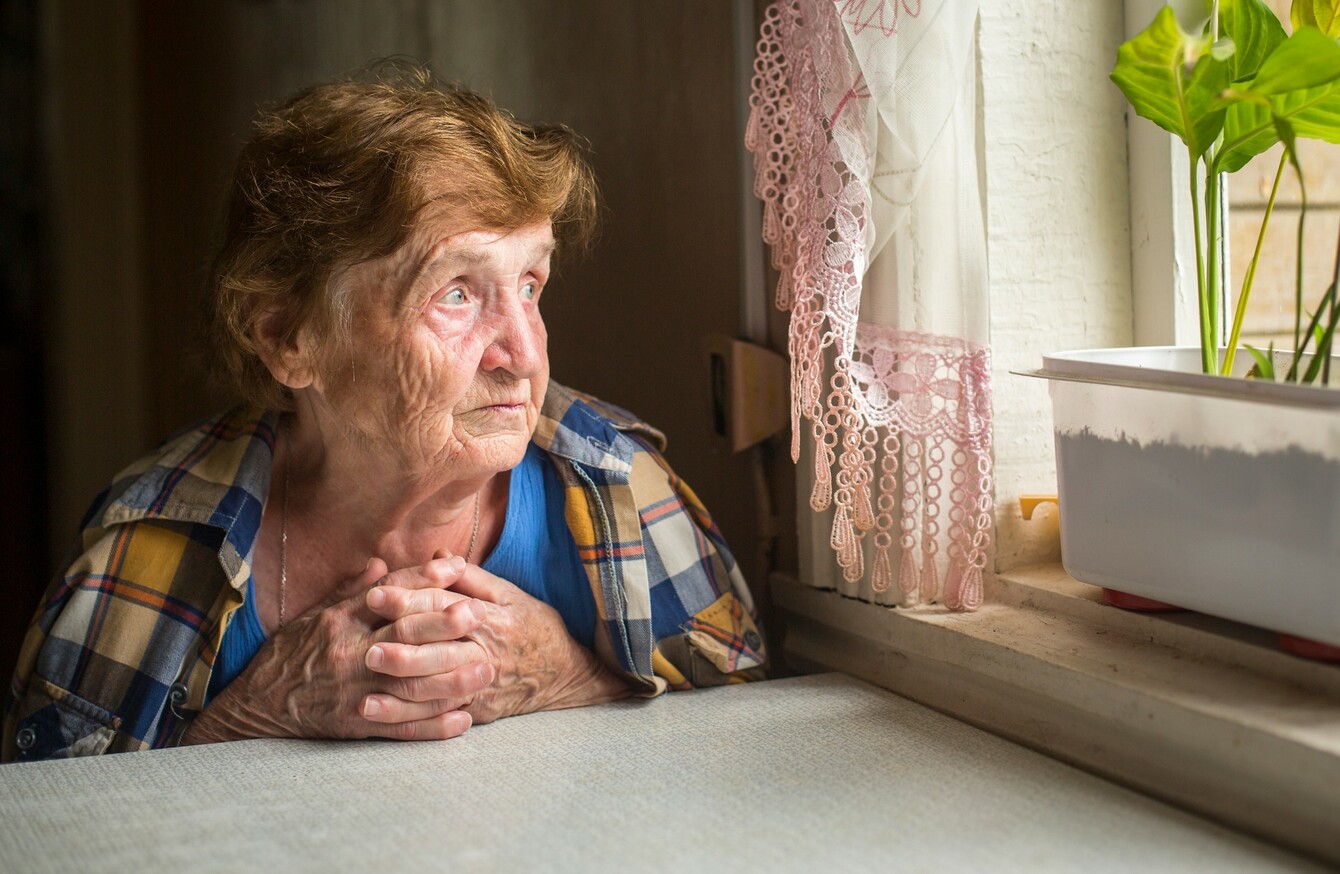 Image: Shutterstock/De Visu
Image: Shutterstock/De Visu
Updated: 11.15am
A NEW REPORT investigating the housing shortage in Ireland has found that the situation might be improved if older people downsized their houses where possible.
The research, Housing and Ireland's Older Population, was compiled by the Economic and Social Research Institute (ESRI). It used data from the Irish Longitudinal Study on Ageing, which interviewed 8,000 people aged 50 and above.
The research found that it was rare for older people to move house, and a high proportion of older people live alone in houses with extra rooms.
The ESRI said that incentivising people who live in houses with four rooms or fewer to move "may have little impact on the availability of housing suitable for larger households".
However some 30% of older couples live in houses with seven or more rooms, and the organisation said encouraging them to downsize might help the housing shortage.
The research found:
The proportion of people living alone differs across age brackets. In the 50-59 age group just under 20% of people live alone, but in the 80+ age group 63% of people live alone;
Among people living alone, 40% had no children;
People living alone tend to live in smaller houses, with 40.6% living in houses of four rooms or fewer;
13.9% of people living alone live in houses of seven or more rooms;
Just over 30% of couples live in houses with seven or more rooms. This figure is slightly lower than the proportion of older people that reside with children and/or grandchildren living in houses of this size (36.4%);
15.9% of people living alone were renting their accommodation.
Commenting on the research, ESRI director Alan Barrett stated:
While the data shows scope to achieve greater availability of housing through incentivising mobility of older people, any such policy should consider the potential for social isolation among older people who move to an unfamiliar area.
Justin Moran, head of advocacy and communications at Age Action, said the report "seems to ignore the lack of choice faced by many older people".
"Successive Irish government have failed to plan for our ageing population. The National Positive Ageing Strategy, which highlighted housing as a key priority, has been sitting on a shelf without an implementation plan for almost three years now.
Many older people struggle with loneliness and social exclusion. They don't want to move out of homes where they know their neighbours, where they are close to family.
"An older person selling their home and seeking to downsize is going to be competing against first-time buyers looking for their starter homes.
"The very people this initiative is designed to help could find themselves priced out of the market," Moran stated.
Living alone
Interviews carried out with participants from 2009-2012, found that just 3.1% of people moved house during this time. Of this figure, 2.7% moved between private dwellings and the remainder moved into institutional settings such as a nursing home.
#Open journalism No news is bad news Support The Journal

Your contributions will help us continue to deliver the stories that are important to you

Support us now
Those aged 50-59 and over 80 were more likely to move than those aged 60-69, as were people who were retired, unemployed or sick.
Among older people who moved between private dwellings, there was little evidence of moves to smaller houses or away from urban centres. Almost 90% of people who lived alone before moving, still lived alone after the move.
Homelessness
Figures released last month show that there are now over 1,500 children living in emergency accommodation in Dublin, double the number at the same time in 2015.
Some 125 new families presented as homeless in January 2016, while 39 left homeless services. This means that there were 86 more homeless families in January – compared to a drop of 22 in December.
In total, there were 769 families with 1,570 dependents living in homeless accommodation in the last week of January.
Originally published: 6.10am