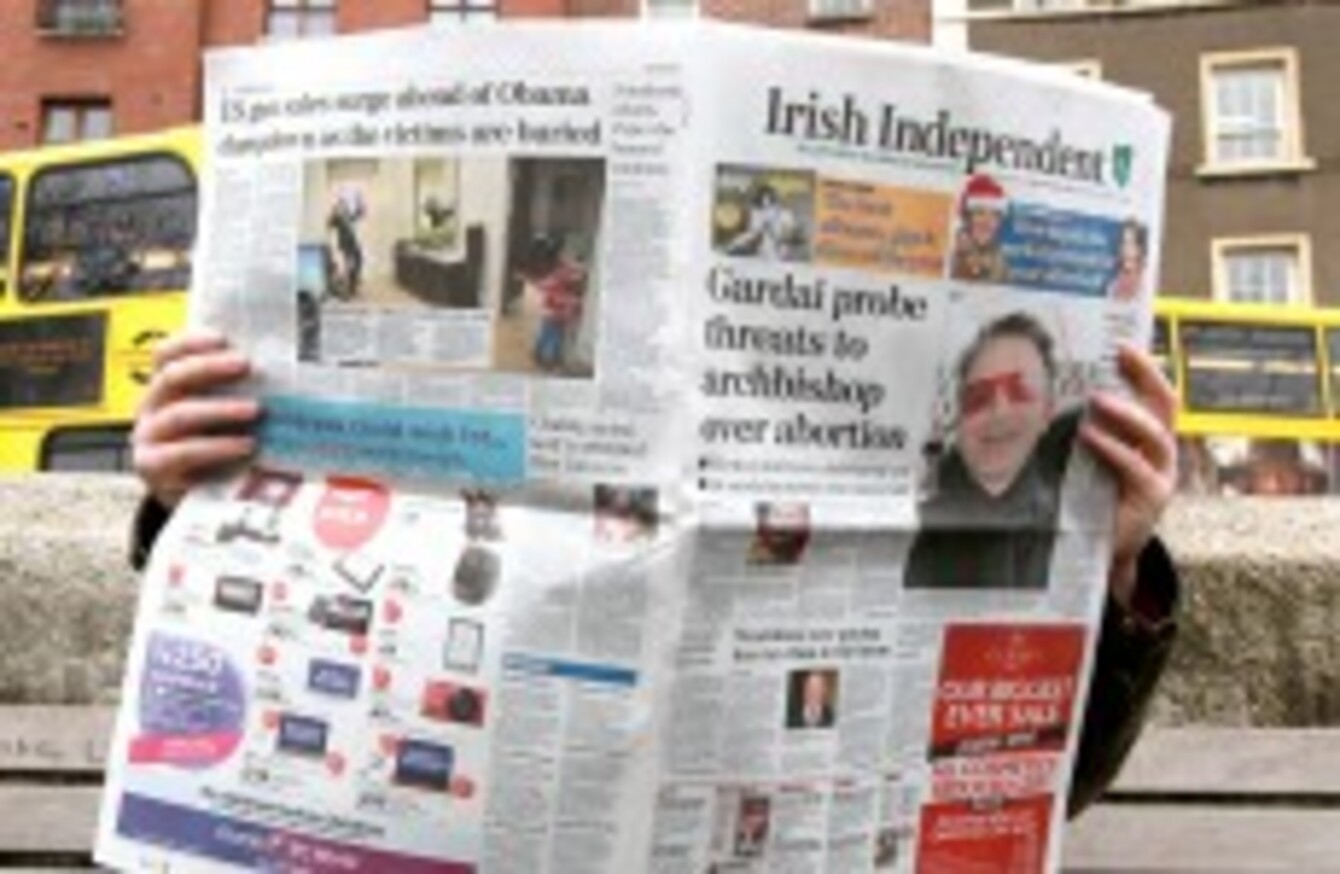 The broadsheet edition of The Irish Independent.
Image: Sam Boal/Photocall Ireland
The broadsheet edition of The Irish Independent.
Image: Sam Boal/Photocall Ireland
CLAIRE GRADY HAS BEEN appointed as the new editor of The Irish Independent newspaper.
Grady takes over from Stephen Rae who was recently named in the new posion of Editor in Chief at Independent News & Media's (INM).
Grady, who leaves her position as the editor at the Evening Herald, becomes the first female editor of The Irish Independent having also served as a news editor at the national title.
INM also announced that the Evening Herald's current operations manager Ian Mallon is to take on the new role of head of news across INM's three major print titles, the Irish Independent, the Sunday Independent and the Herald, and of digital.
Following the announcement, Rae said that Grady "has shown the drive and energy to lead the Irish Independent to the next level".
"She is one of the outstanding journalists of her generation. She has devised a comprehensive strategy around all the main areas of the title to further grow the Irish Independent's position as Ireland's leading newspaper," he added.
Rae said that Mallon "has shown dynamism in leading teams of journalists on the Irish Independent and earlier on the Herald" and will manage a "digital first strategy" across INM's titles.
INM CEO Vincent Crowley said Rae's appointment as Editor-in-Chief in July was a key step in strengthening Independent Newspapers and taking it to the next level of competitiveness in the changing media environment:
Stephen is assembling a powerful team of editors to lead our talented journalists in producing newspapers and websites that are in demand by an Irish audience.