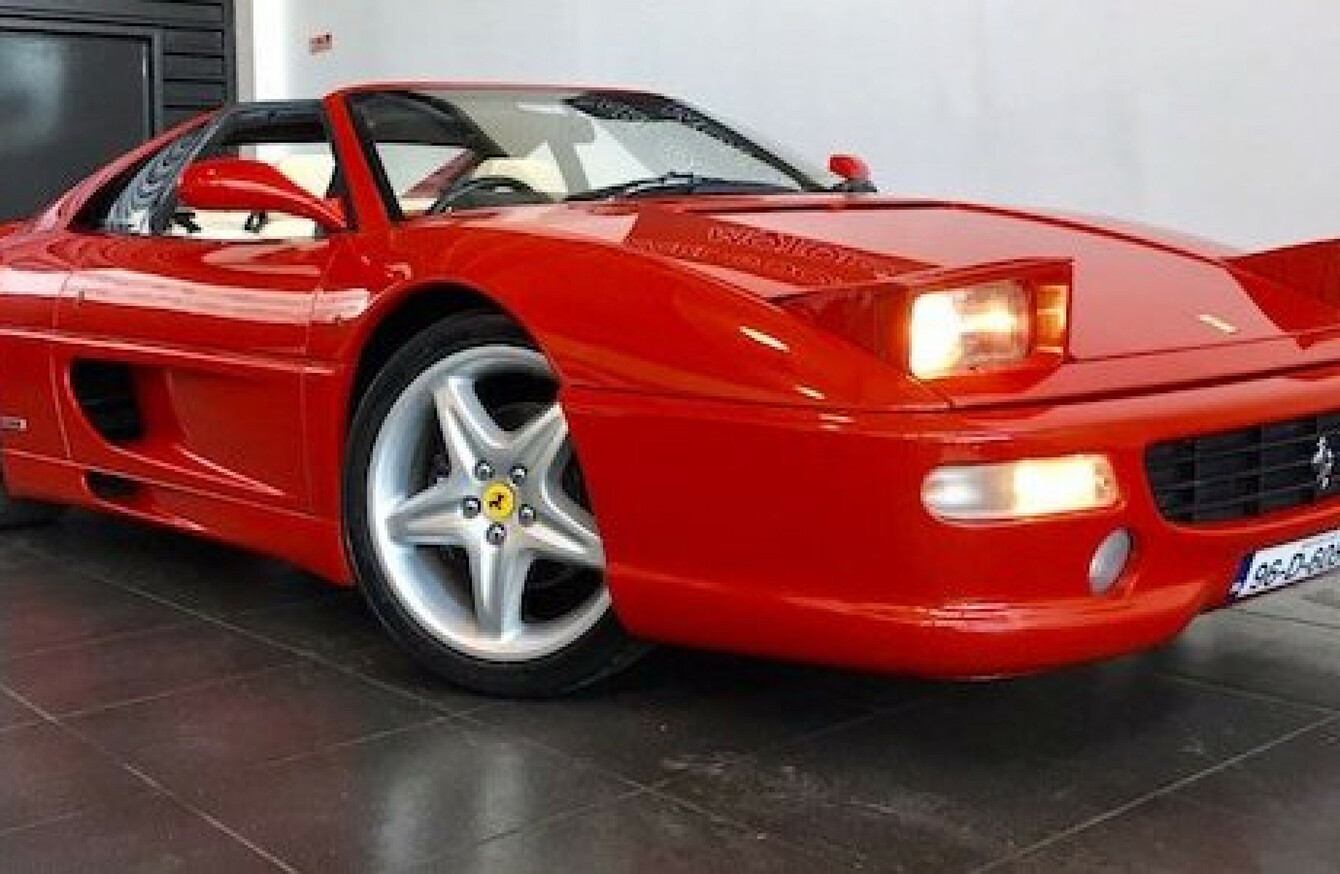 What's this then?
You're looking at a Ferrari F355 GTS, to give its full name. It's the car that replaced the 348 and it came in three versions: a Berlinetta coupe, a GTS seen here, which has a removable hardtop section, and a Spider convertible.
Subsequently, Ferrari Aldo produced the F355 Challenge cars for the one-make race series and a limited run F355 Spider Fiorano.
What's so special about it?
Many consider the F355 to be the last classically beautiful modern Ferrari, and we're inclined to agree. The GTS model provides the best of both worlds when it comes to driving experiences, offering open-top motoring through the quick removal of that roof section and the security of a hardtop in the winter months.
Any standout design features?
This car is finished in the classic colour combination of Rosso Corsa red paint and the cream leather interior. Even better is the fact that this car features a manual transmission, so you get that wonderful open-gate gear selector.
With the GTS models, it's possible to store the removable roof section behind the seats, meaning you can quickly pull in and re-fit the roof if a rain shower comes along.
And what powers this Ferrari F355?
Power comes from a 3.5-litre naturally aspirated V8 petrol engine. The car gets its F355 designation from said 3.5-litre engine which has five valves per cylinder.
Power output is 381hp, which might not be all that high by today's standards, but it's still quick enough to propel this mid-engined Ferrari to 100km/h in 4.7 seconds.
Does the Ferrari F355 have any luxurious touches?
Those hugging sports seats are covered in soft Connolly leather, and the rest of the cabin is just as well finished. It was possible to get matching leather luggage that was designed to fit perfectly into the 220-litre boot that resides under the front bonnet.
But who would drive this car?
Anyone with a keen appreciation for modern sports cars. The F355 is a model that was well regarded, and it has all the makings of being a genuine future classic, with values likely to rise even more over the coming years.
Want to make sure you don't miss out on anything going on in the world of motors? Like us on Facebook and and follow us on Twitter for the latest updates.