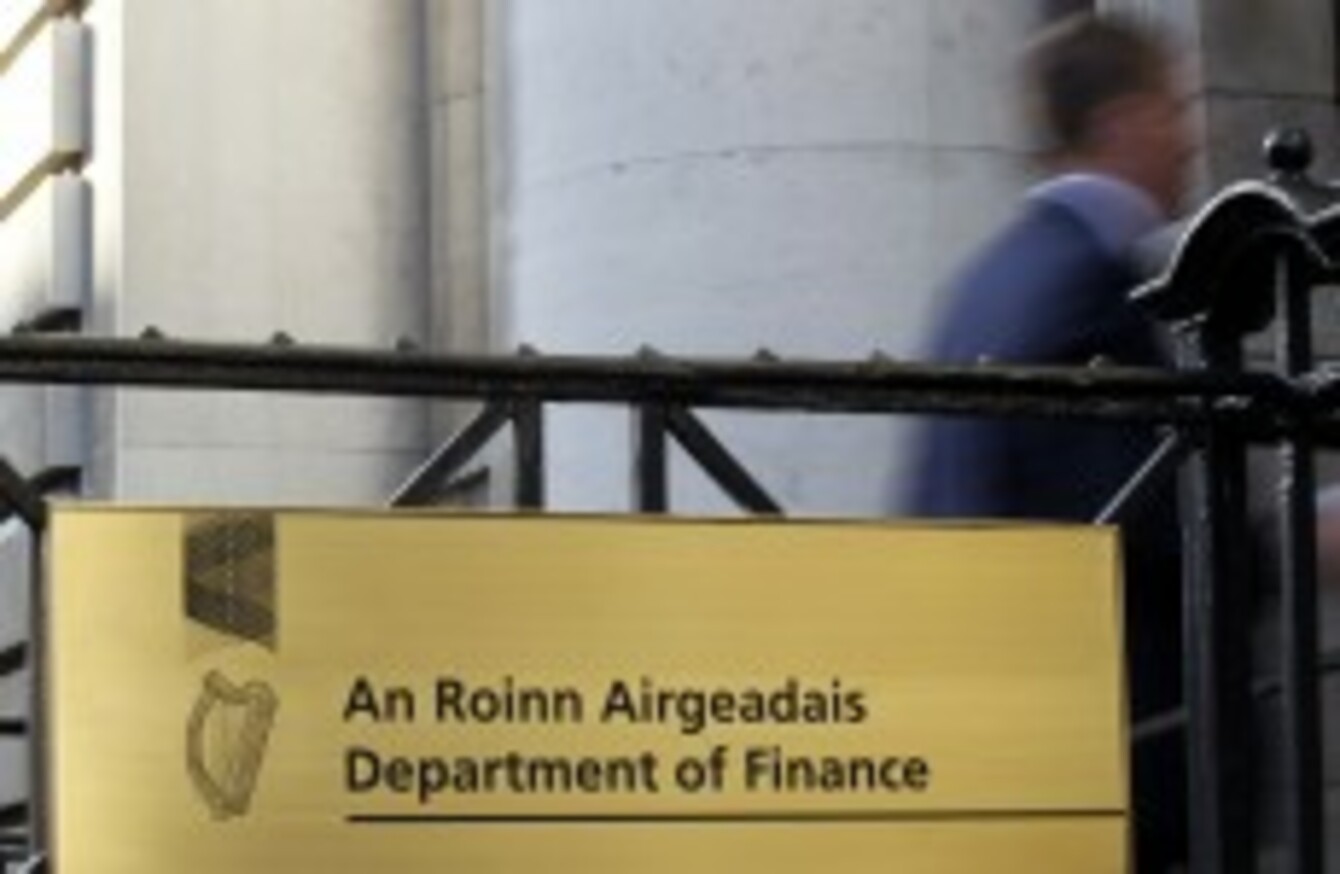 File photo
Image: Press Association
File photo
Image: Press Association
THE SECRETARY GENERAL of the Department of Finance will appear before the Dáil's Public Accounts Committee tomorrow as two leaked reports into the €3.6 billion accounting error recommend changes to the way figures are compiled.
John Moran will go before the PAC to discuss not only the accounting error, which came to light last November, but also banking stabilisation measures, the national accounts and restructuring of his department.
An internal report by the Department and an external one carried out by consultants Deloitte and Touche will be published tomorrow as Moran's appears before the committee, but the contents of both were leaked to some media last night.
Broadly, both the Irish Times and RTÉ said the two reports conclude that there was a duplication of effort by agencies, a breakdown in communication and reporting between these agencies and a lack of resources for key statistical work within the Department of Finance.
The error arose when a €3.6 billion loan taken out by the Housing Finance Agency from the National Treasury Management Agency was treated as if it had been borrowed externally, as was the case with previous loans.
As a result the loan was treated as part of the overall government debt. Once the error was discovered there was no actual benefit to the public purse as both the government's assets and debts were recorded as being €3.6 billion higher than they should have been.
The two leaked reports, which will be published tomorrow, recommend that the Central Statistics Office (CSO) takeover the compilation of statistics rather than sharing it with the Department of Finance as is currently the situation.
The chair of the Public Accounts Committee, John McGuinness, said: "At our meeting tomorrow we will have an opportunity to discuss in-depth the findings of reports and consider how the reports' recommendations will be implemented.
"We will also have a chance to examine bank stabilisation measures. At this stage the State has injected the capital into the banks and the total cost of this project will be in the region of €64 billion.
"With the exception of Bank of Ireland, the State is the effective owner of our domestic banks and the whole management of that process by the Department of Finance will be a central feature at tomorrow's meeting."
He added that the committee expected the recently appointed Moran to update the committee on the "progress being made on making the Department of Finance 'fit for purpose'".
The meeting gets underway at 10am tomorrow in Committee Room 1 of Leinster House.