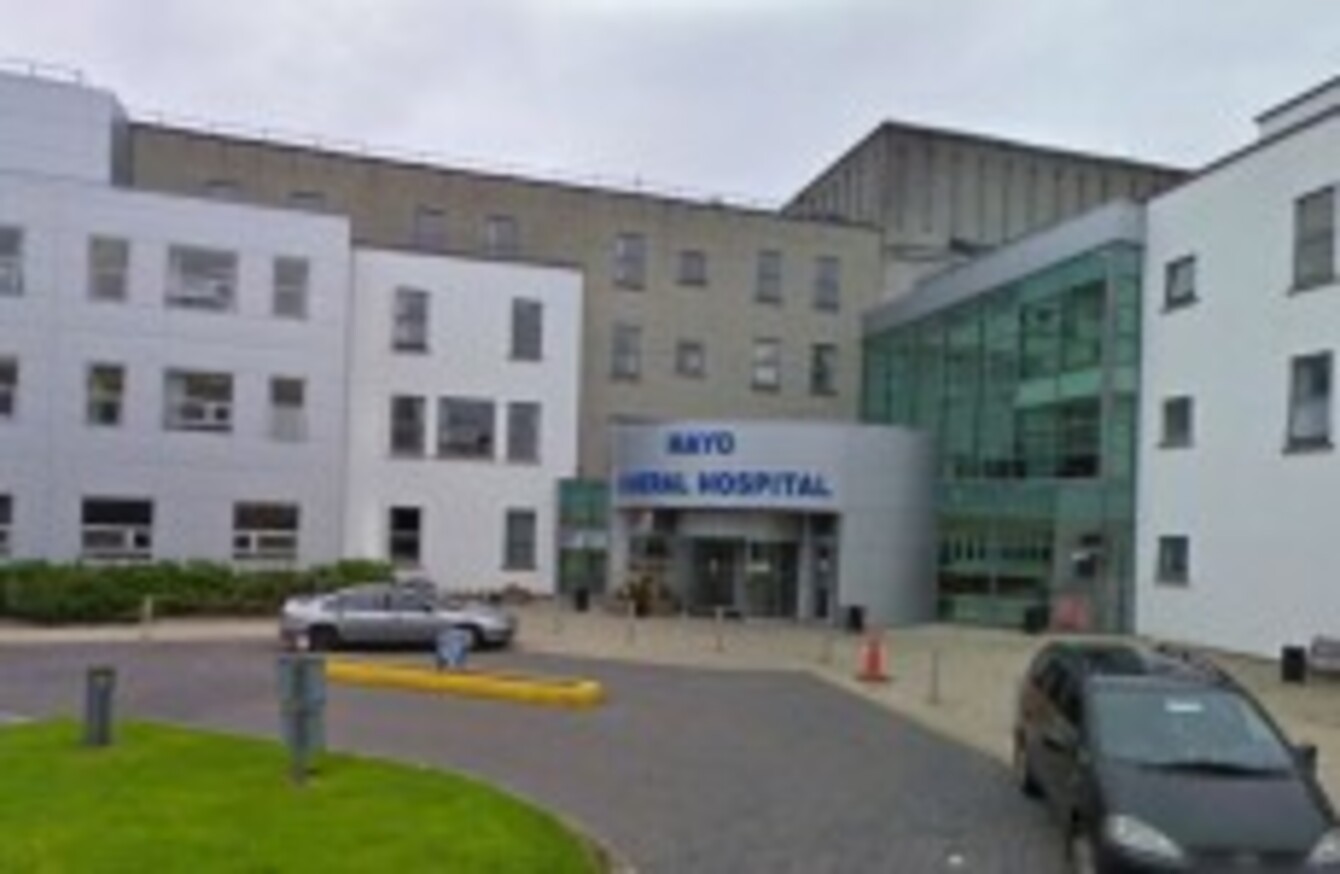 Image: Google Streetview
Image: Google Streetview
A NUMBER OF patients were evacuated from their beds this morning after a fire at Mayo General Hospital.
The fire sparked off after an electrical circuit tripped in a florescent light in a service duct.
An alarm went off, security staff responded, and a fire extinguisher was used. The door was then closed to contain the effects of the fire and smoke.
As the affected area was in a service duct, the spread of smoke was extensive, and a decision was made to evacuate patients from part of the hospital's 'Ward A' into rooms nearby.
According to the HSE:
As a precautionary measure, patients were also moved within the Paediatric and Elderly Medicine wards due to the spread of smoke into parts of those areas.
The local fire service responded, the fire was put out, and the scene was declared safe around an hour after it started.
According to General Manager of Mayo General, Charlie Meehan: "A review will be undertaken to establish how and why this happened".
"However, the response to the fire and resultant smoke containment appears to have worked well and the staff involved are to be complimented on their prompt and effective response to this situation."
No patients or staff were injured in the course of the incident.