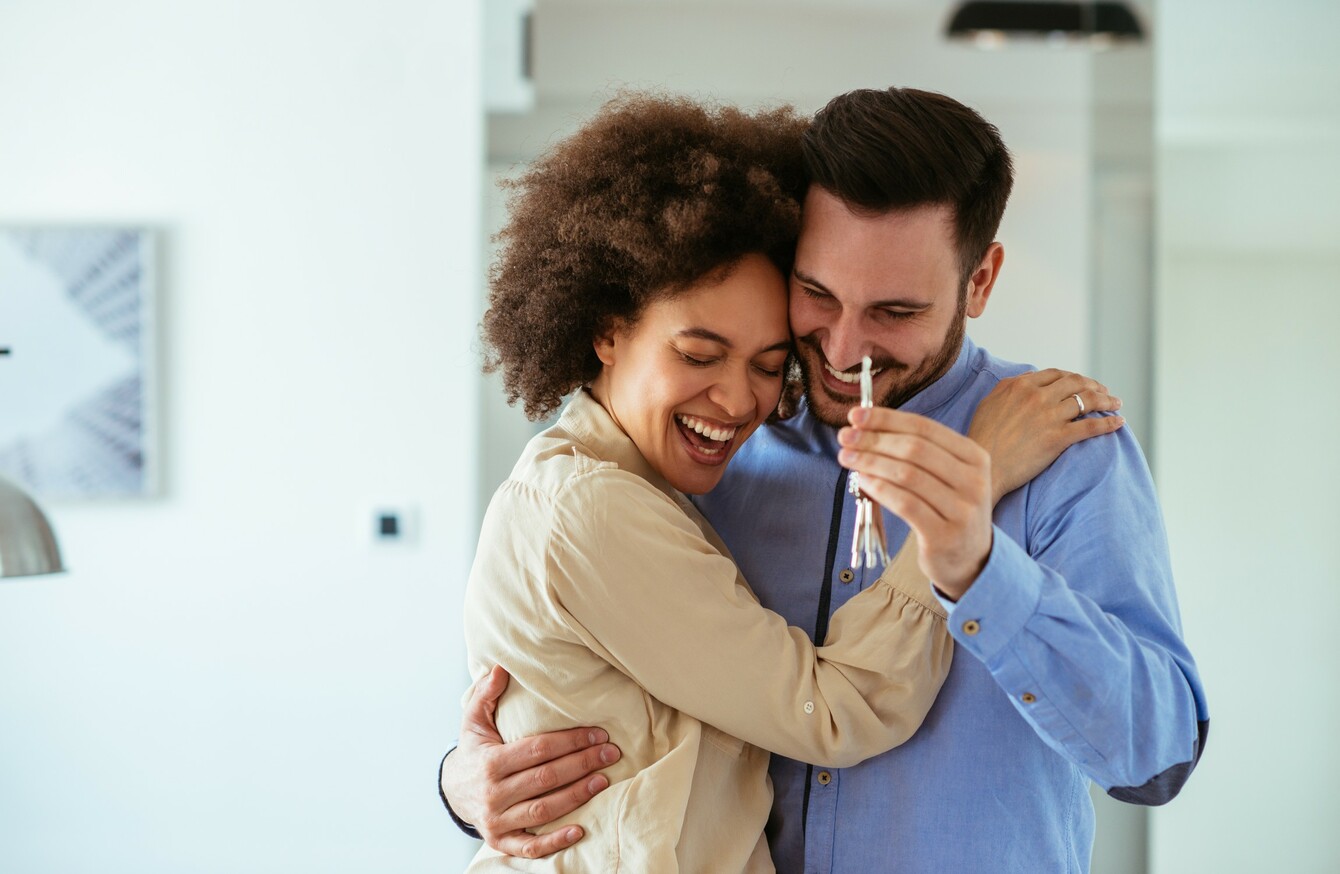 Image: Shutterstock
Image: Shutterstock
BUYING A HOME is a big decision, and it can be a daunting one. In the First Time Buyer Fix with Glenveagh Homes, we'll be taking some of the stress out of the process by sharing insights and advice – as well as the experiences of those who've been there.
Our current topic is location. Most recently, we shared expert advice for getting your bearings in a neighbourhood from your very first viewing. This week, we're sharing the experiences of first-time buyers and how they chose their perfect place.
The search for buying your first home is rarely linear. You might create a list of non-negotiables, yet discover down the line that some elements weren't as important as you thought.
Or you may start off with one location in mind, determined not to budge from it, yet you could end up finding your dream home somewhere else entirely.   
Here's how four first-time buyers found their perfect spot to buy in - from narrowing down location to knowing when it's 'the one'.
1. 'We widened our search radius, and are so glad we did' 
Sam and his partner bought their first home last year in an area they hadn't initially considered.
After going sale agreed in July last year, we finally went sold on our new house in Beaumont, Dublin 9 in December. Moving closer to family and to the city centre were really important factors for us when we were looking at areas to buy in, as well as being closer to amenities which we have ties with, like sports clubs. We also took into account local schools, as we hopefully will be starting our family there in the not-so-distant future.
We had set a budget and had a few areas in mind, but we found that the bidding on houses around those areas was driving up the price way outside of our budget. This led us to widen our search radius and start looking slightly outside it. We are very glad we did as we ended up getting a bigger house for a lower price, and it's only five minutes up the road from where we were thinking before.
When it came to narrowing down our search, we set criteria such as aspect and the condition of the house, and did our research on local amenities, proximity to public transport, and of course what takeaways were nearby. From this, we were able to decide which houses we should view.
We didn't look for specific roads or neighbourhoods, but driving around an area when we went to viewings and researching proximity to local amenities on Google Maps were really useful. 
2. 'Buying somewhere central was really important to us'
Claire and her fiancé chose a location between work and family when buying earlier this year.
My fiancé and I bought our first house in Santry, Dublin 5 last month. We wanted somewhere central to both of our jobs and not too far from family. That was really important to us. We knew we wanted a house that needed a lot of work – a house that could be made our own.
Whenever we saw a house we liked online, we drove by it ourselves, looked at surrounding houses and estates, and checked property prices in the area. We had three areas picked out and, as cliché as it sounds, we just knew that this house was the one for us when we saw it. We were both on the same page with area and what we wanted in a house, and it ticked all of the boxes for us. 
3. 'We wanted to stay in the area we know'
For Lorraine, it was a no-brainer to buy in the area she grew up in.
We bought in Navan, Co Meath in summer 2019. We're both from the area, so we wanted to stay close to family and friends, and stay around the area we know. We wanted a new build, and knew we wanted to purchase a house where the sun shines in the back garden in the evenings as we like to sit out after work in the summer nights.
We saw a particular estate being built and really loved the houses and wanted to buy there, but we didn't think it was in our budget until we got approved for the Help to Buy scheme. We just fell in love on the first viewing.   
4. 'We wanted a house that had the potential to expand as our family does'
Leanne and her family wanted a house close to the city, with room to extend in the future.
We bought our house in Cabra, Dublin 7 the summer of 2020 and moved in in October 2020. We always knew we wanted to stay in central Dublin city. We then had to plan in regards to areas we would and would not live in. We made a list of everywhere in Dublin we would live, and then had to cross off anywhere on that list not in budget.
Then we applied our preferences. For us this was a three-bed minimum, good local school options, a garden of a suitable size for children and room to extend. We then started viewing and searching only in the areas we had decided were suitable. This helped to narrow down the search greatly and made it much easier to handle what can be a massively overwhelming task.
It's all about planning and organising, I think. The minute we put an offer in on our current home, I went home that night and researched schools, bus routes, Luas services, and the distance to all sorts of places that are important to our daily lives. We wanted a house that if something happened and we could never move and/or buy again, it had the full potential to expand as our family does.
This house ticked every box. We knew the minute we drove onto the road for the then first viewing of our new home that we would fight till the end to get that house. We still can't get over how lucky we are to have found a house that covered all of our non-negotiables and more. 
At Glenveagh Homes, our vision is that everyone should have the opportunity to access great-value, high-quality homes in flourishing communities across Ireland. We understand that buying a home is possibly the biggest decision you will ever make in your life – but we want to make it your easiest. Click here to find out more about Glenveagh developments.