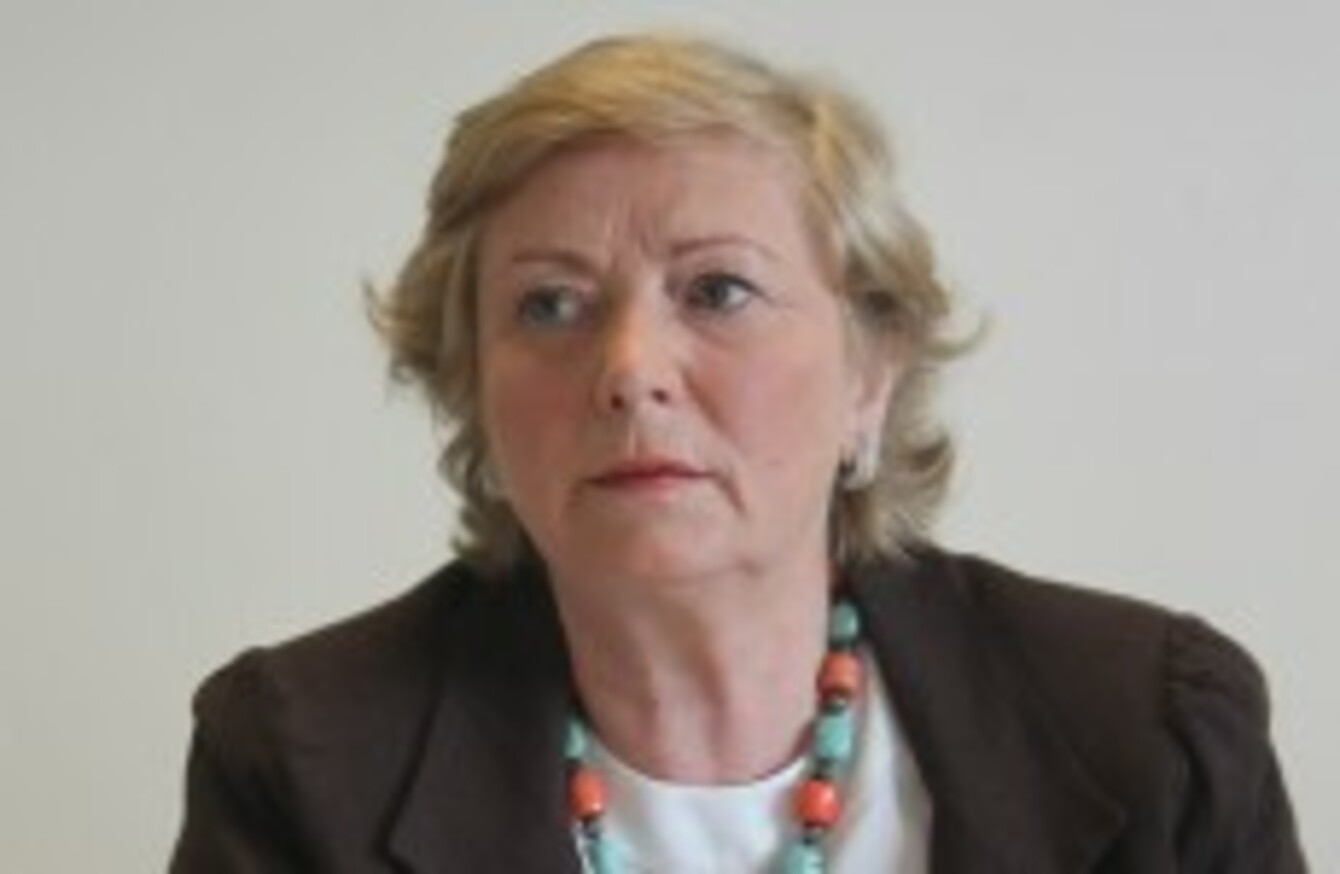 Minister Frances Fitzgerald
Image: Niall Carson/PA Archive/Press Association Images
Minister Frances Fitzgerald
Image: Niall Carson/PA Archive/Press Association Images
MINISTER FOR CHILDREN, Frances Fitzgerald has said that the crèche footage from RTÉ Investigations Unit broadcast on Prime Time last night is "deeply distressing and absolutely unacceptable".
Speaking on RTÉ radio show Morning Ireland today about the A Breach of Trust programme, which featured undercover footage taken from inside three crèches, she said:
The instances we saw in relation to young children, the way they were being dealt with, the way they were being fed, the lack of understanding of a child's development at the age of two, all of those instances were dreadful to watch, deeply unacceptable, and cannot continue.
Fitzgerald said she believed parents watching the programme "will be very haunted by those images", and that the scenes "would strike horror into every parent watching".
The Minister said she felt that she witnessed emotional abuse of children on the programme last night, as she saw two-year-olds being subject to "ritualistic kind of demands that were inappropriate to their age".
Fitzgerald said that the HSE inspection reports will be made available online in a couple of weeks, and that inspections take place on average every 20 months in Ireland.
We do need a stronger inspection regime, we do need more follow up, and we do need the inspections to take account of a broader range of issues
She also spoke of the importance of the establishment of the Early Years Advisory Group to make sure Ireland has a national policy on the approach to under fives.
The Minister added that "you have to change the culture, you have to be vigilant, you have to monitor, you have to inspect, you have to train, you have to have people with qualifications".
The need for more inspectors can be addressed, said Fitzgerald. She said that inspectors are being recruited at the moment for a number of areas where there currently are no inspectors.
It is extremely important "not to say to parents that every childcare facility in the country has the type of childcare issues seen last night", said Minister Fitzgerald, adding that "parents are not powerless in this situation".
HSE response
Annie Callinan, Head of Quality Assurance for the HSE, told the programme that the "vast majority" of children have a good experience in childcare.
She said the HSe has been engaged in a reform programme around all its children's programmes, in particular the early years service, and it is  looking to review its services.
"We are managing within the resources we have," she said, adding the HSE is looking at its inspectors.
Callinan said she thinks there is probably a need for more capacity regarding inspectors. However, she could not provide specific details at this point.
From next year, childcare providers will have to have standards in place before their service opens, rather than after.
She also said that "parents need to ask questions" and need to go and meet staff and see how they interact with the children in their care.
#Open journalism No news is bad news Support The Journal

Your contributions will help us continue to deliver the stories that are important to you

Support us now
Gardaí are currently investigating complaints about the alleged mistreatment of children in two crèches in Dublin.
The Association of Childhood Professionals (ACP) has voiced its concern at the findings of the RTÉ Prime Time investigation, saying it "showed repeat instances of practices that are not acceptable for the childhood sector".
ACP has called on the Government "to work together with childhood professionals to ensure high quality provision in the childhood sector and to ensure the implementation of national standards".
It said that key steps to progress include developing the Early Childhood Care and Education sector Workforce Development Plan (2010) into an adequately resourced working plan.
The Síolta National Quality Framework (2006) and the Aistear Early Childhood Curriculum Framework (2009) need to be implemented while the childcare inspection system needs to be revised and an early years specialist needs to be included on the inspection team, it added.
ACP Chairperson Marian Quinn said:
The development of the childhood sector requires quality standards for training, professional development and inspection. It also requires commensurate pay for workers and Government commitment to ongoing development based upon evidence and best practice.
If you were affected by issues in the programme, you may wish to contact Barnardos at 01 – 454 9699 or the ISPCC at 01 – 6767 960.