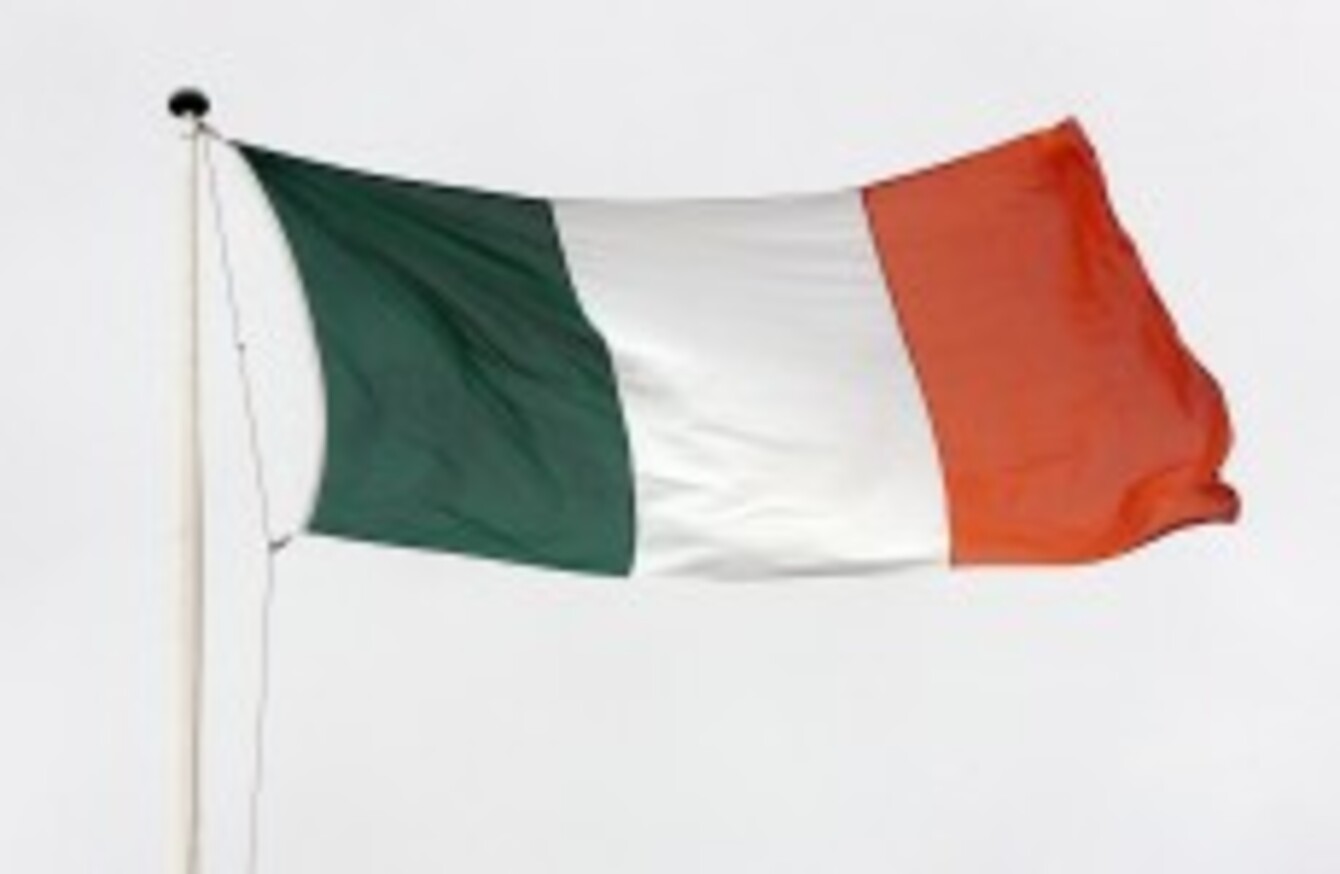 Image: Mark Stedman/Photocall Ireland
Image: Mark Stedman/Photocall Ireland
THE FIRST OF a series of events that will see every primary school in Ireland being given a tricolour and a copy of the proclamation is to take place today.
The 'Flags for Schools' initiative will see the Defence Forces tasked with delivering the flag to 3,200 schools.
The Defence Forces explained:
Each school will be visited by a team, led by an Officer or senior NCO, who will formally present the National Flag to the School in a special ceremony. Our personnel will teach the schoolchildren about how the National Flag should be cared for and the protocol that surrounds this vibrant symbol of our nation.
St Patrick's NS in Castlebar, Co Mayo, is the first school to receive a flag, and it will be visited by Taoiseach, Enda Kenny TD, the Minister for Arts, Heritage and the Gaeltacht, Heather Humphreys TD, and the Minister for Education and Skills, Jan O'Sullivan TD today.
Taoiseach, Enda Kenny said the initiative will help those "remember the great sacrifice of the people who fought in 1916 and after, so that this flag could be flown by its people, and that this nation could take its place among the world's free nations".
"This initiative is a great way to get young children engaged with the 1916 commemorations. Through the delivery of the National Flag to every primary school in the country, children will gain a greater understanding of the work of the Defence Forces and the importance of our National Flag, which symbolises the aspiration for peace between the different traditions on this island," said Minister Humphreys.
First Flags is part of the Ireland 2016 Centenary Programme, marking 100 years since the 1916 Rising.
The event will take place today at 11am. It will involve an officer or NCO reading out the proclamation and presenting a copy to the school.
The Defence Forces will also deliver a pack to each school, containing:
A booklet on how to care for the flag
A poster of Amhrán na bhFiann, our National Anthem
A poster on the history of Óglaigh na hÉireann and the flag 
The events will culminate on 15 March 2016, when every primary school will raise the national flag in special ceremonies, during which the 1916 Proclamation will also be read.