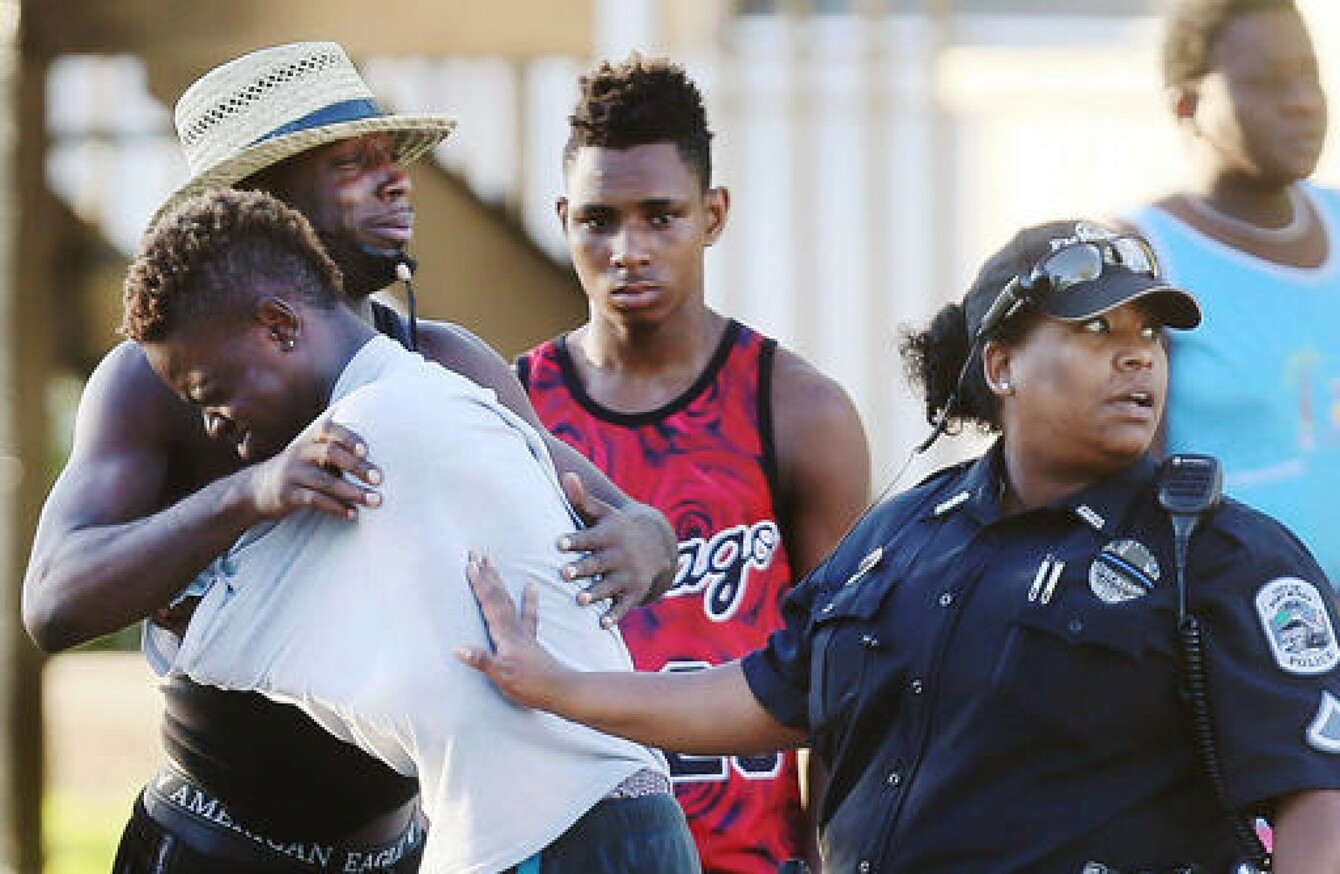 People embrace after the fatal shooting at Club Blu.
Image: AP
People embrace after the fatal shooting at Club Blu.
Image: AP
A HOSPITAL PATIENT who was wounded in the Fort Myers nightclub shooting in Florida has been released, while three other victims remain there.
Lee Memorial Health System said in a statement that two people at the hospital are still in critical condition. Two people were killed and 17 others were wounded when gunfire erupted at a teen night at Club Blu.
The two victims who died have been named as Sean Archilles (14) and Stef'An Strawder (18).
Authorities said they have three people of interest in custody and they are looking for more. They have not released a motive, but ruled out terrorism.
Local police chief Dennis Eads said his officers responded to a chaotic scene at the club at about 12:30am and immediately started helping the wounded. He said some of the victims drove themselves to hospitals and others were taken there by ambulances.
Helping victims
Governor Rick Scott promised the state would do everything it could to help the victims and hold those responsible accountable.
A security guard who was at a nightclub said she saw someone attack the crowd with a semi-automatic weapon, spraying bullets in the vicinity.
Brandy McLaughlin said she heard what sounded like firecrackers when the shooting started.
She said the gunman wasn't targeting anyone in particular, adding: "It was an idiot. An idiot with a firearm."