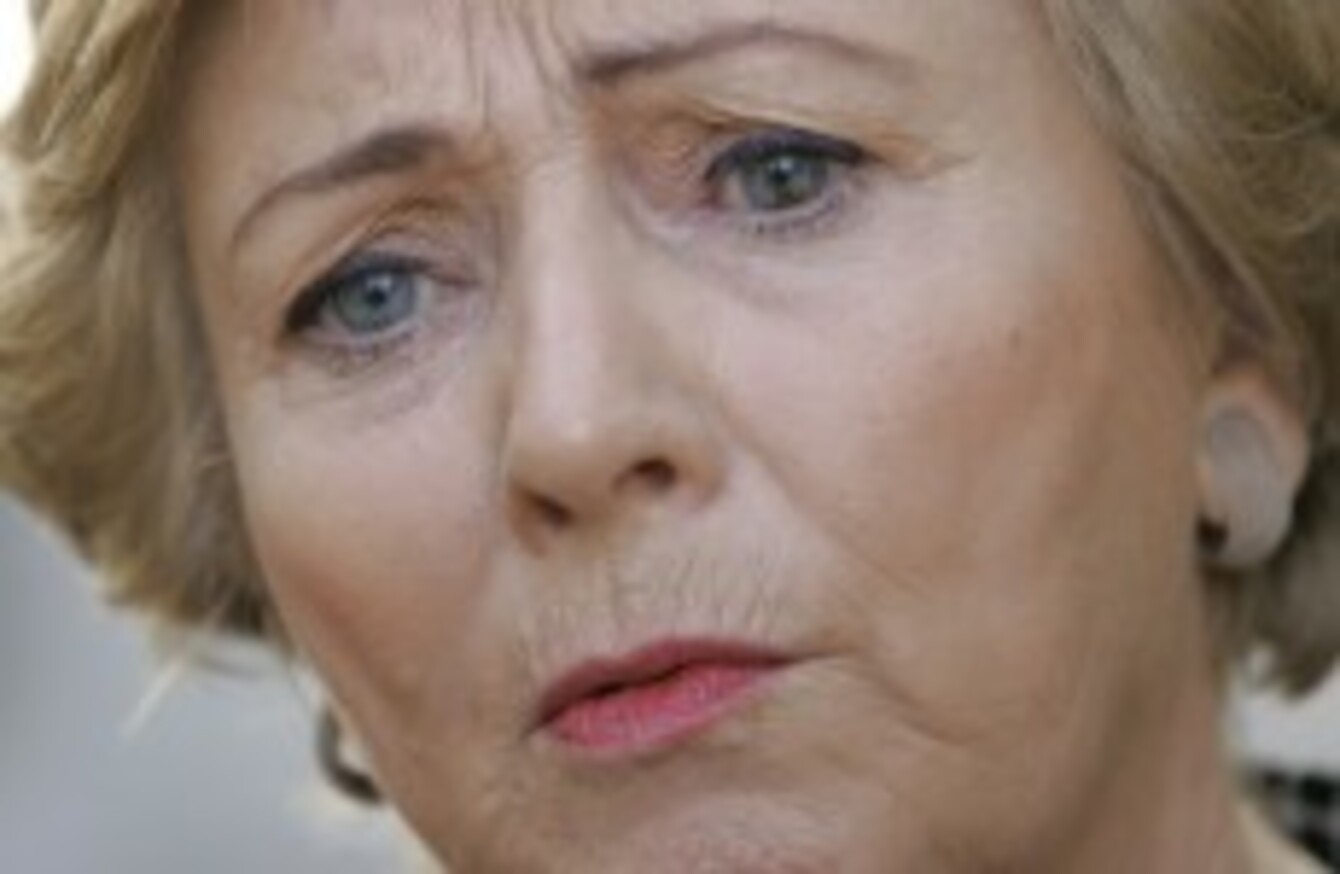 Frances Fitzgerald
Image: Mark Stedman/Photocall Ireland
Frances Fitzgerald
Image: Mark Stedman/Photocall Ireland
JUSTICE MINISTER FRANCES Fitzgerald has said she will not put a deadline on appointing a new secretary general at the Department of Justice despite no suitable candidate being found by the public service recruitment process.
The government is to readvertise for the €176,000-a-year role following the failure to find a suitably qualified candidate to replace Brian Purcell.
The former secretary general requested to be reassigned in the civil service after a damning report found a "closed, secretive, silo-driven culture" in the Department.
Purcell, who is now the HSE's head of compliance, was also embroiled in several controversies related to An Garda Siochána including the still unclear circumstances surrounding the retirement of ex-commissioner Martin Callinan in March.
The Irish Independent reported this morning that senior officials in the Department of Justice, who would have been contenders, did not apply for a post considered to be a 'poisoned chalice'.
Speaking to reporters in Dublin today, Fitzgerald said it was "critical" that a suitable candidate is found, admitting she was disappointed that no one had yet been identified.
"It's critical that the right person leads the Department of Justice so obviously I am disappointed. But what's really important in the long-term is that we get the right person," she said.
She described it as one of the "most important jobs in the civil service" and added: "I am not sure really what the reasons were that people didn't apply at the time, but I am determined to get the right person.
"Speed isn't so much an issue so much as getting the right person," she added.