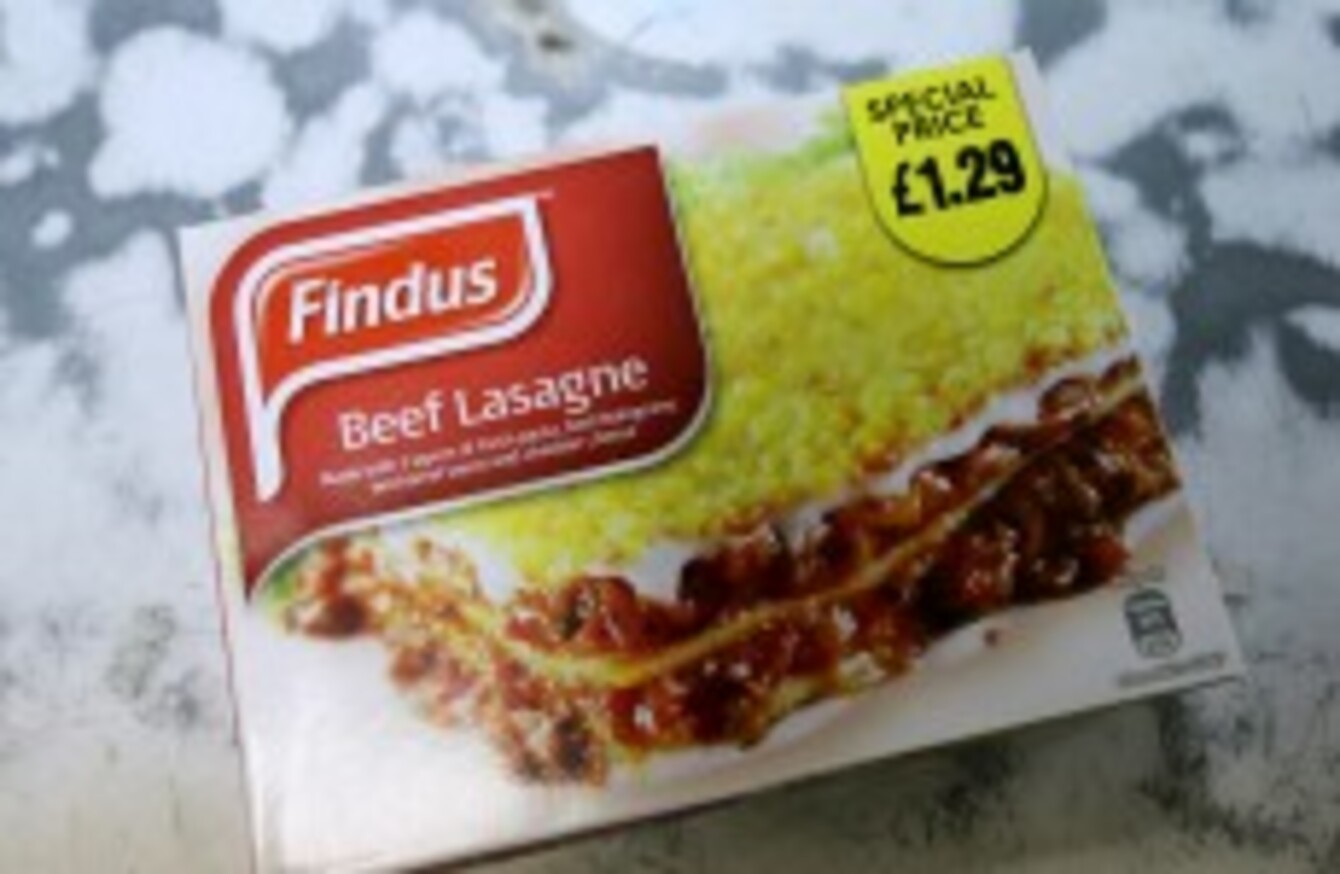 Image: Scott Heppell/AP
Image: Scott Heppell/AP
FRANCE'S ANTI-FRAUD watchdog says it is trying to trace the origin of the fraud, after a French company providing beef products to Findus was found to have included horsemeat with its beef.
Inspections "have confirmed the presence of horsemeat mixed with beef", the DGCCRF said in a statement, adding it was "trying to identify where the fraud originated and the commercial circuits concerned."
It said investigations had shown that the meat was "provided by a French supplier" and added it was in touch with the European Commission and European counterparts to try to track the source of the fraud.
Food company Findus tested 18 of its frozen beef lasagne products from its French supplier Comigel and found 11 meals containing between 60 per cent and 100 per cent horsemeat, Britain's Food Standards Agency said.
The lasagnes were produced in Luxembourg, where veterinary authorities said the meat had been imported from France where it had been falsely labelled as beef.
The Findus meals have been taken off the shelves in Britain and Ireland, pending analysis to see whether the products contained 'bute' – a chemical used in veterinary treatments, but which legally require a recipient animal to be withdrawn from the food chain.