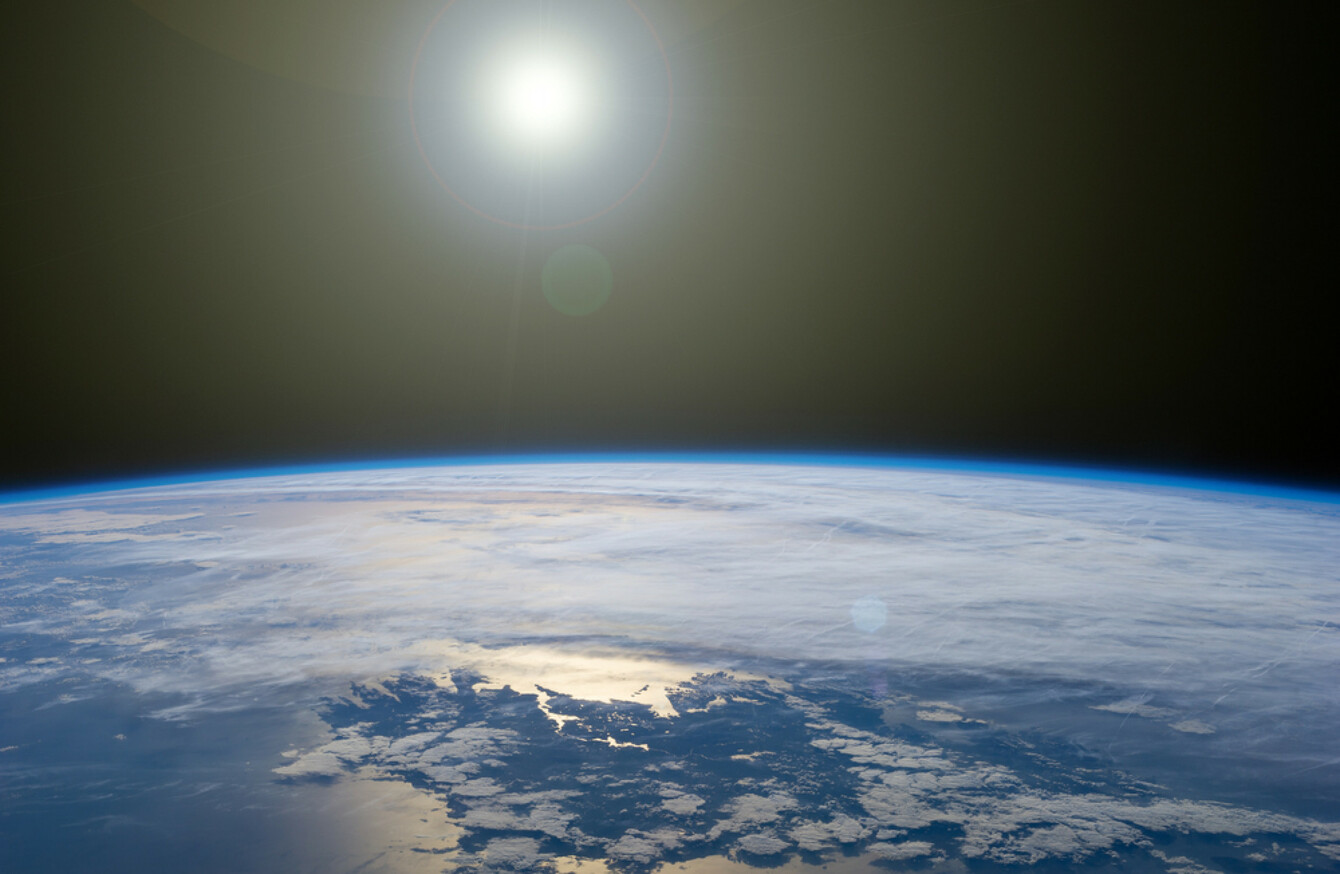 Satellite image showing Wales and Ireland
Image: Shutterstock/MarcelClemens
Satellite image showing Wales and Ireland
Image: Shutterstock/MarcelClemens
IRELAND'S SPACE SECTOR is growing, and the government says it wants to provide funding to create more jobs in the sector.
Last week, the government published its Project Ireland 2040 plan, setting out a 23-year vision for the country and which projects will be prioritised in capital spending plans.
The project involves €116 billion of spending and, although the government has said where the money will come from, the public has been warned not to get its hope up.
One aspect of the 2040 plan is "strategic investment" of €9.4 billion in the next nine years , with a "new space technologies programme" included as one of the projects under this heading.
This week, it was announced that the government is currently drafting a Space Strategy for Enterprise to try to support Irish businesses and jobs involved in developing tools for space exploration.
While Ireland of course has no space programme to speak of, there are quite a number of companies in operation in the country that operate under contracts from the European Space Agency (ESA).
Enterprise Ireland says that over 60 Irish companies currently benefit from partnerships with the ESA, with 2,000 people employed in these companies in 2014 and that figure expected to double in the future.
The Project 2040 plan wants to "strengthen international science, technology and innovation collaboration to intensify Ireland's participation internationally, using a wide range of initiatives such as the ESA programmes, to support increasing strengths in aerospace and aeronautics in, for example, the east, midlands and mid-west".
It adds that it will join international organisations to provide Irish access to all markets.
In a statement to TheJournal.ie, the Department of Business, Enterprise and Innovation said that its new enterprise plan would aim to "identify and explore new opportunities and potential synergies with other sectors, as well as providing appropriate support for companies already active in the sector to expand".
Irish companies in the sector are involved in things such as satellite technology, human spaceflight and satellite applications.
Criticism
This aim to provide support in this sector is not without criticism, however.
This week, Halligan announced the new space strategy at the headquarters of Innalabs, a company that had just received a €2.6 contract from the ESA.
This contract will see the company design, develop, build and test a radiation-hardened three-axis gyroscope – a spinning device used for measuring or maintaining orientation and angular velocity.
The Minister said: "Through our continued investment in the European Space Agency and with the support of my Department and Enterprise Ireland, Ireland's space sector will continue to go from strength to strength."
While producing products to be used in space technologies, Innalabs also manufactures high-spec equipment which can be used for military purposes. On its website, for example, the company says it provides "high-performing, reliable, and efficient sensors that support the operational needs of civil and military aviation, helicopters, and unmanned vehicles".
Sinn Féin MEP Lynn Boylan has criticised Irish investment in the space industry as also constituting support for the arms industry.
#Open journalism No news is bad news Support The Journal

Your contributions will help us continue to deliver the stories that are important to you

Support us now
"While announcing the space strategy Halligan praised several companies which are involved in the production of navigational systems and other components, used in drones, missiles, and other weapons systems," she said.
Boylan said it was important that any support the Irish government offers to companies involved in space technologies does not go towards military use.
"Before announcing any space strategy the Minister needs to ensure that no company profiting of war and death receives public funding," she said.
Coming soon
Before the Space Strategy for Enterprise is finalised, however, a consultation process will seek views from interested parties on how Ireland can best exploit the opportunities in the space sector.
In John Halligan, there is a minister who certainly has great interest in the sector.
Speaking to TheJournal.ie last year, the Waterford TD explained his passion for the topic.
He said: "I have a life-long interest in space exploration and science, particularly the Irish research community's role in this, from the manned Apollo 16 and 17 missions to the moon to the high-profile international space missions that Irish scientists have been involved with since then.
The impact of the Government's investment in ESA is not always evident to the general public, but the figures speak for themselves: the number of Irish companies active in the space related activities has doubled from 30 to 60 in the period 2010 to 2016.
This generates significant economic impact, particularly in terms of jobs, exports and new company formation.
With reporting from Paul Hosford