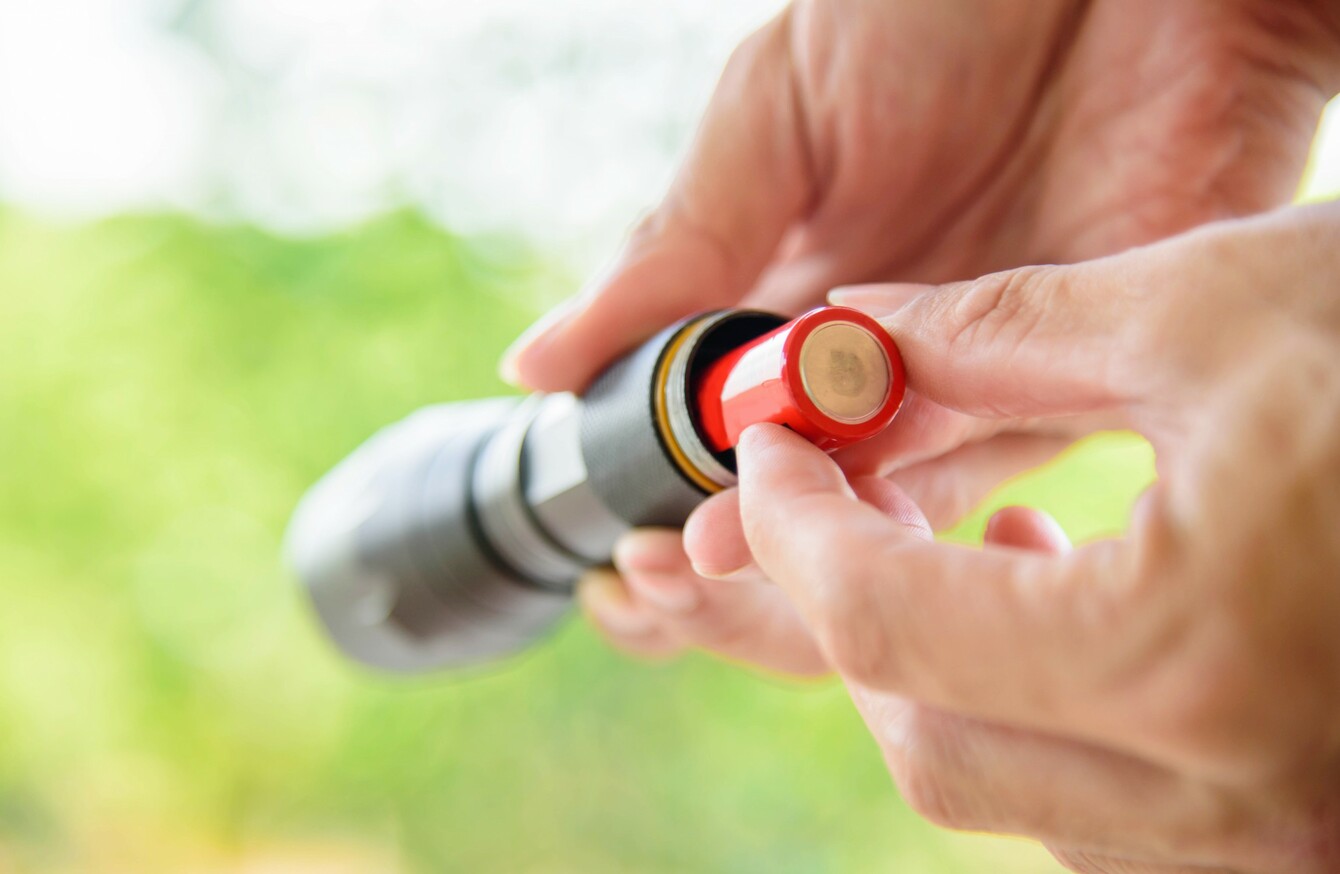 Image: Shutterstock/rukawajung
Image: Shutterstock/rukawajung
EACH FORTNIGHT, LAURA de Barra brings her lifestyle and home maintenance expertise to the Glenveagh Home Magazine on TheJournal.ie. Below is an extract from her book, Gaff Goddess: Simple Tips and Tricks To Help You Run Your Home, which you'll find on shelves right now.
NO MATTER HOW careful we are, we can never prevent it all; pipes leak, toilets get blocked and best friends kick over glasses of red wine while lip-syncing the full 'Single Ladies' routine at your house-warming (making like a ghost has damaged many a carpet and friendship, I'm sure).
Buckle up for a brief run-down of what can be useful to have to hand for the less fun parts of being an adult.
For those times when something disastrous happens out of the blue, it's important to be as prepared as you can. This can help to keep any damage caused to a minimum and ensure life returns to normal sooner.
Most government websites will have great advice on what to have ready in an emergency kit in the event of a disaster, such as a flood, natural disaster or fire: everything from food and water, to what you'll need to construct a makeshift shelter, and so on. This is great stuff to read up on and chances are you'll have a lot of the items already, so it could prompt you to get organized and store them together.
Repairs and spares
But what if an emergency happens within the home? What if you need to make a quick repair, take a temporary measure or if a spare of something is needed? While we can't be prepared for every scenario, we can try our very best to make a stressful or uncomfortable situation easier.
In my opinion, here's a list of things it's ideal to have handy in a kit for should the unexpected happen …
Start by thinking about what will hold your entire kit: A metal bucket not only looks great, it's more environmentally friendly and durable than a plastic one. It can last a lifetime! It can house and protect your kit when you're not using it and if there's a leak, or if you need to store water, it will come in handy.
It could also double up as your mop bucket, holding water while you're cleaning, or be used to transport broken glass and sharps when you need to dispose of them. In this bucket, I'd keep a separate plastic box for any items of your kit that could be damaged by water – just in case.
What goes inside:
1. Head torch: These are inexpensive to buy, and easy to store because they're so small. If the power goes when it's dark outside, this is a fantastic piece of kit to have, as your hands will be free should you need to carry out any work. I also use mine whenever we go camping or if I need to search for something under the stairs – it's a win–win purchase, really. One of my favourite head-torch hacks is to secure it around a large bottle full of water, with the light facing in – it becomes a much larger light instantly. Great for night-time garden parties or during a blackout.
2. Two pillar candles and a box of matches: I prefer larger candles that I don't have to hold and that can stand alone during power cuts. They're also handy to have if your windowless bathroom light goes and you can't change the bulb right away.
Batteries. Make sure you've got a few spares for smoke alarm units as well as for your TV remote controls or any other battery-operated devices you use a lot.
3. Lightbulbs: Familiarize yourself with the bulbs used in your home and keep a stash of the most important ones in your kit –those that would be a total pain not to have on hand should one blow (ones that light a windowless room such as an en suite or dark stairwell, for example).
4. Plumber's tape: If something has a small leak that you can't fix immediately but need to keep using (a shower hose or a pipe under the sink, for example), plumber's tape can be applied around the leaky fitting as a temporary measure. It's a waterproof tape that acts like a wee plaster.
5. Washers: On the subject of leaks, one of the main causes of leaky pipework is a worn-out washer. You can save a lot of money by replacing these yourself instead of a tap or pipe.
6. Glue: Superglue or any strong adhesive is handy to have in your kit to take care of any breakages.
7. Heavy-duty rubber gloves: Get the extra-long ones! These can be used for so many tasks, such as opening tight jars and cleaning up broken glass or blockages (grim, but a fact of life). They basically protect your hands and give you a great grip.
8. Swiss army knife: You may have all the tools you need in your tool kit, but this will serve as an easy-to-reach smaller version.
9. Rags: Before you throw out an old tea towel, cut it into two rags and pop them in your kit. They will be super useful if there's ever a spillage or if you need to apply a product and don't want to ruin anything nice.
10. Rope: A bundle of thin rope is reusable, durable and can be useful to have to hand. You can use it to make a washing line, tie together anything you're gluing … The list is endless.
11. Twine: Yes, a thinner rope but just as useful.
Gaff Goddess: Simple Tips And Tricks To Help You Run Your Home is published by Transworld Ireland. It is available to purchase here and in all good bookshops.