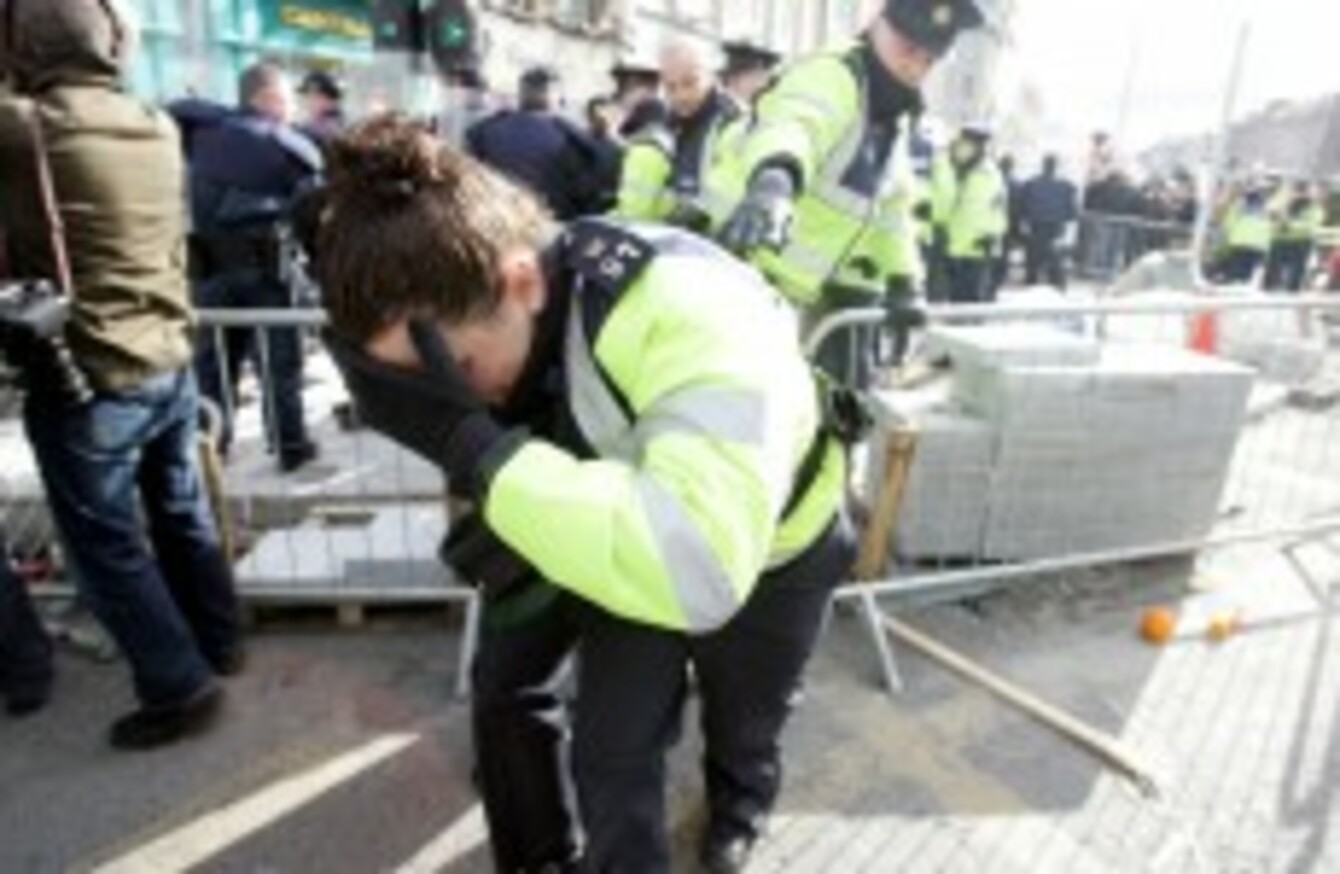 File photo
Image: Leon Farrell/Photocall Ireland
File photo
Image: Leon Farrell/Photocall Ireland
THE GARDA REPRESENTATIVE Association (GRA) has said it expects figures for assaults on gardaí for 2014 to show a marked increase.
This expectation comes after a 41-year-old female garda was awarded €156,000 in court after she was kicked and punched, sustaining a number of injuries to her face, head and body, while trying to arrest a drug user.
It is reported that Garda Louise Lordan is still suffering from post-traumatic stress disorder and occasionally has flashbacks and nightmares. She was also left requiring extensive dental work.
Today a spokesperson for the GRA said they do not comment on individual civil matters, but they believe the situation with assaults on gardaí may be getting worse.
The spokesperson described assaults on gardaí as an "unacceptable occupational hazard", adding that "an assault on a garda is a direct attack on our communities".
"They were rising last year, we just haven't been furnished with that information yet, it's due soon," they said. It is estimated that at least 1,000 gardaí are assaulted each year.
A new system for registering assaults is now being used by An Garda Síochána, which the GRA said will give a "more accurate idea" of the scale of the problem.
In the past, an assault was only recorded if an officer was off sick for three days afterwards or if there was a prosecution against someone for it.
"Very often, in the course of an arrest, gardaí get all sorts of assaults and if they are back to work the next day then it's not even recorded," the spokesperson said this evening. "Some of them are very severe and they range in scale".