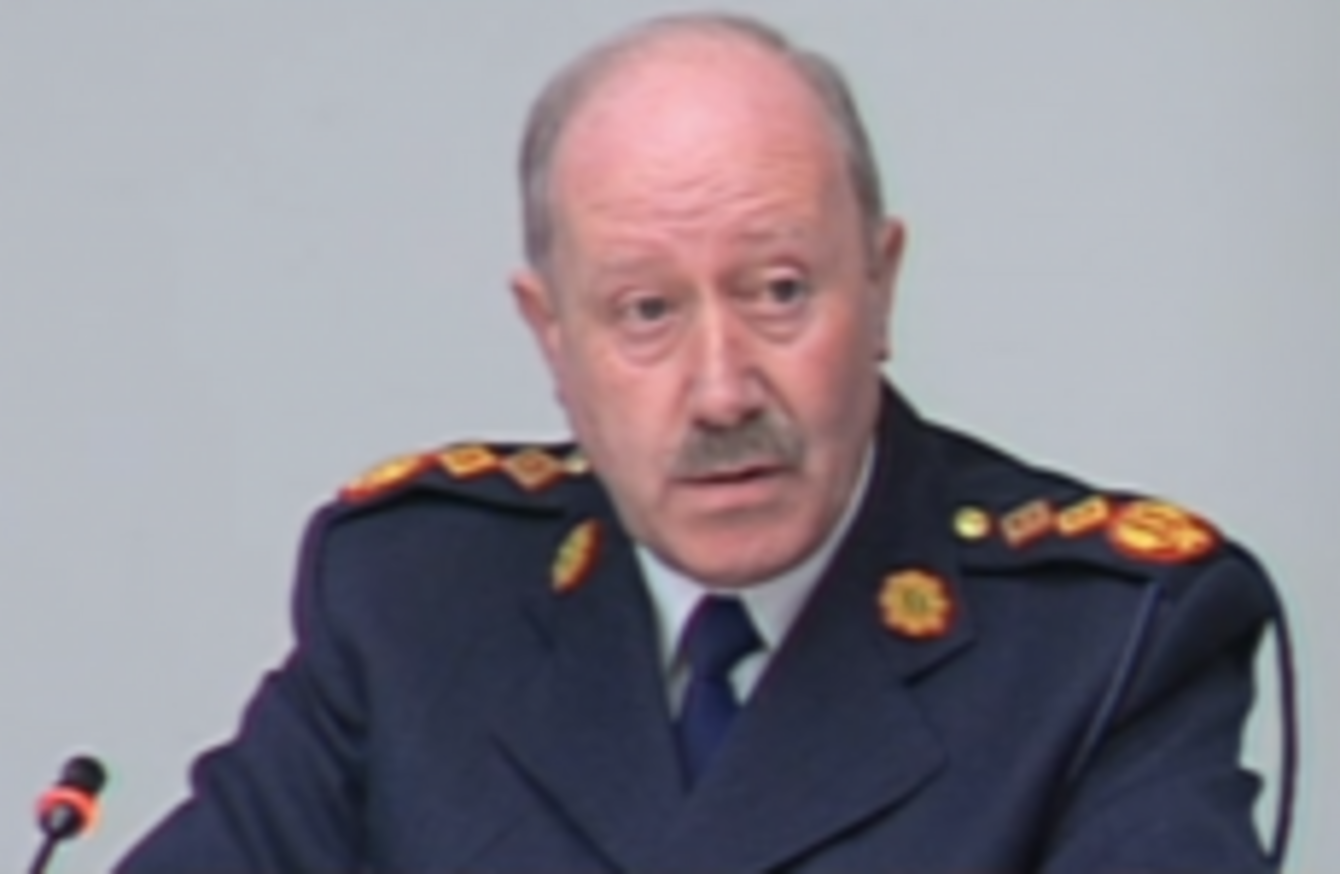 Garda Commissioner Martin Callinan speaking at the committee.
Image: Screengrab/Oireachtas.ie
Garda Commissioner Martin Callinan speaking at the committee.
Image: Screengrab/Oireachtas.ie
GARDA COMMISSIONER MARTIN Callinan has said that there are no informants operating off the books, despite concerns from the Garda Ombudsman.
He also warned that there would be "bodies lying all over the country" if information relating to the identity of informants was not handled correctly.
Commissioner Callinan moved to reassure the Public Service Oversight and Petitions Oireachtas committee this evening that "as far as [he is] aware", no one dealing with informants were operating outside of the strict Covert Human Intelligence Sources (CHIS) policy.
The annual report by the Garda Síochána Ombudsman Commission, published earlier this year, raised concerns that despite a formal system being in place as to how Gardaí handle those who provide information, it was open to abuse.
Speaking to the same committee in July, they said that "deficiencies identified by the Morris Tribunal were remedied":
You can have a credible system but the problem is that if a person chooses to bypass that system and run an informant "off the books", so to speak, there may be no way of ever even knowing that that is going on.
However, Commissioner Callinan said that he was not aware of this happening, and if it was, that "non-compliance by one particular individual… does not translate to organisational failures of policy".
When questioned by on it by Senator Susan O'Keeffe he also said that he did "would love to know how" an oversight system, as Garda Ombudsman noted the lack of, could be introduced to find out something that no one would know was happening.
He also responded to questions from Fine Gael TD Charlie Flanagan on perceived tension between An Garda Sicohana and the Garda Ombudsman. He also criticised the amount of time it had taken for Callinan to come before the committee to respond to concerns raised by the Garda Ombudsman.
Commissioner Callinan said that they "don't see eye to eye on some sensitive matters", and that very careful consideration must be given to Garda Ombudsman requests.
"I'm talking about the need to disclose the identity of an informant," he said, "a very serious matter for everyone in this room… and in the country"
"If I'm talking about the identity of an informant, then I have to be sure that the information has to be handled in particular way, and that disclosure of that information can't be discovered by any third party."