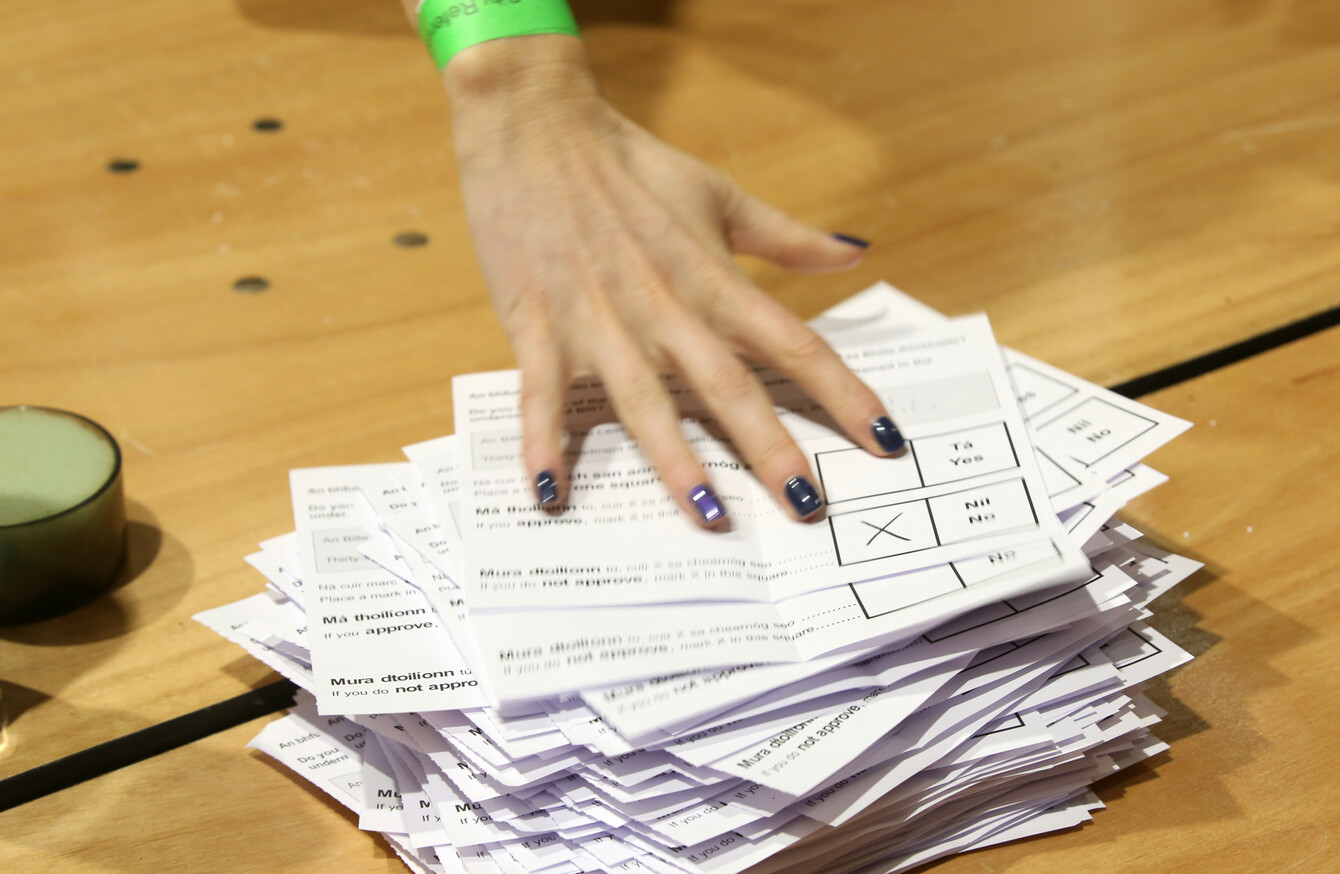 Image: Sam Boal via RollingNews.ie
Image: Sam Boal via RollingNews.ie
A SENIOR MEMBER of An Garda Síochána is at the centre of two separate internal investigations arising from his behaviour during the abortion referendum, TheJournal.ie has learned.
The garda, who we cannot identify for legal reasons, was spoken to by a Chief Superintendent in recent days about his behaviour. He had been accused of turning a blind eye to the removal of Yes posters from the district he works in. He has also been accused of intimidating pro-choice canvassers who were attempting to leaflet a town. Both of these incidents are under investigation separately.
Local gardaí who witnessed the intimidation incident complained to their immediate superiors about what they had seen.
The incident was considered so severe that a chief superintendent, who oversees an entire garda region, visited the station in the last week to discipline the garda.
Garda members at the station have been ordered to cooperate with the internal investigations and to pass on any other instances of improper behaviour to garda management.
The separate investigations into both incidents are at an early stage.
In the run-up to the referendum, every member of An Garda Síochána at every rank was warned not to appear to be favouring either side of the debate during the campaign. They were not allowed wear anything which would signify their political leanings.
TheJournal.ie contacted An Garda Síochána in relation to the disciplinary record of the garda.
A statement read: "An Garda Síochána is an apolitical organisation and all personnel in the organisation are aware of this. If any member of the public has a complaint to make in relation to a member of An GS they are directed to their local Garda station or the Garda Síochána Ombudsman Office to formally make the complaint."
Comments are off for legal reasons