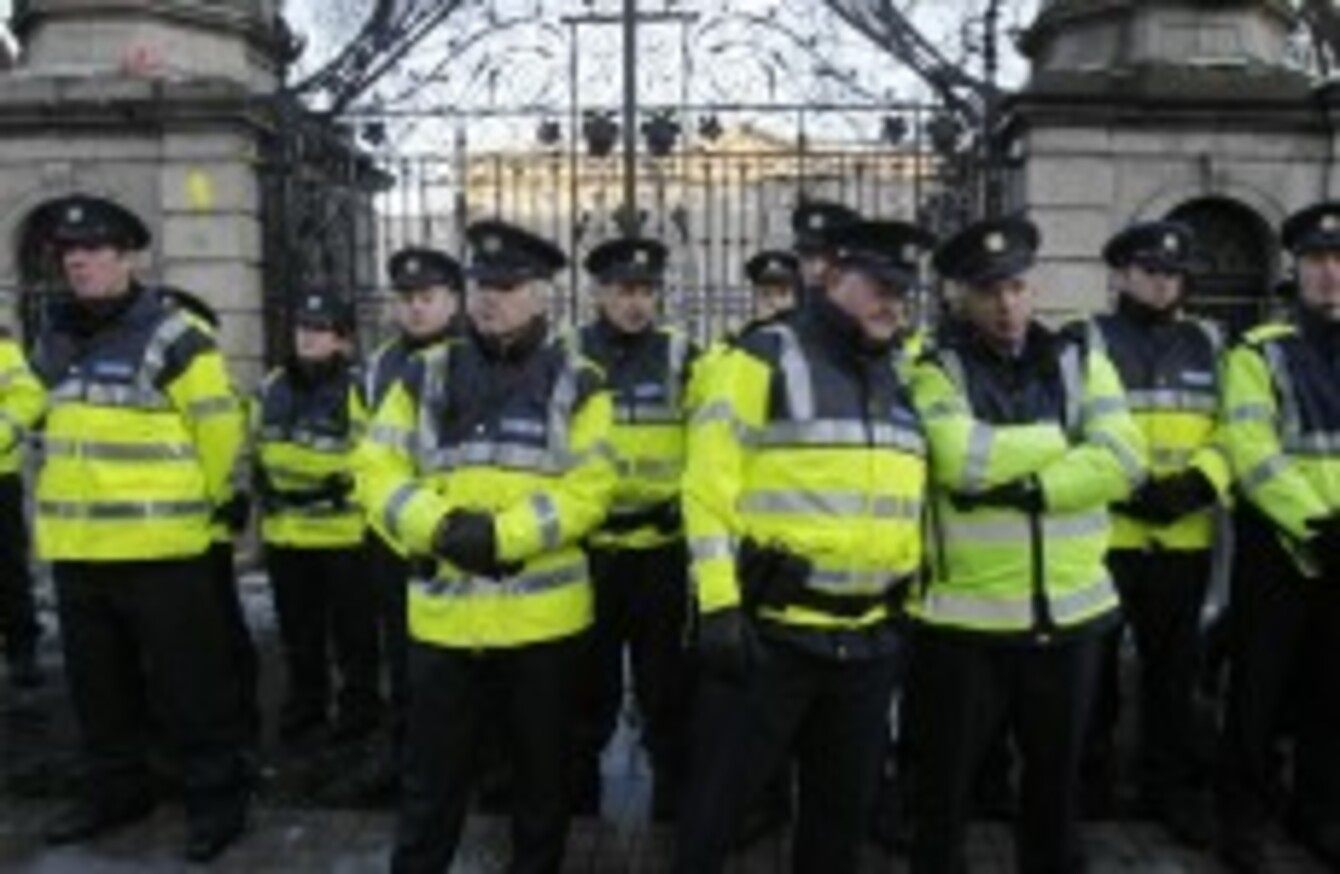 Image: Niall Carson/PA
Image: Niall Carson/PA
NEWLY RELEASED FIGURES have shown the full extent of dramatic cuts in garda numbers across the country in the last five years.
The data was released to Fianna Fáil spokesperson Niall Collins and it shows Dublin has been particularly badly hit, with a drop of 154 in garda numbers in the north Dublin division between 2010 and January this year.
Most Dublin garda divisions are now operating with 100 less gardaí than they were five years ago.
Since this government took office, a 139 garda stations in total have been closed and there are currently 12,775 members in the force.
A comparison of figures shows many smaller stations like Mullagh in Cavan, Elphin in Roscommon and Aglish in Waterford, which previously would have had two officers working at the station, now only have one.
Though the cuts are most notable in Dublin, reductions have been made all across the country. In the Limerick division, for example, numbers dropped from 654 in 2010 to 562 at the beginning of this year:
Drug crime
Dramatic cuts are also seen in the Cavan/Monaghan division which has seen a reduction from 413 in 2010 to 322 this year in addition to the decision to shut down the only drugs unit in the division.
A recent response to a parliamentary question revealed significant cuts to garda drug squads. The number of gardaí assigned to dedicated divisional garda drugs units has been slashed from 361 officers in 2011 to 253 in 2014.
Collins has said it is "completely unacceptable" that there have been such significant cuts to garda numbers, particularly in cities like Dublin where there has been an increase in burglaries and drug related crime.
"There is absolutely no doubt that this is a direct result of garda cuts.  The spike in crime levels is not being reflected in the official crime figures as the local gardaí are so stretched beyond their limits that they simply don't have the manpower or resources to investigate all the incidents in their areas."
Minister for Justice Frances Fitzgerald recently announced the force would be recruiting a further 250 new gardaí by the end of the year, bringing the total number of new recruits since last September to 550.
However Collins said this recruitment is "just the tip of the iceberg". He called on the minister to commit to increasing garda levels to 14,000.
You can check the figures for your local station by clicking here. We apologise in advance that the document is not searchable but we hope you still find it helpful.