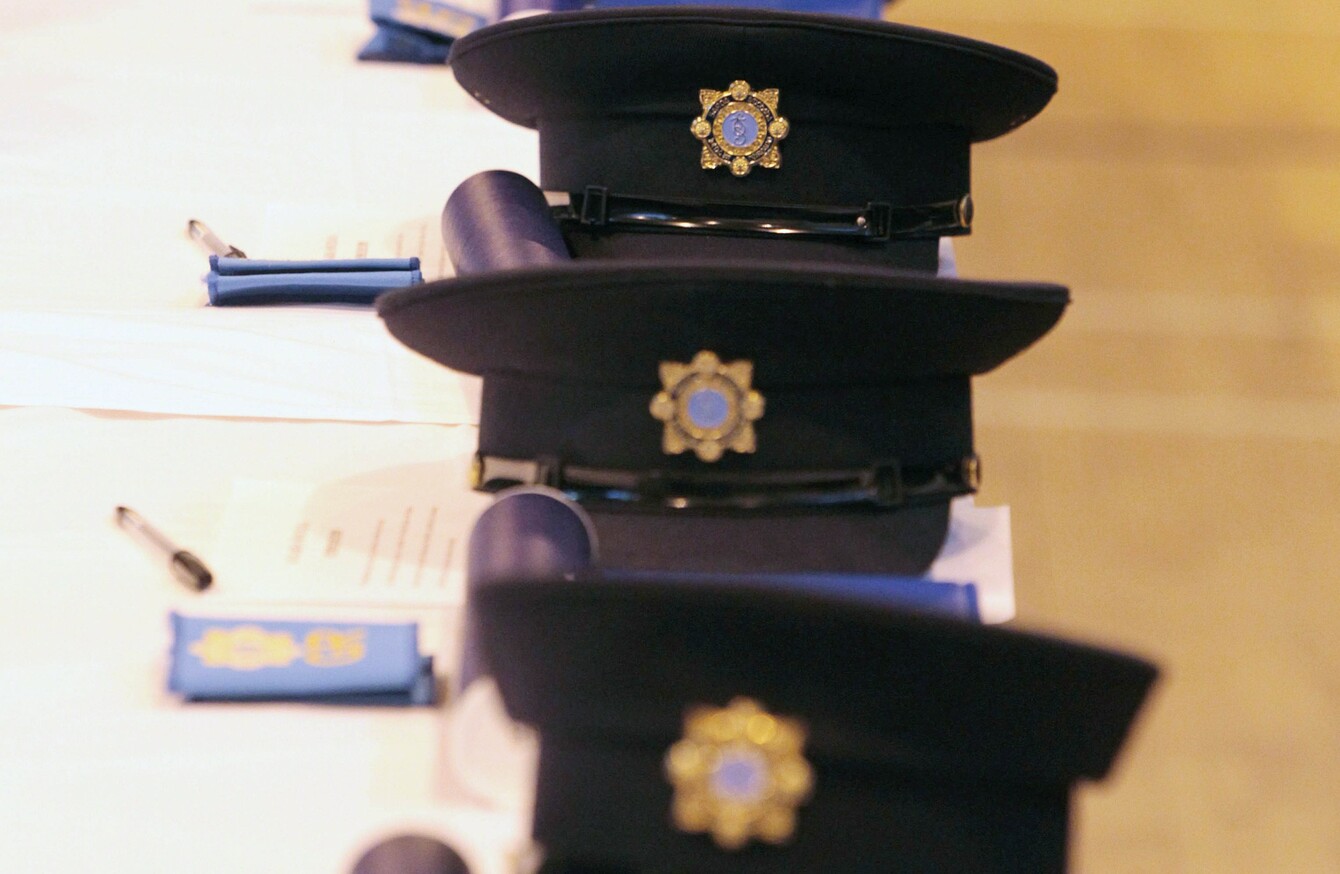 Image: Niall Carson/PA
Image: Niall Carson/PA
LAST MONTH SAW an unprecedented move by the organisation representing rank-and-file gardaí with the announcement of four strike days in an escalating dispute over pay restoration.
To further mount pressure on the government, sergeants and inspectors followed suit, deciding yesterday to join their colleagues and withdraw their labour on 4, 11, 18 and 25 November.
When asked about the organisation's contingency plan for the strike days, a garda spokesperson said there are "mechanisms in place for resolving these matters" and that the Commissioner would encourage all bodies to remain engaged.
The best outcome for all involved, including the public is that these issues are resolved within these mechanisms.
Though garda management and members of the government continue to talk about sitting around a table to hash out the issues, representatives of those planning to withdraw their labour remain resolute.
President of the Association of Garda Sergeants and Inspectors (AGSI), Antoinette Cunningham, today told TheJournal.ie she believes it is "highly likely" the first strike action on 4 November will go ahead as planned.
I don't see any resolutions coming forward from government. I see a lot more talk and rhetoric and very little progress. There is no choice, you know, the government have failed in every agreement they've made with us.
'It won't be feasible'
If Cunningham is right, the force on 4 November will go from having a pool of around 13,000 staff to relying on a couple of hundred senior officers and 600 of the force's newest recruits for general policing.
"We won't be able to function without sergeants or inspectors," one probationer garda told TheJournal.ie.
"It won't be feasible to have superintendents dictating every action of the probationers."
Sources have also pointed out that the situation now is very different from that of the 'blue flu' of 1998 when there was a large number of probationers, so more areas could be covered.
It has not a hope of working, the numbers don't add up.
Management is hoping the 789 garda reserves will step up to provide cover on the strike days, but these volunteer members may refuse to 'pass the picket', in solidarity with their colleagues.
"It's a difficult and stressful job and members survive because of close working relationships. Because of the fact that on duty we all depend on each other to go the extra mile, it's felt that a lot of reserves won't be available on duty," one garda said.
A lot of them are only in the reserves as a stepping stone to a fulltime career and they would see the current action as something that would most benefit them in the longterm.
It is expected many of the country's garda stations will be forced to close to the public on strike days.
Disruption
The courts, too, may face "serious disruption", senior counsel Seán Gillane told RTÉ's Morning Ireland today.
"Even at a time of no industrial action, we rely heavily on the cooperation and flexibility of members of An Garda Síochána."
Gardaí will be compelled by witness orders to appear in court to give evidence and are unlikely to ignore these as they could face severe sanctions. However, at district court level, the industrial action could cause significant disruption.
Gillane explained that at district level, the first appearance of an accused is largely governed by evidence of arrest, charge and caution, which is always presented by a sergeant.
The absence of sergeants could mean that cases that are due to be initiated have to be "struck out".
Skeletal service
Yesterday, the Garda Representative Association asked members of the Emergency Response Unit and Regional Support Units to report for normal rostered duty on strike days, to ensure a "skeletal service to protect the security of the state".
The association's general secretary Pat Ennis has written to the Garda Commissioner requesting specific details of the contingency plan for the days of industrial action.
But disenfranchised members of the force say government has left them with no other option and it is now up to the minister and the Commissioner to figure out how to police the country.
"It's an issue for management if there is no agreement in the meantime," one source said. "There is still time for it to be averted if an agreement is reached."