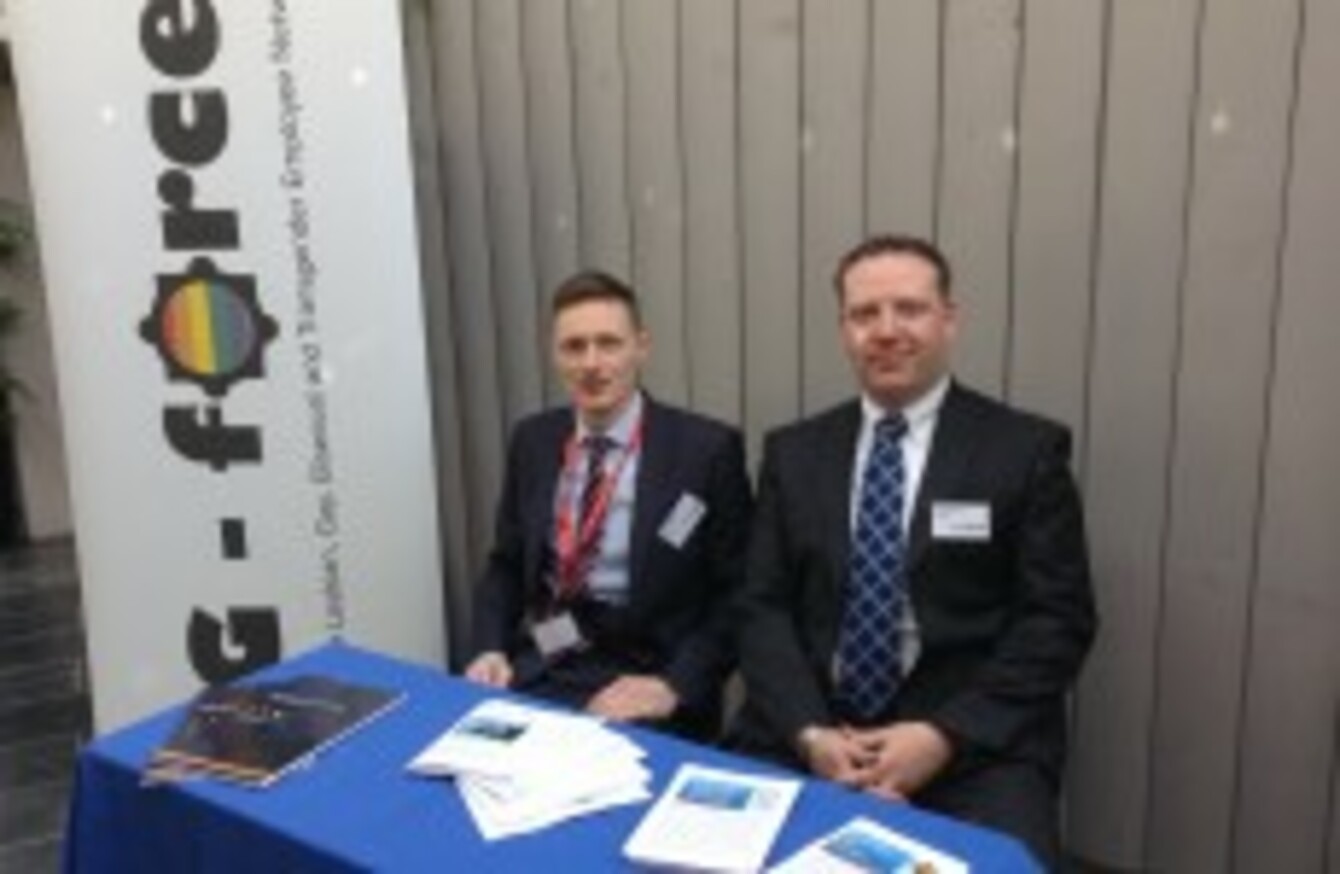 Image: Michelle Hennessy/TheJournal.ie
Image: Michelle Hennessy/TheJournal.ie
A SUPPORT NETWORK for gay and lesbian people working in An Garda Síochána has said there are still a huge number of people hiding their sexuality from their colleagues.
Gardaí Paul Clancy and Paul Franey have a stall at the Garda Representative Association (GRA) Conference for the first time this year and Franey will be giving a speech to delegates later today. The network was established in 2007, at a time when gay and lesbian gardaí were "essentially invisible" according to Franey.
He told TheJournal.ie that LGBT members of the force were beginning to come out to their colleagues but there were no support structures in place if they found themselves in a position where it was negatively received.
Coming out wasn't the done thing. You knew your place and you kept your head down and got to work and continued what has been happening since the foundation of the guards.
Since then, however, Clancy said the force has evolved as Irish society became more accepting of the gay and lesbian community.
"I think the guards reflect society in a lot of ways and society has changed so much even since 2007 – it's just more culturally accepted in schools particularly as well," he commented. "I suppose a lot of people are not joining the guards at 18 necessarily, they're a little bit older maybe early 20s and have lived a bit more I suppose."
Invisible
Franey said today gay and lesbian people within the force have visibility and that is the main difference, as they were "invisible" before.
"What we're about is bringing your whole self to work," he explained. "People have often said it's a private matter, it's a personal matter but guards invite other guards to their weddings, they bring in pictures of their new babies, you know, their families and the things in their private life become integrated with their work colleagues and their teams and their units because it's a team-based job."
I suppose you can't be fully part of the team if you're only 50 per cent of yourself when you go to work and that's the problem.
Franey said the LGBT gardaí have "come a long way" but there are still "a huge amount of people who are hiding every day".
The two men said the end goal is for their support network not to exist anymore because it is no longer needed.