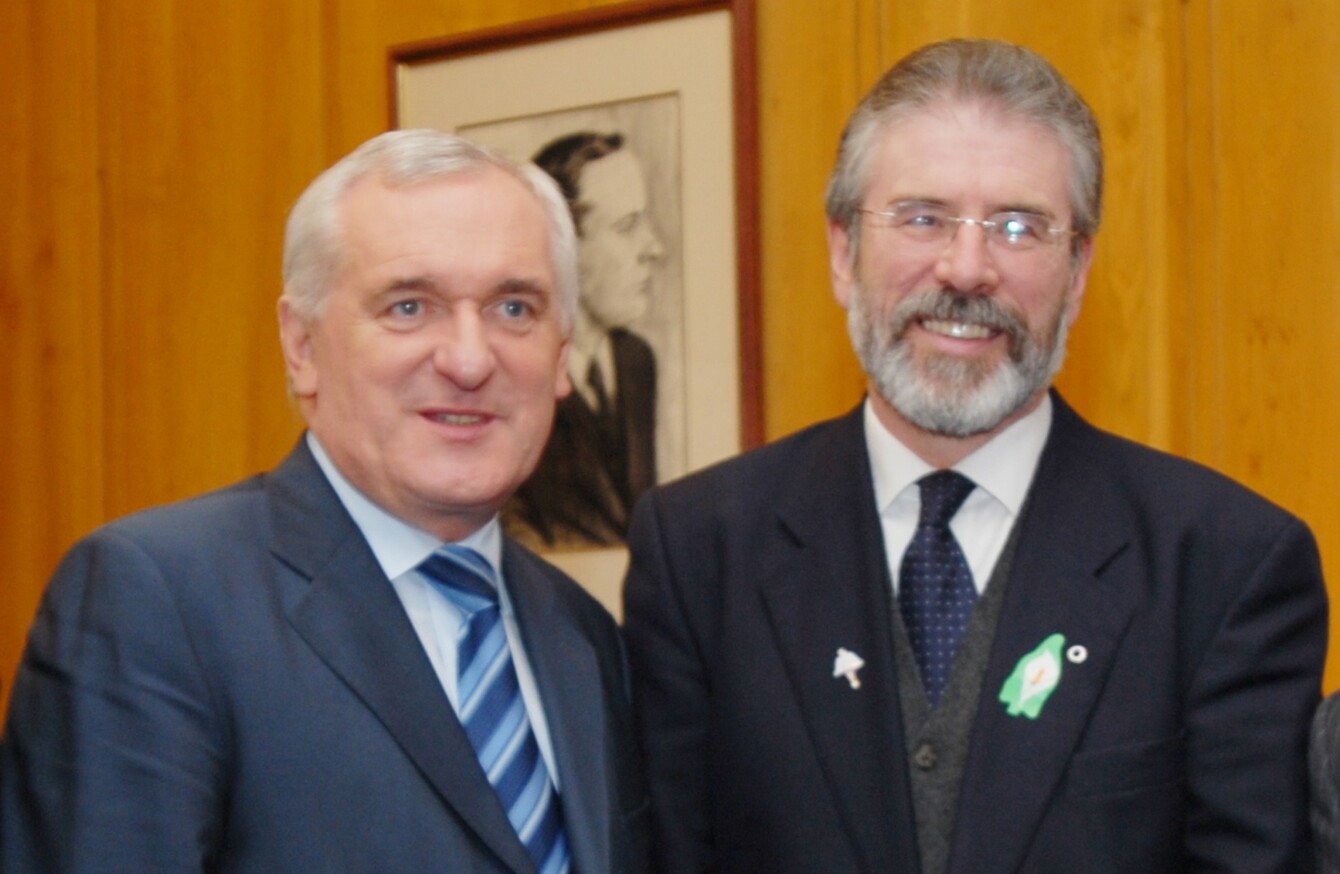 Image: RollingNews.ie
Image: RollingNews.ie
FORMER TAOISEACH BERTIE Ahern says he understands why Gerry Adams won't name the IRA commander he brought the family of Brian Stack to meet.
Stack died 18 months after was shot in the neck as he left a boxing match in Dublin in 1983. The Provisional IRA later claimed responsibility for shooting, but no one has ever been brought to justice.
Adams has repeatedly refused to name the man, saying that doing so would be in contravention of the Stormont House Agreement.
Speaking to reporters including Today FM's Gavan Reilly in Dublin today, Ahern said that he "understands" Adams' difficulty. Ahern added that Adams had cooperated with gardaí to the best of his knowledge.
"There are implications from breaching some of the things in the past.
"I warned about this years ago when I argued we should have a peace and truth commission. I floated that one but that kite fell flat."
Ahern said that there are many cases where full details may never be known and that he understands the position of those families affected.