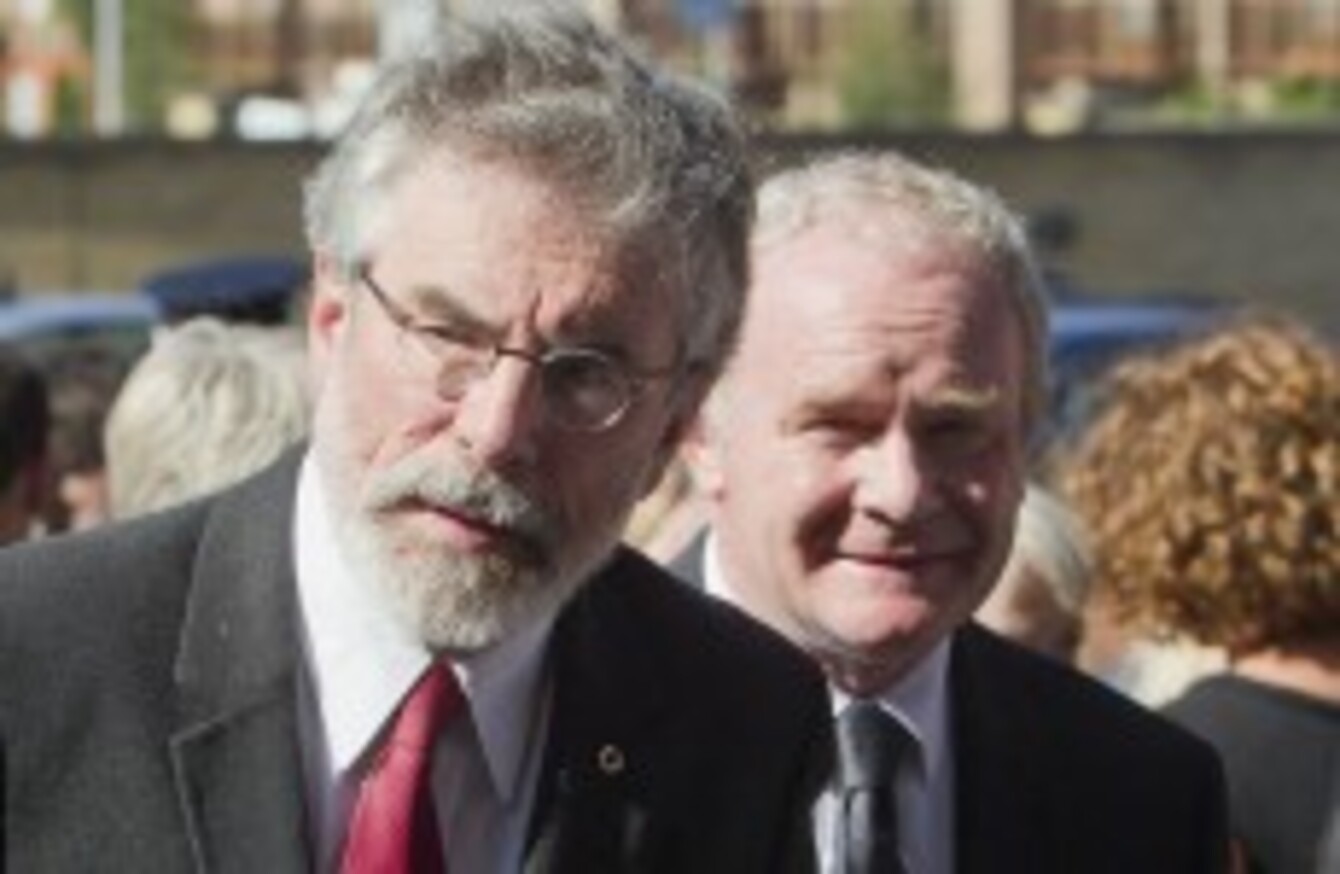 Gerry Adams and Martin McGuinness
Image: PA Archive/Press Association Images
Gerry Adams and Martin McGuinness
Image: PA Archive/Press Association Images
ALLEGATIONS THAT SINN Fein leader Gerry Adams ordered an IRA member to transport explosives to Great Britain in 1980 are "untrue", a spokesperson has said.
The allegations were made in an interview with the BBC by former IRA member Peter Rogers (69).
He claimed that Adams and Martin McGuinness ordered him to bring the explosives at a meeting. Rogers had said he feared he would be killed by the 'unstable' liquid explosives or caught by police.
A spokesperson for Sinn Féin said that "the allegations are untrue and Gerry has already publicly refuted them". McGuinness has also refuted the allegations.
Rogers spent time in prison after killing a garda in the early 1980s. He was released from prison under the Good Friday Agreement.
Adams denies ever being a member of the IRA. He has led Sinn Féin since 1983.