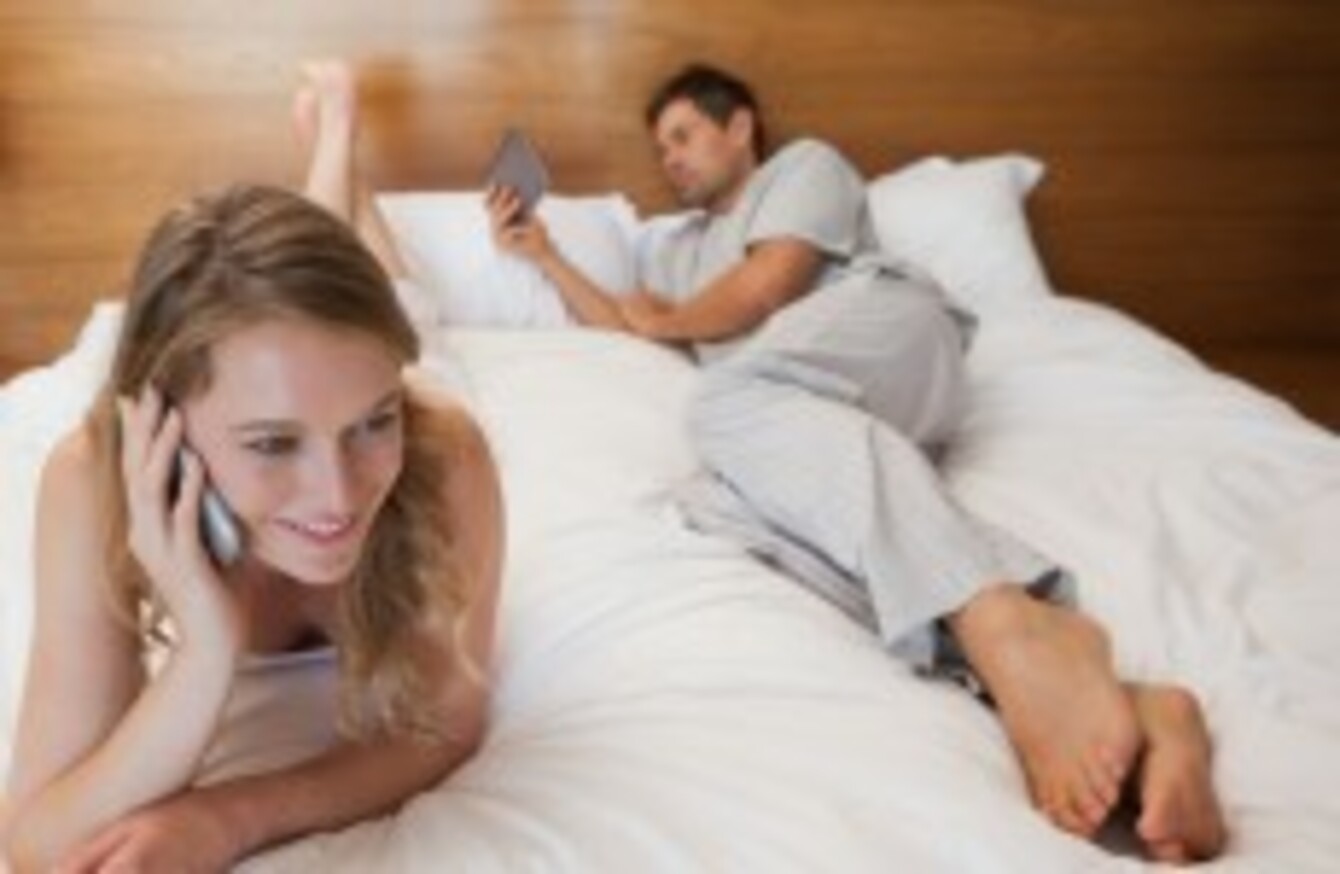 Image: Shutterstock/Wavebreak Premium
Image: Shutterstock/Wavebreak Premium
A STEADY DECREASE in the amount of sex a British heterosexual couple is likely to have each month could be due to a new found love – the internet.
Figures in a new book, Sex by Numbers, reveal that in 1990 couples had sex an average of five times a month.
This fell to four in 2000, and now stands at just three times a month in the latest survey.
The book's author, Prof David Spiegelhalter from Cambridge University, said there are huge variations within this average, but there is a decreasing trend, and said the researchers it was likely due to an increase in connectivity and busyness.
"We used to have a very big separation between our public lives and our private lives," he told BBC Radio 4′s Women's Hour, "Now they are so mixed up and integrated."
"People check their emails all the time.
You do not have this same sort of quiet empty time that there used to be.
Other results in the survey include men claiming they had an average of 14 sexual partners, compared to just seven reported by women, and people in Britain are likely to first have sex at age 16.