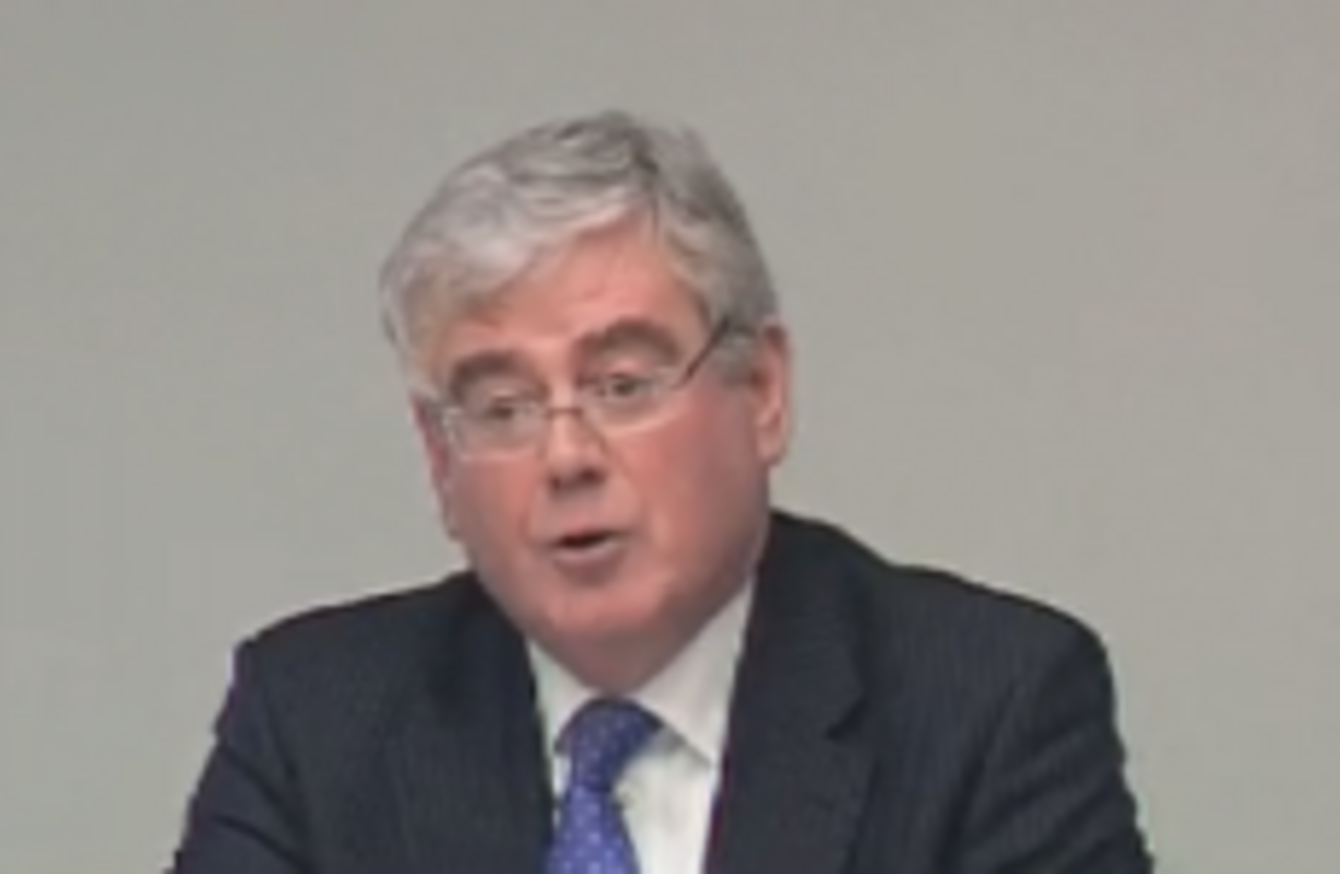 TÁNAISTE EAMON GILMORE has denied suggestions that Ireland is deliberately trying to negotiate its way out of requiring a referendum on the new European treaty.
Addressing a group of TDs, Senators and MEPs at an Oireachtas meeting this morning, the foreign minister said it was 'cynical' to suggest that Ireland was actively seeking to avoid what could be a contentious referendum on the latest deal.
"Such an approach would be seriously wrong-headed," the Tánaiste said, adding that Ireland's sole interest in the talks was ensuring a good deal for both Ireland and the EU as a whole.
"The only deal that the government will sign up to is one that is good for Ireland," Gilmore said, adding:
If we are advised that we must put it to the people to ratify, that is what we'll do.
The claims came after the latest draft of the treaty – which was circulated to members at the meeting, of the Oireachtas's EU Affairs committee – dropped the requirement for the 'debt brake' mechanism to be adopted at a constitutional level.
Instead, the draft reads that while the brake would be 'preferably' written into each country's constitution, it is not strictly required to be written into each one – meaning Ireland could adopt the idea through an Act of the Oireachtas and not by a referendum.
Sinn Féin rejected this suggestion, however, and insisted that the insert of the word of "preferably" could only have been inserted in order to circumvent the need for a public vote in Ireland, where the constitution can only be amended by a referendum.
TD Pádraig Mac Lochlainn said irrespective of how the deal was adopted, it was likely to require aggressive austerity budgets for years to come.
"As a Labour minister, you'll be signing up to right-wing measures that do not tally with … your party's principles and objectives," he challenged. "You will likely have to preside over further austerity budgets right into the end of your term."
Later, Gilmore acknowledged that the deal would not be enough, in isolation, to end the financial crisis in Ireland and Europe.
"We have always said that there must be a growth and jobs strategy, pursued within europe and by europe in order to get europe, including this country, out of the economic difficulties that it is in," the Tánaiste offered.