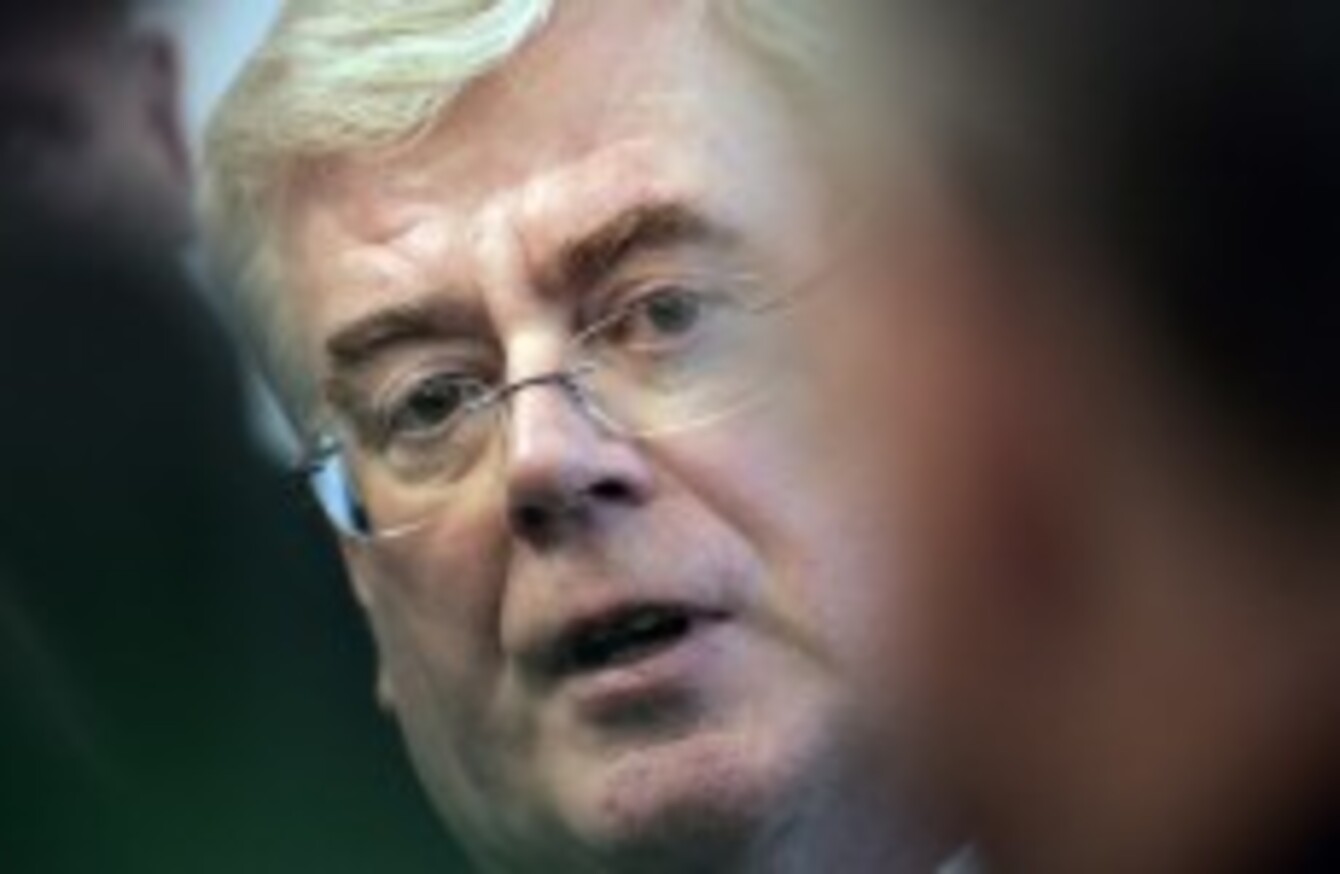 Image: Mark Stedman/Photocall Ireland
Image: Mark Stedman/Photocall Ireland
TÁNAISTE EAMON GILMORE has ruled out the prospect of having the government ask the EU-IMF Troika for extra time to meet its budget deficit targets – overruling a junior minister who earlier said a delay might be sought.
RTÉ News has broadcast footage of Gilmore, being interviewed for tonight's The Week in Politics, where the Tánaiste said he believed the public wanted an end to the series of austerity budgets aimed at bringing Ireland's deficit under 3 per cent of total economic output.
"We have to get the deficit down, and we have to deal with it," Gilmore said.
"I actually think that what people want to see – people want to see where is the end of this."
The Tánaiste bluntly added: "We need to get this over with."
The original bailout deal agreed with the Troika – which complemented a previous programme agreed with the European Commission, before Ireland entered the bailout – asked Ireland to get its deficit to under 3 per cent of GDP by 2014.
This was renegotiated to 2015 after the current government entered office. In advance of last year's general election, Labour had argued for the deadline to be extended to 2016.
Earlier today a junior minister from Gilmore's party had been reported as saying the government would broach the topic of extending the deadline, following the IMF's slight back-track and admission that austerity programmes hit economies harder than first thought.
Junior trade minister Joe Costello told today's Sunday Times that the government would seek clarification from the IMF as to whether it now believed trying to reach the 3 per cent mark by 2015 would be detrimental to Ireland's overall economic state.