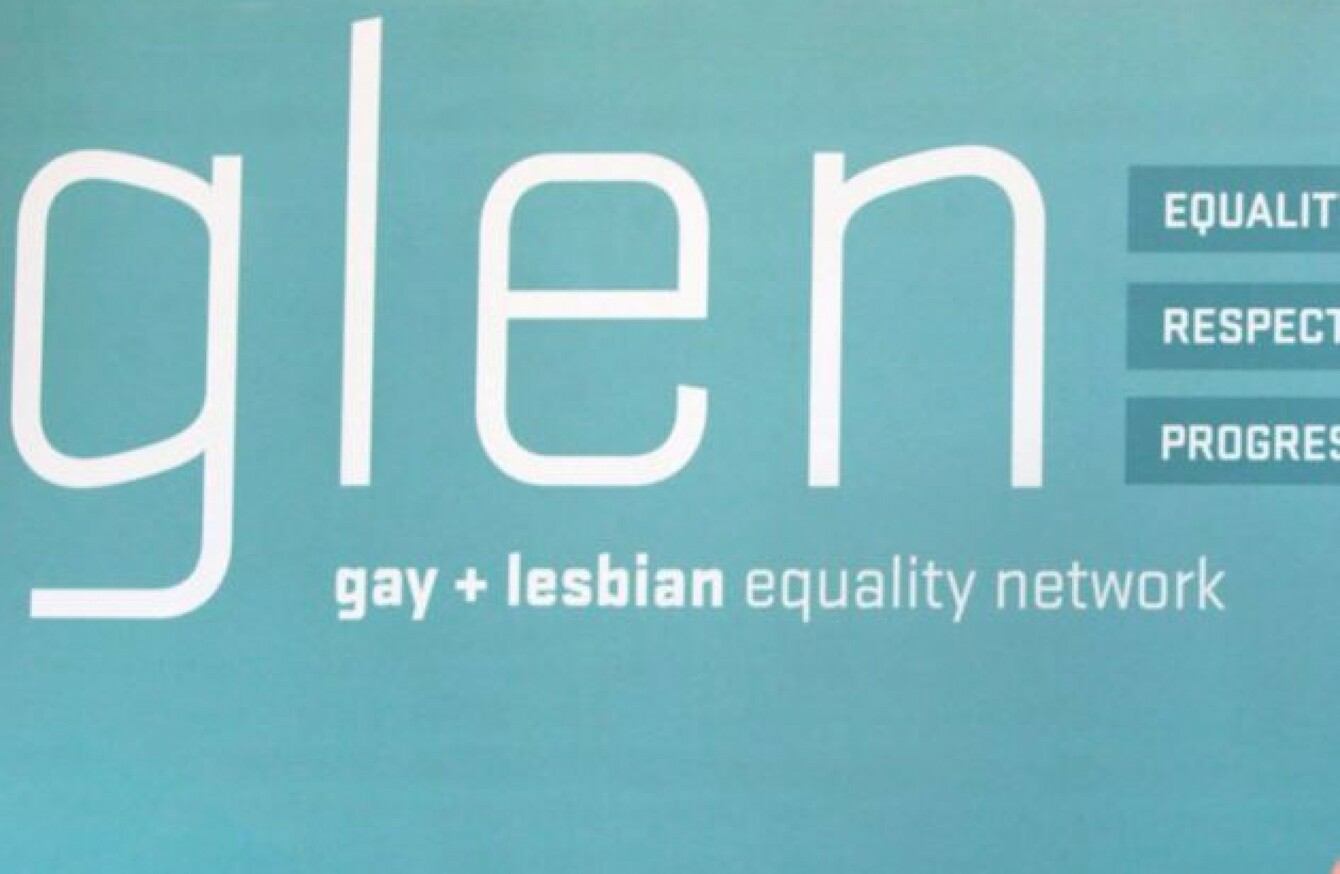 Image: Rollingnews.ie
Image: Rollingnews.ie
THE BOARD OF the Gay and Lesbian Equality Network (GLEN) has said that it is carrying out a comprehensive review of the organisation after it emerged that the group was under review from the Charities Regulator.
In a statement this afternoon, GLEN said that it had engaged the services of long-time not-for-profit consultant and worker Jillian van Turnhout to carry out the review.
The announcement comes following a tumultuous week for the charity, which saw the co-founder step down from the board of directors.
Kieran Rose resigned and revealed in a statement that GLEN had provided him with €11,500 worth of financial support during his bid to run for the Seanad during last year's election.
"Glen provided temporary supports to me during my campaign," Rose said.
These equated to €11,500 (approximately), which I repaid to Glen. At no point was there any reason on my part not to disclose this and any breach of regulations that may have occurred was completely inadvertent.
Before this, outgoing executive director Áine Duggan stated on Monday that there were transactions in excess of €60,000 at the charity that were not being reported in the management accounts.
The financial issues were first revealed by The Sunday Business Post on Sunday. The paper detailed, among the issues under review, the use of a company credit card for private purposes, poor budget management, the use of funds to support non-Glen-related political campaigns, and data protection issues.
Duggan became CEO of the charity in October 2016 and tendered her resignation a number of weeks ago.
Speaking to RTÉ's Morning Ireland on Monday, she explained that she discovered the financial irregularities "very early on", and that the organisation didn't have any qualified accounts preparing the books.
GLEN  had previously said on Sunday that it was "satisfied that all grants received have been used for the intended purpose and has no reason to suspect there has been any misappropriation of funds.
In its statement today, GLEN said that van Turnhout's initial work in the review would focus on advising the board on corporate governance and compliance issues.
She would advise the board going forward about future decisions at the charity and would engage with all concerned parties on the future direction of the organisation.
The charity said it has also separately engaged an independent financial consultant "to review the financial administration of the organisation".
Glen is an LGBT advocacy and lobby group. It was founded in 1988, and became a company limited by guarantee and a registered charity in 2005.