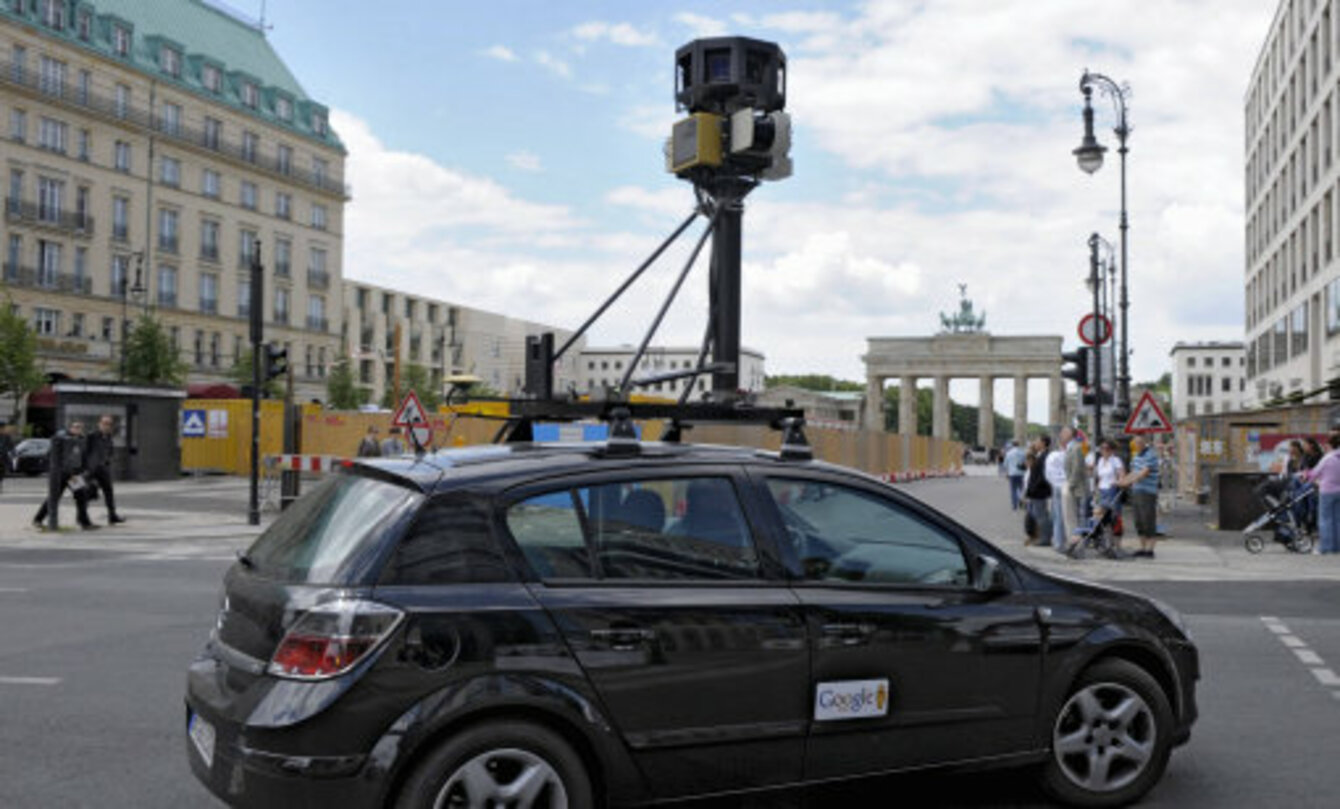 Google street mapping car drives in Berlin , Germany near Brandenburg gate.
Google street mapping car drives in Berlin , Germany near Brandenburg gate.
GERMANY HAS vowed to take a hard line on Google's Street View operation, following an overwhelmingly negative public reaction to the project.
Street View is a mapping system that provides internet users with panoramic views of various streets across the world. The project has seen Google teams traverse the globe in a mission to capture images.
The company has, however, provided special privacy options unique for German citizens – allowing people to object about pictures of their homes being published online before they appear.
Despite Google vowing to respect privacy requests submitted by people who are uncomfortable with their homes being photographed, the German government has warned that it will step in if its citizens feel the company is invading their privacy.
Although the project has come under fire in several European countries, surveillance is viewed with particular suspicion by many in Germany – a country that still bears the scars of the Nazi's Gestapo and East Germany's  Stasi secret police, whose brutal activities still exist in living memory.
Google has launched plans to allow users block pictures of their properties. In a statement, Google said:
Renters or owners can apply to have their building made unrecognisable before the pictures are published online.
Even a single objection from a household with multiple members will result in Google removing the image.
The proposal follows more than two years of negotiations and delays on the Street View project in Germany.
Criticism
Critics have been scornful of Google's choice to launch the pictures during the summer months, at a time when many Germans may be away on holidays. They suggest that a hotline be set up for those wanting to complain.
Others have applauded Google's attempts to provide accommodate objections, pointing out that users had the ability to opt out of having their houses shown for over a year by getting in touch via mail, email or fax.
However, some privacy experts just don't accept that Google is doing enough: Viktor Mayer-Schoenberger, an Austrian professor and the director of the Information and Innovation Policy Research Center at the National University of Singapore said:
I think their concern is justified because there is simply no historical precedent for making this many images available and of providing the world with this much transparency.
Images of Germany's 20 largest cities, including Berlin, Hamburg, Munich, Cologne and Bonn, will be available by the end of this year.