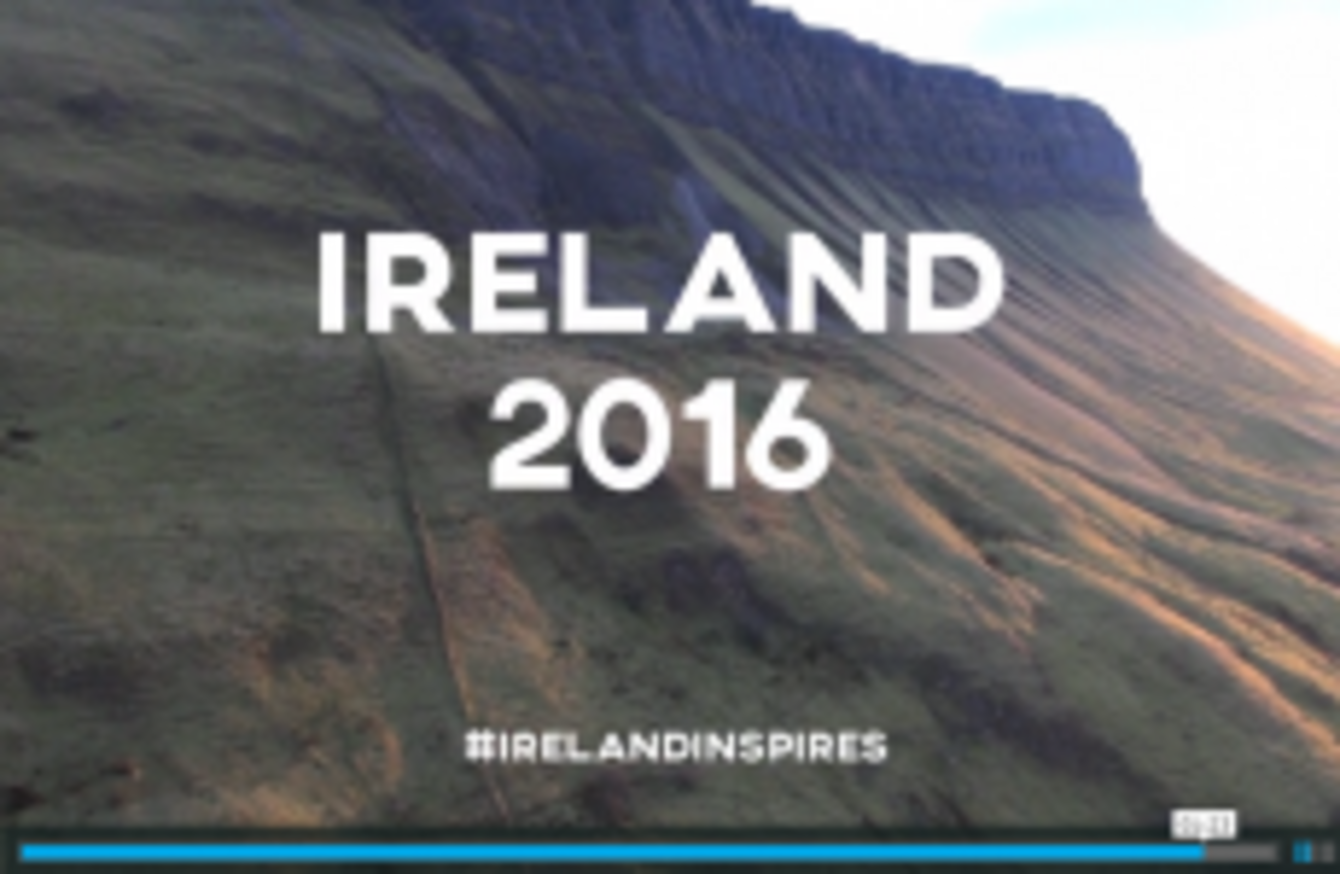 Image: Ireland 2016
Image: Ireland 2016
Updated 7.51am
AHEAD OF THE centenary of 1916, Ireland 2016 has released a video that makes no mention of the Easter Rising or the signatories of the Proclamation.
The video – entitled Ireland Inspires 2016 – runs to just under a minute and a half and was released on Wednesday to coincide with the launch of the 2016 centenary programme at the GPO.
The opening shot of the video lingers on an image of the burnt out GPO alongside the Proclamation – before quickly moving through images of Ireland throughout history and into the present day.

Source: Ireland 2016/Vimeo
The reaction to it online has not been good.
Criticism leveled at the ad compared it to previous promotions for tourism initiative 'The Gathering'.
Google Translate
This follows criticism of the government's perceived lack of commitment to the 1916 commemoration by using an online translating tool for the Irish on its website.
According to news website, Tuairisc.ie, the 1916 Proclamation which appeared on ireland.ie last night was "google translated".
However, the Department of Arts, Heritage and the Gaeltacht has told TheJournal.ie that the matter has been resolved.
It admitted that sections of "holding text" were used  while translation was being carried out and that these were "published in error" on the live site.
"This matter has been addressed and the correct Irish language translation has gone live on the website," a spokesperson said.
On Tuairisc.ie, Seán Tadhg Ó Gairbhí reports that the original text was full of grammatical mistakes and inaccurate language.
Conradh na Gaeilge accused the government of being lazy in its work.
"Without a doubt mistakes like these would not be accepted from the Government in English," it said in a statement today. "The Irish language and Gaeltacht community should not have to accept them in Irish."
The group also challenged the "lack of projects which show the commitment that the leaders of the 1916 Rising had for the Irish language".
President Cóilín Ó Cearbhaill said that no initiative to strengthen the Irish language in the community has been included in the programme for 2016.
"The Government's attitude towards the use of the Irish language in official life in the state is indicated by the name given to the commemoration 'Ireland 2016' instead of 'Éire 2016' and through the website for the commemoration that is insulting, unprofessional and lowers the status of the Irish language yet again."
Conradh na Gaeilge has asked the Minister with responsibility, Heather Humphreys, to meet with its members to ensure the official programme "gives proper recognition to the Irish language and that it recognises the central role that the Irish language had in the vision of the 1916 leaders".
Last night, Junior Minister Aodhán Ó Ríordáin apologised for the error, stating it was a mistake by the developer. 
First published 18.49