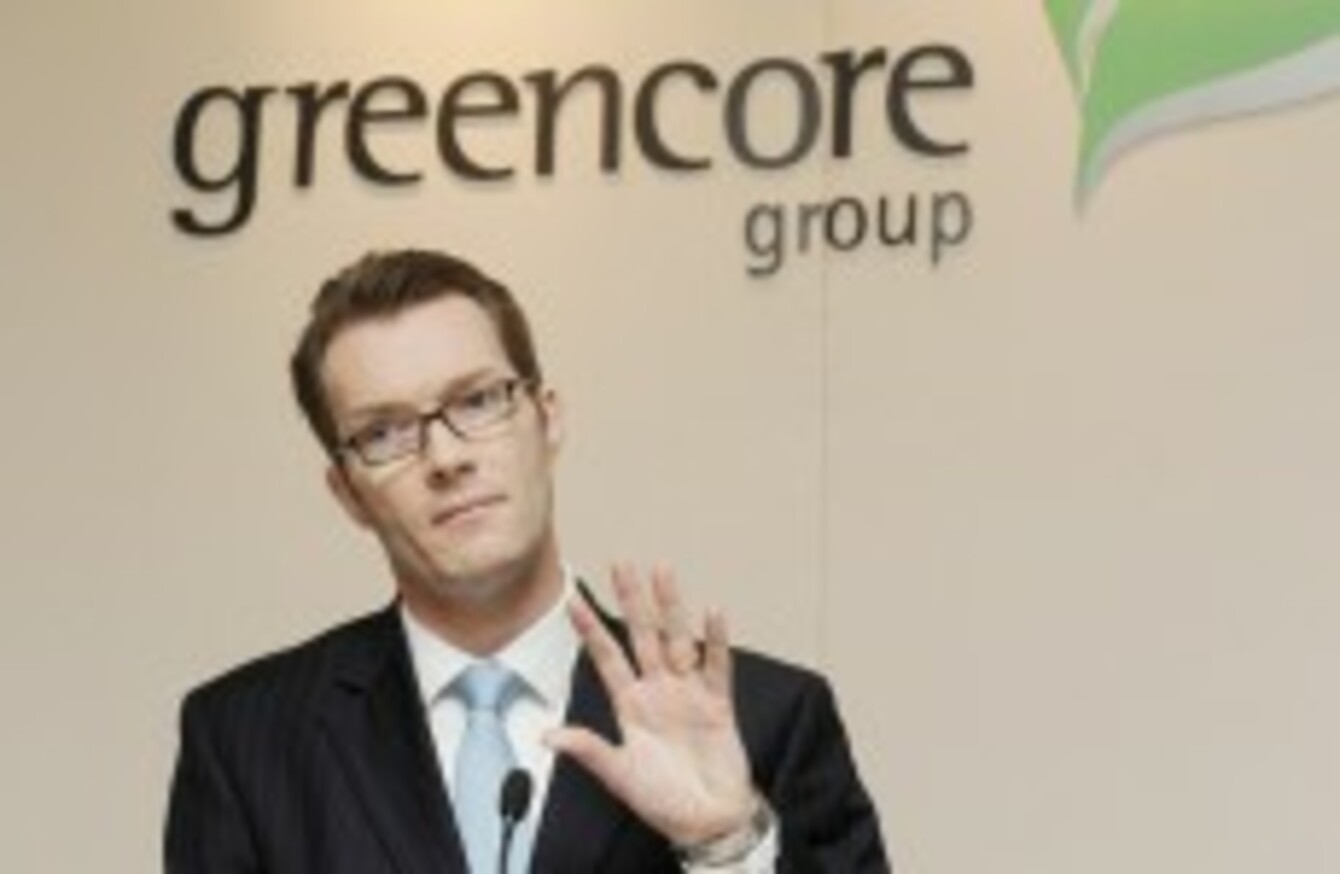 Greencore chief executive Patrick Coveney
Image: Laura Hutton/Photocall Ireland
Greencore chief executive Patrick Coveney
Image: Laura Hutton/Photocall Ireland
THE WORLD'S BIGGEST sandwich maker wants to become a "billion-dollar business" in the US as it unveiled plans to build a new factory on the country's west coast.
Dublin-headquartered Greencore, which was set up in 1991 when the Irish government floated its state-owned sugar business, today announced it turned over £1.27 billion (€1.6 billion) in the year to late September.
The figure was up 6.4% on last year's total and the company's operating profit also increased 11.4% to £82.9 million (€104.5 million) despite the ongoing fallout from last year's horse-meat scandal.
The company owns 44% of the sandwich market in the UK and supplies to chains including Tesco and Marks & Spencer, but it is in the US where the firm is stepping up its expansion plans.
Greencore today announced it was setting up its first facility on the country's west coast to add to factories it already runs from Florida, to Salt Lake City and Minneapolis.
The factory will be in Seattle where the head office for one of its two major US sandwich customers, Starbucks, is also based.
A billion-dollar business to be had
Greencore chief executive Patrick Coveney, the brother of Agriculture Minister Simon Coveney, said the company was "in the race to have a billion-dollar business within a couple of years" in the US.
We are in the middle of a very rapid scaling of our business, in terms of big projects happening currently," he said.
But Coveney added there were risks in either expanding too fast or going too slowly and missing opportunities in the fast-growing "food-to-go" market.
Between 2013 and 2014 it said the total sandwich market in the UK grew about 10% and the food-to-go market grew 5%, compared the turnover for other food products like groceries which shrank 1.3% across the board.
Greencore also makes Weight Watchers meals, sandwiches and sauces under license in the UK, and it ships food to a number of convenience-store chains including 7-Eleven in the US.
The 2013 horse-meat scandal
Last year its reputation took a hit after a test showed traces of horse meat in one of the prepared beef meals it was making for UK supermarket chain Asda.
Further tests on the same batch produced negative results, while an audit of its beef supplier, Irish firm ABP Food Group, also showed there was no contamination in its food chain.
In 2009 Greencore sold its remaining interest in sugar business SugarPartners to joint venture partner Nordzucker, paving the way for the German firm to take ownership of brands which include the Siúcra label.
Originally published at 10.07am