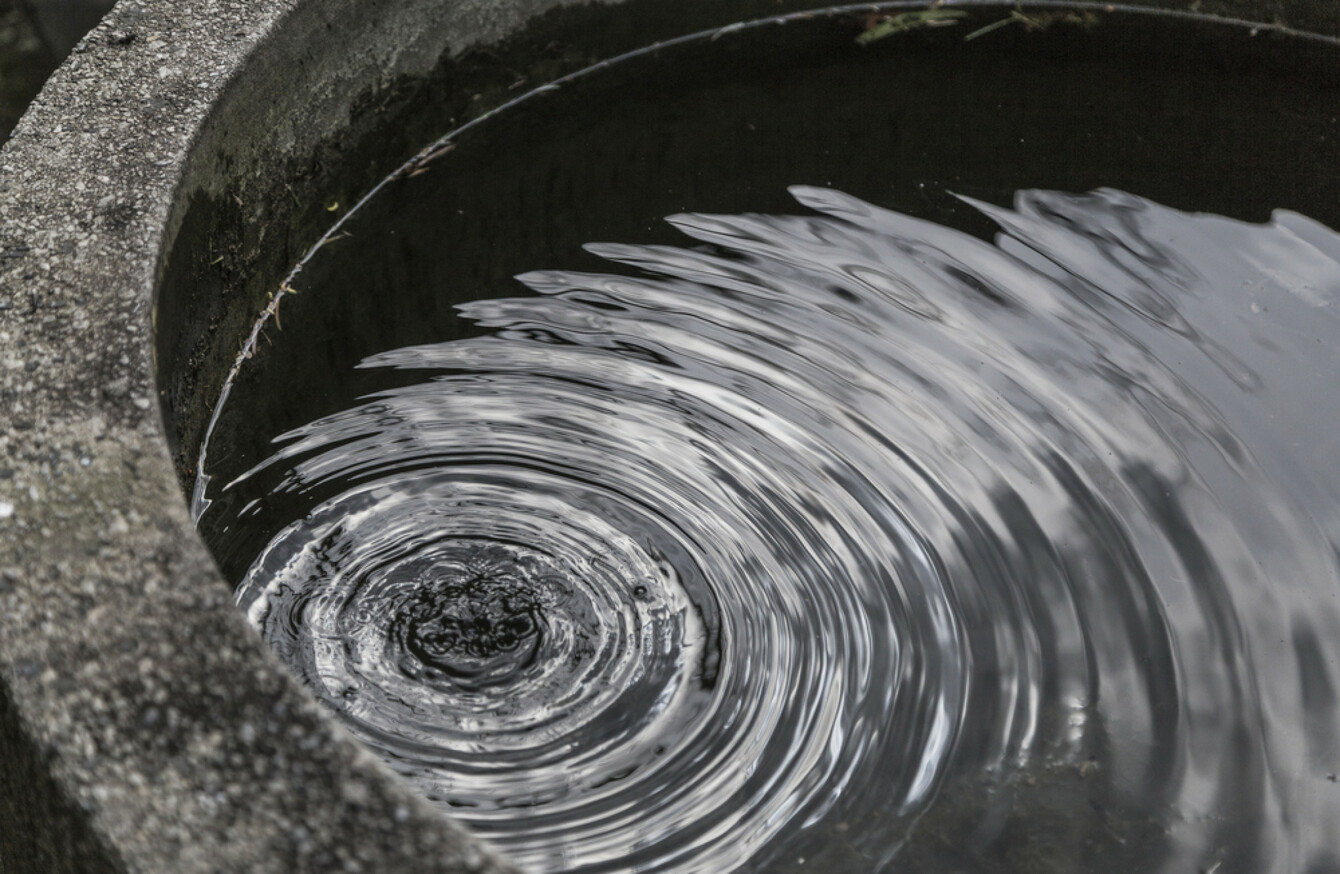 Image: Shutterstock/Claudia Knopf
Image: Shutterstock/Claudia Knopf
GROUP WATER SCHEMES will have to register for a licence in order to extract water.
Earlier this week, Cabinet approved the introduction of Water Environment (Abstractions) Bill for early next year.
The EU's Water Framework Directive requires Ireland to have a system to register and control the abstraction of water.
Currently, Ireland doesn't do this and as a result the European Commission has commenced infringement proceedings against Ireland for its failure to introduce a system.
The commission has said it will escalate infringement proceedings if action is not taken.
As a response, Housing Minister Eoghan Murphy is proposing a three-tiered registration and licensing system for the abstraction of water, with the Environmental Protection Agency (EPA) responsible for establishing and maintaining a database of registrations and for licensing.
Registering with the EPA 
The new scheme will result in those in private group water schemes having to register with the EPA for a licence to operate.
It is intended that a licence fee or charge will apply. It's understood the administrative fee for licence applications will be similar to that currently required for Integrated Pollution Prevention and Control (IPPC) and waste licences which are already issued by the EPA.
A recent EPA report shows that 20% of the population gets it drinking water by private supplies – mainly through group water schemes, or wells operated by the owners.
It's understood that under the new tiered scheme, those with their own private supply of water- such as those that have their own well – will not be impacted.
Those with domestic wells and farms will be classed as the lowest level of water abstractors and will need to abide by a set of general binding rules.
However, as the volumes of water increase, registration will be required. Abstracting very large quantities of water, which is done by group water schemes, will require a licence from the EPA.
Murphy said it is imperative work commences on legislation as soon as possible as the only legislation that currently deals with the abstraction of water dates from 1942.
We have no power to prevent potentially damaging large-scale private abstractions of water, a large gap in our environmental legislation, he said.
How many licences will be required is yet to be determined. It's understood that when a national picture has built up, the EPA will be in a better position to ascertain when a registration or licence is due for renewal to assess particular water pressures and attach conditions or refuse registration or licensing if necessary.
There is also another reason why the new legislation is needed.
Water shortage in Dublin
Irish Water is proposing to abstract water from the Shannon to service the greater Dublin area in the near future. The current legislative regime does not comply with the EU's Water Framework Directive and "is not robust enough to adequately assess the impact such an abstraction could have" according to a government memo.
Were Irish Water to attempt to abstract under the current regime, it would be open to serious legislative challenge and any such challenge could hold up the eastern and midlands water supply project for a considerable time.
The outcome could be that Dublin could have insufficient water for its needs.
It is therefore crucial that we modernise our abstraction legislation and introduce a registration and control system to meet our requirements under the Water Framework Directive in advance of the commencement of work on the project in order to ensure appropriate oversight.
Murphy is proposing to return with Heads of a Bill in the first quarter of 2018 and would hope to see the Bill enacted by the end of 2018.