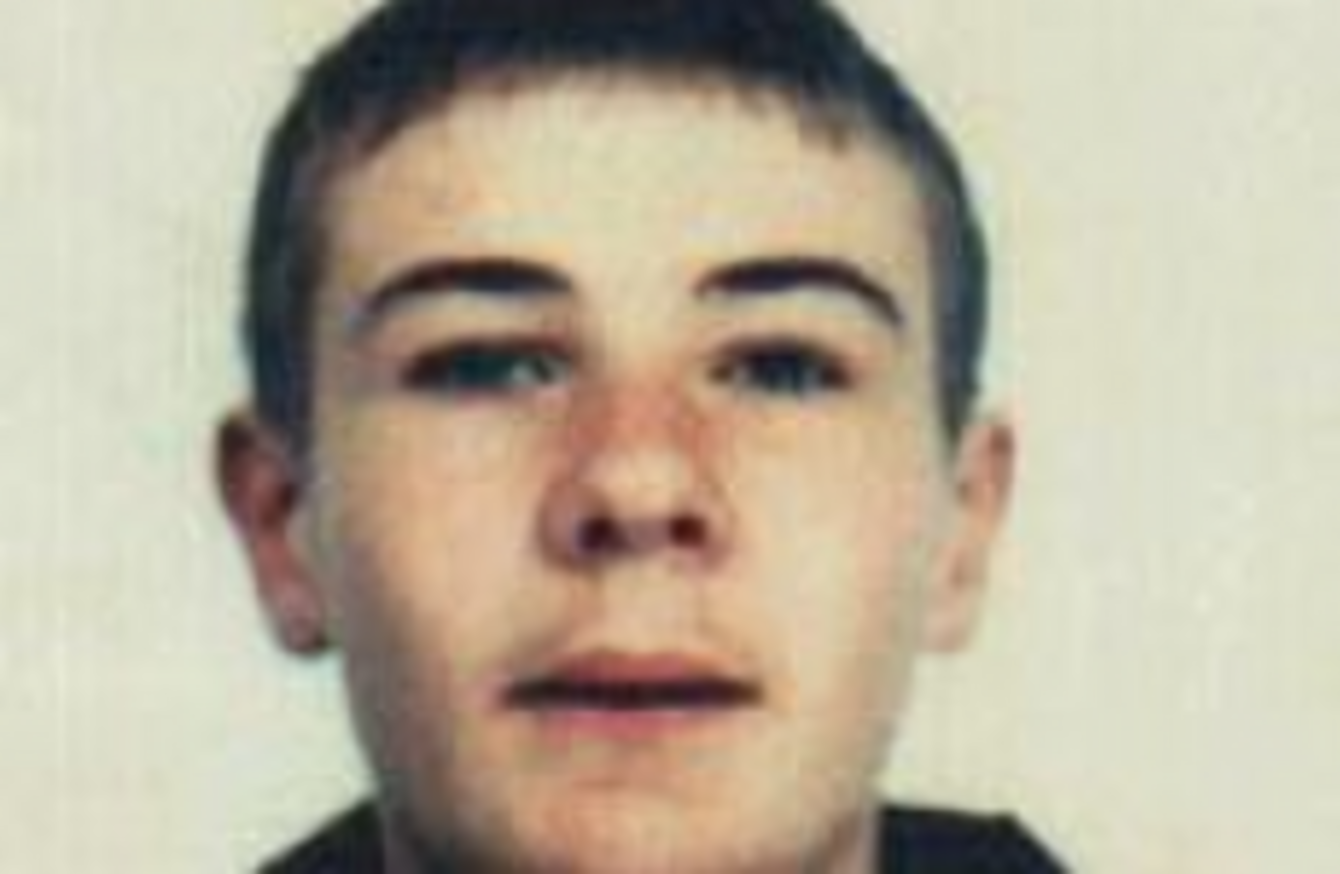 Image: Garda Press Office
Image: Garda Press Office
AN APPEAL FOR information about the disappearance of a young man in Limerick 15 years ago will be made on Crimecall tonight.
Aengus 'Gussie' Shanahan was last seen on 11 February 2000 when he was enjoying a night out with friends.
The Dell worker left a pub on St Joseph Street at 10.28pm, crossed the road and was last spotted walking down Schoolhouse Lane. He was never seen again.
Gussie lived at home with his family off the Ennis Road in Limerick. He was described as a sociable, outgoing 20 year old who had his whole life ahead of him.
His elderly parents, Bob and Nancy Shanahan, remain haunted by the thought of their child lying in an unmarked grave.
Since their son went missing, Nancy has suffered a stroke and Bob took early retirement to care for his wife. They will both appear on the programme tonight to discuss the disappearance.
***
The show will also feature appeals in three murder cases.
Geraldine Noonan, mother of deceased man Mark Noonan, will recall the night her 23-year-old son and his friend Glenn Murphy (20) were shot dead on the forecourt of a Tesco petrol station.
The pair were at the property in Clearwater, Finglas on 23 November at 11.42pm when they were killed.
Murphy's sister, Danielle, will appeal for anybody with information to come forward.
"Anybody out there, that knows anything at all. They need to look at their kids and see if (it was) their kids, if it was one of their own. Any little bit of information, anything at all."
Geraldine Noonan adds, "Glen was always with Mark. Mark was like his little father figure, always watched out for Glen. They were just everywhere together; they were like brothers the two of them.
Live will never, ever be the same again for me or for my family. They took everything away from us. Just the whole family is just destroyed. Just the both of them, we just miss so much.
In a separate case, gardaí will appeal for information about the murder of Noel Deans in Coolock in January 2010. The 27 year old was shot a number of times at the cul-de-sac on Ferrycarrig Road next to the Grotto of Our Lady as he made his way to visit his partner and their son.
***
Crimecall will also try to help solve an aggravated burglary offence that happened in Tipperary last month.
An elderly man was set upon in his home near Moyne on Wednesday, 3 December at about 5.45pm.
The farmer, who is in his 80s, was just settling in for the night when two men pushed through the door. One of the intruders was armed with a lump hammer and both had their faces covered.
They threatened him and looked for cash.
A neighbour passing by noticed a car that he didn't recognise parked outside the house. He decided to telephone the victim to make sure everything was alright. When there was no answer from either the mobile phone or home telephone, he decided to go back and check on him.
By the time he returned, the car was taking off in the direction of Moyne village. However, he was able to take note of the registration number.
When he arrived to the man's house, he found him in a distressed and traumatised state. He then raised the alarm with the gardaí.