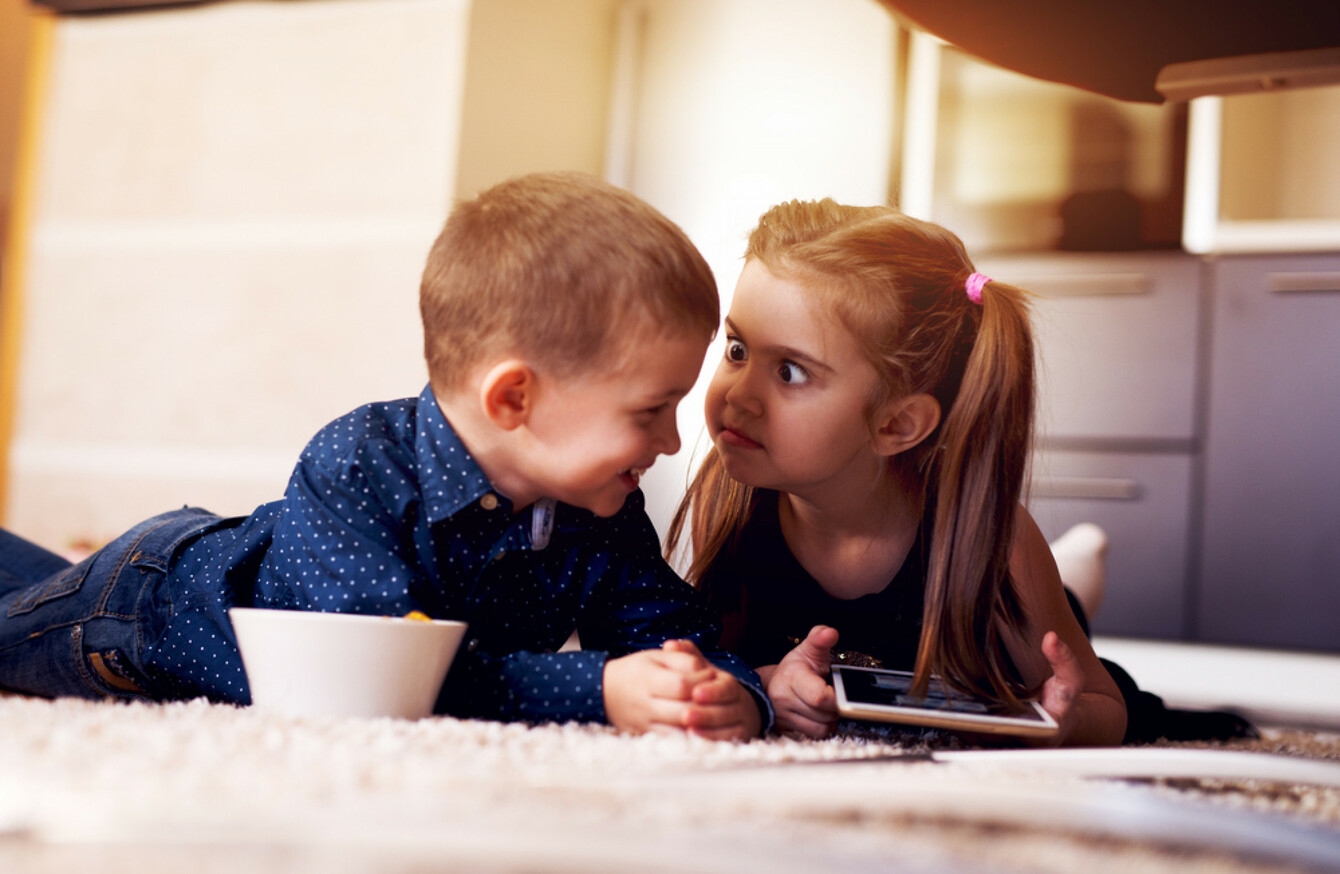 Image: Shutterstock/Dusan Petkovic
Image: Shutterstock/Dusan Petkovic
I DID NOT enjoy parenting small babies.
I love being a mother, and I wouldn't swap my sons even if you offered me an exchange of small humans who sleep all night and eat broccoli and know how to do manicures. I love that they are five and six and have proper, hilarious conversations. I adore that our family dinner table is filled with farts and tall tales from the schoolyard. But I was not cut out for the early days of babyhood.
When my first son was born, I couldn't relax. For the first year of his life I felt an almost constant fizzing of adrenaline, which I now recognise as fight or flight syndrome. It felt like being in a war zone every single day. That's not down to him. He was brilliant – I was the one who was stressed beyond my wildest dreams.
My second son was very sick when he was born and spent a good deal of time in hospital before he came home. I was like the walking wounded, up all night milking myself with a hospital-grade breast pump so that we could measure my output and scale according to his needs. It was not a 'relaxing' situation. Or a particularly enjoyable one.
It makes sense, then, that I love where we are right now.
I get a thrill that the kids are old enough to pour themselves a bowl of cereal in the morning, turn on the telly and amuse themselves for an hour without me worrying that one of them is going to die because I am not sitting right beside them (but ideally touching them).
My body is hedging its bets
And then, hormones strike. Every so often I get this weird, deep, physical ache for a baby. It actually jolts me when it happens. It's like the most intense craving you'll ever feel, all of a sudden, and then it's gone, leaving a raw, empty feeling behind.
My mind knows I don't want one. My house definitely doesn't want one – it is still traumatised by the years of baby-led weaning it endured. My body, on the other hand, is counting its last vestige of eggs and hedging its bets. It's as if it is trying to torment me or trick me into getting pregnant again.
"Just one more gorgeous, delicious-smelling baby," my ovaries coo. "Think about the boys! Wouldn't they love a little brother or sister to mind? It would be the making of them," my womb assures me.
I know – I KNOW, OKAY – that a third child would not be the making of them. I do not want a new baby. Yet when I turn on the television or open a magazine, every ad seems to scream at me, "Oh look at you! You only have about ten eggs left and then you'll be headed straight for the menopause. Better squeeze one in before you're too late and TOO OLD."
My shop is closed for business
Is this biological urge to have more babies happening because my eggs are running out? Or because my kids are becoming more independent and I secretly want another person to mind?
It's confusing, and a little disturbing to be having these feelings when I am officially done with baby making. My shop is closed for business and will not be growing any more children, thank you very much. And yet, the supercharged cuteness of brand new babies has been getting to me recently. All they do is lie there and sleep when they're born, right? It's not THAT hard. All my friends say that the third child is the charm. See? There go the hormones again. Roaring and shouting about how gorgeous and magnificent new life is.
Just in case you wondered, I am highly aware of how lucky I am to have this worry at all, with two happy kids already. The cheek of me, to be complaining about this! The crux of the issue is that I'm nearing the end of possibly ever being able to have kids, and once the final egg performs its last hurrah, then it's over. The curtain will come down.
I think my torment comes from the notion that I am winding down my baby-making abilities, and it's hard saying goodbye. It's not a sad goodbye though, more a melancholic farewell. Luckily for me, it's also a goodbye that comes with rambunctious applause for my two gorgeous boys, and all the life enhancements (and destruction) they bring.
Want to win a cosy city centre break at Dublin's Radisson Blu Royal Hotel? Enter here – and don't forget to like us on Facebook and Twitter too!