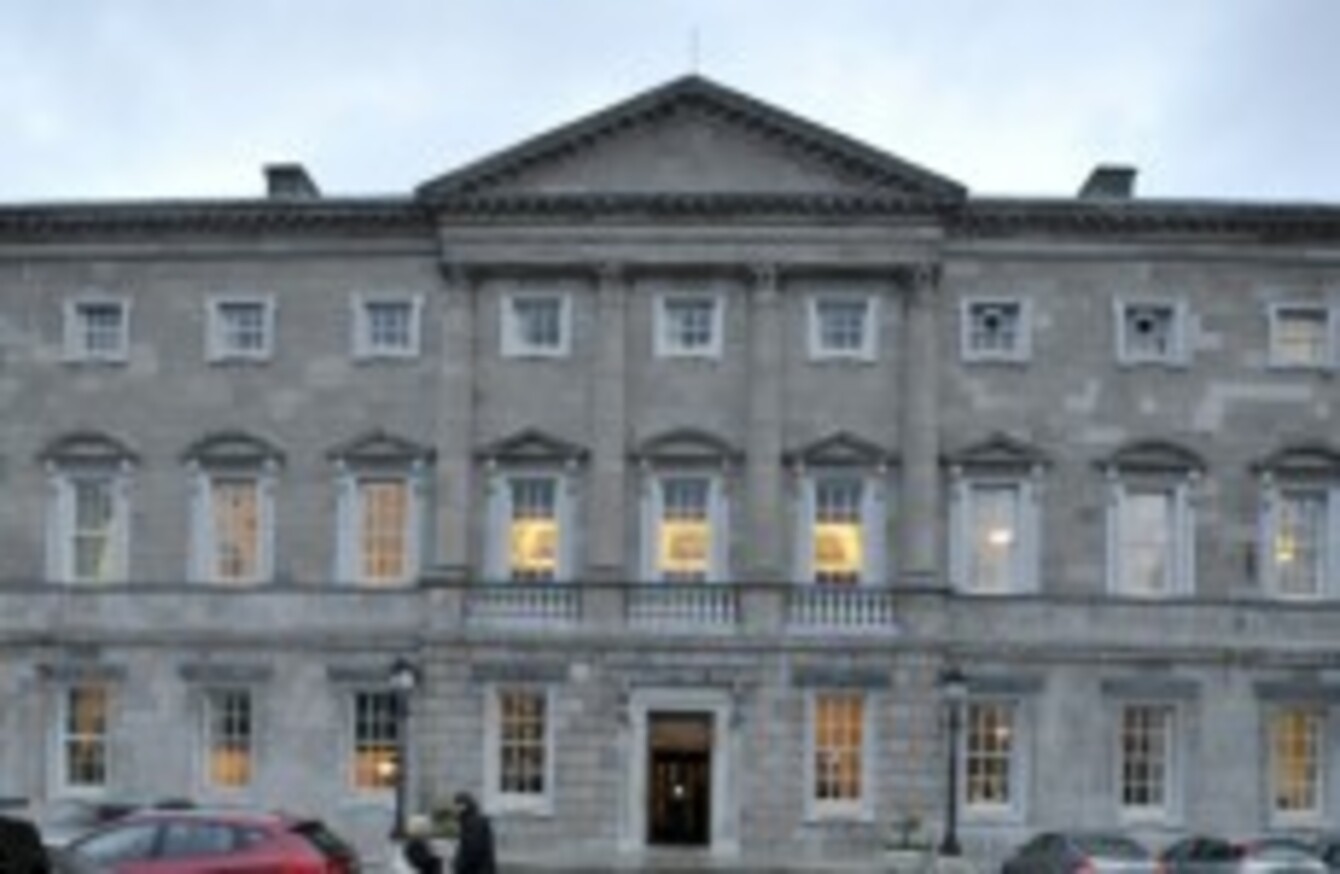 Image: Sasko Lazarov/Photocall Ireland
Image: Sasko Lazarov/Photocall Ireland
Update, 10.56
YOU MIGHT SOMETIMES WONDER why you can access details showing how much a TD or Senator has claimed in expenses, but not exactly what they're spending those expenses on.
In February we put together lists of what each of Ireland's 167 TDs and 60 Senators had been given through the Oireachtas expenses mechanism for 2011.
While only 111 of those 167 TDs (we included both Brian Lenihan and Patrick Nulty) opt to vouch for their expenses – opening themselves up to an occasional audit in exchange for a larger payment each month – we wondered whether it was possible to examine exactly what each TD had spent their money on.
The Oireachtas expenses regime offers a strictly limited, but wide-ranging, list outlining exactly what a member can use their allowances for, and while it does publish how much each member gets, there is no breakdown on what exactly it's spent on.
So given that the Oireachtas don't publish lists of precisely what each member spends their money on, we thought we would try to find out. In late February we picked one TD at random, who is listed as accepting 'vouched' expenses.
We got a postal order (yes, you either need a cheque or postal order) for €15, and sent in a Freedom of Information request to the Houses of the Oireachtas, asking for copies of the receipts that the TD submitted for their receipts each year.
Last week we got our response back. We were told we could not have the receipts… because no such records exist.
This is why
It turns out that expenses money is paid up-front to members each month, rather than having the member collect expenses and then seek reimbursement afterwards.
It makes sense, therefore, that they're officially referred to as an "allowance" and not as expenses – because unlike expenses, where you spend first and get paid later, an allowance is given whether you need it or not (though members are expected to return any cash they don't spend).
And while members are required to keep receipts for their spending (assuming, of course, that they opt to vouch for their expenses – 55 of our current TDs, including the Taoiseach, don't bother), they don't have to hand them over every month.
In fact, only 10 per cent of members will be asked for their receipts in any one year – regulations introduced in March 2010, after the John O'Donoghue expenses scandal, require that a tenth of the members who vouch for their expenses be audited every year.
It is only when a member is audited that they are asked to present their receipts. In the 2010 audit (pdf), published around a year ago, auditors Mazars picked 11 members at random from the 110 who vouched for their expenses – that's less than half of the 222 members there were at the time.
10 of the 11 politicians were fully able to vouch for their expenses, but in one case a member – former Green leader and junior minister Trevor Sargent – had claimed €67 for expenses incurred outside the March-December period for which the regime was in place.
#Open journalism No news is bad news Support The Journal

Your contributions will help us continue to deliver the stories that are important to you

Support us now
Sargent repaid a further €563 because the member could not provide a copy of a newspaper advertisement he had placed with the money (though he was able to provide a receipt for it).
Even then, however, the Mazars report does not include any details of what exactly a TD or Senator spent their allowance on. Once Mazars gets the receipts and examines them, it gives them back to the members. The receipts are never published or even itemised.
So, if you should wonder in the future why we (or, indeed, anyone else) don't report on what exactly a TD or Senator spent their expenses or allowances on, here is your answer: we can't tell you, because most of them are never asked to hand them over.
~
Author's addendum: As it so happens the Irish Times has this morning published a piece by Carl O'Brien and Martin Wall, outlining how a number of ministers have spent their 'secretarial allowance'. This is a separate expenses regime to the one mentioned above – more details can be found in this parliamentary question from 2009. The regime is governed in an entirely separate way to the Public Representation Allowance discussed above.