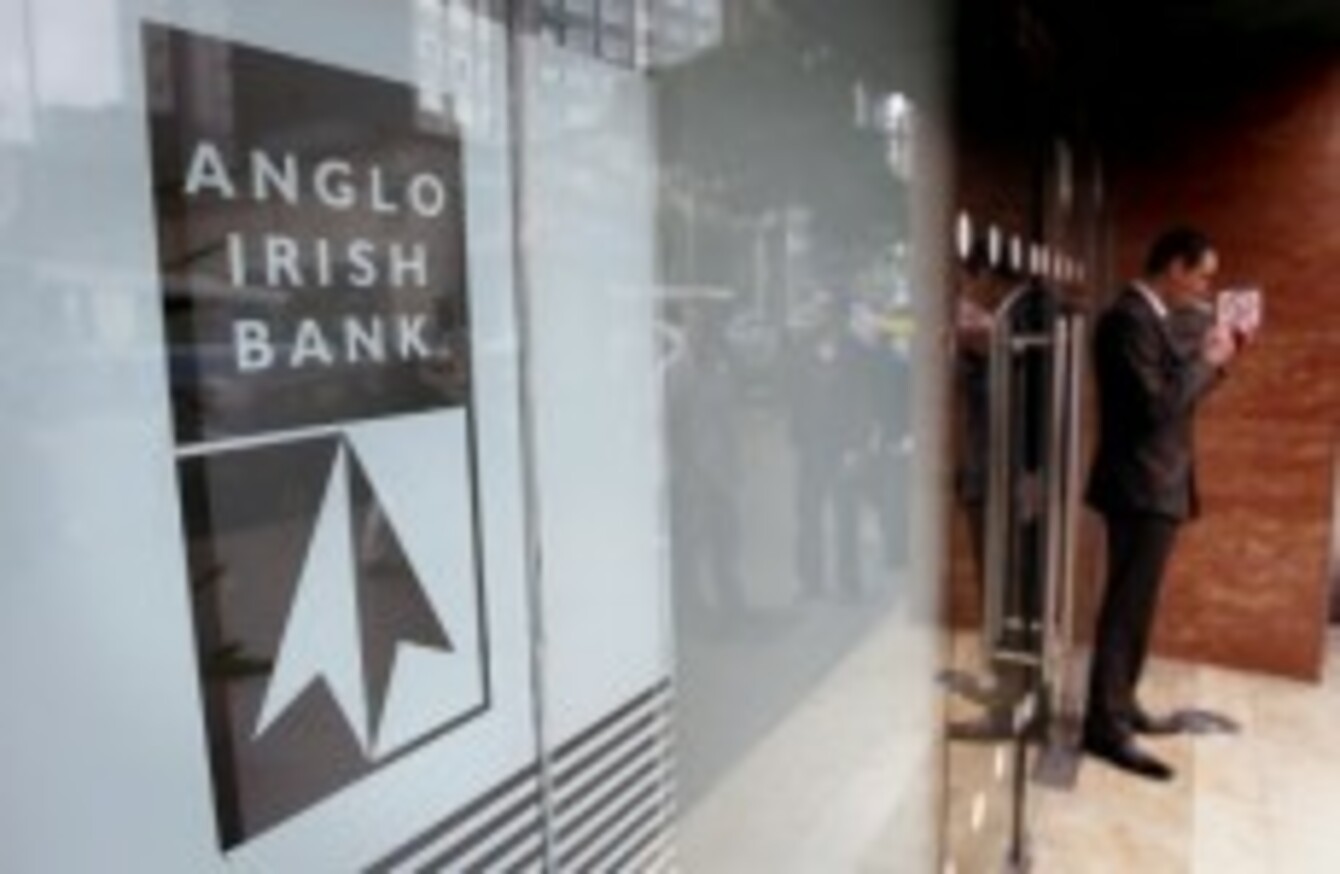 Image: AP Photo/Peter Morrison
Image: AP Photo/Peter Morrison
THE HIGH COURT HAS GIVEN the Minister for Finance and the National Treasury Management Agency the green light for auctioning the deposits and assets at Anglo Irish Bank and Irish Nationwide Building Society (INBS).
The court also approved the NTMA could begin implementing the banks' restructuring as outlined in a plan submitted to the European Commission last month.
The restructuring is in accordance with the EU/IMF bailout agreement.
The NTMA said that the court orders were granted under the new Credit Institutions (Stabilisation) Act 2010.
It also said that deposits in Anglo and INBS remain fully secure and all transfers will take place under the same terms and conditions currently attached to those deposits. Depositors will be able to access their funds during and after the auction.
INBS mortgages will not be affected by the court order, according to the Department of Finance.
The Department said that the "continued and on-going existence of Anglo and INBS has been a factor in the destabilisation of the Irish banking system in recent years" and the state must take action to resolve the future of both so as to "help restore the Irish financial sector".
The judge's order overrides the possibility of the auction being considered a cessation of business with relation to bonds, according to RTÉ.
The NTMA will immediately invite interested parties to participate in the auction.