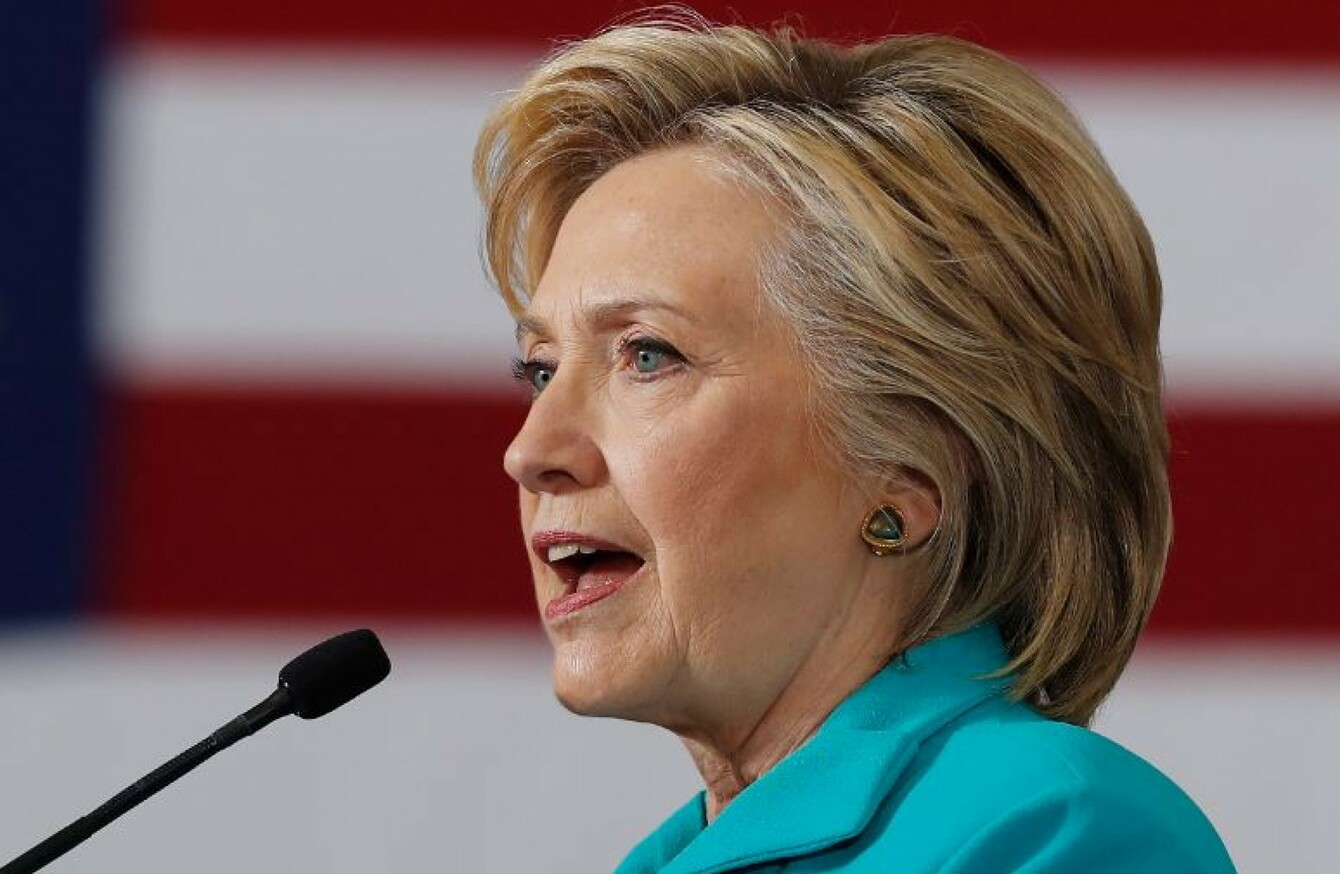 Clinton in Nevada
Image: Carolyn Kaster/AP/Press Association Images
Clinton in Nevada
Image: Carolyn Kaster/AP/Press Association Images
HILLARY CLINTON HAS criticised Nigel Farage, after the pro-Brexit MEP spoke at a Donald Trump rally.
Clinton accused the former Ukip leader of having "stoked anti-immigrant sentiments" in the UK.
Speaking at a rally in Nevada, the Democratic US presidential nominee said: "One of Britain's most prominent right-wing leaders, a man named Nigel Farage, who stoked anti-immigrant sentiments to win the referendum to have Britain leave the European Union, campaigned with Donald Trump in Mississippi.
"Farage has called for a bar on the children of legal immigrants from public schools and health services, has said women are, and I quote, 'worth less' than men and supports scrapping laws that prevent employers from discriminating based on race.
"That's who Donald Trump wants by his side when he is addressing an audience of American voters."
Source: CBS News/YouTube
During her speech, Clinton said of Trump:
A man with a long history of racial discrimination who traffics in dark conspiracy theories drawn from the pages of supermarket tabloids and the far dark reaches of the internet should never run our governement or command our military.
At the Trump rally, Farage said the underdog campaign of the billionaire property mogul echoed his own fight to take Britain out of the EU.
He told the audience: "You have a fantastic opportunity here with this campaign. You can go out and beat the pollsters, you can beat the commentators, and you can beat Washington."
Farage acknowledged the fact he doesn't have a vote in the election but added: "I wouldn't vote for Hillary Clinton if she paid me."
Source: Channel 4 News/YouTube
In July, Farage told Channel 4′s Jon Snow he thought some of Trump's comments were "almost inciteful".
He said some of Trump's remarks, such as appearing say it would be acceptable if his supporters "roughed [protesters at his rallies] up a bit", made him feel "uncomfortable".
Contains reporting from © AFP 2016