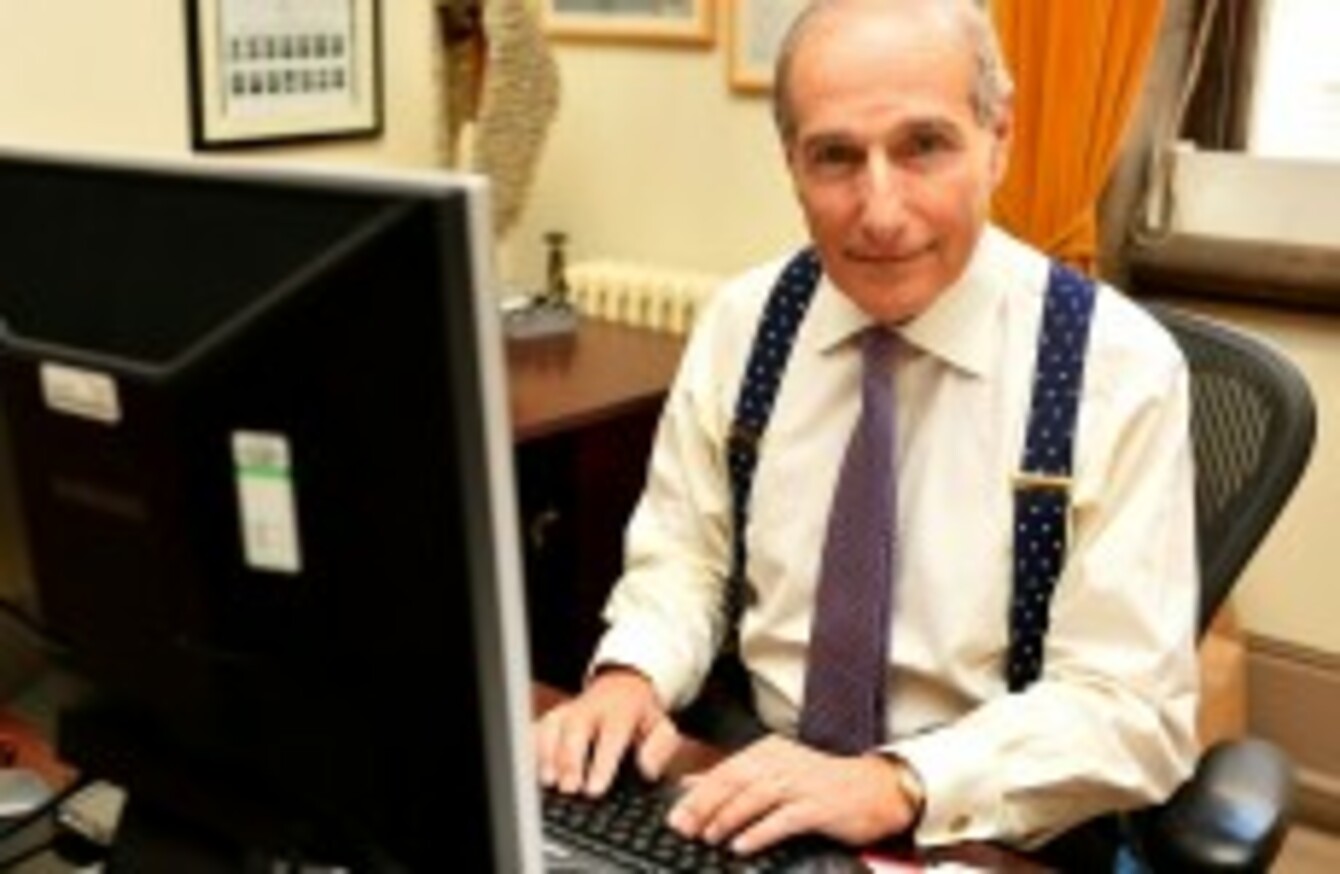 Lord Justice John Goldring will be coroner for the new inquests
Image: John Stillwell/WPA-Rota/Press Association Images
Lord Justice John Goldring will be coroner for the new inquests
Image: John Stillwell/WPA-Rota/Press Association Images
NEW INQUESTS INTO the death of 96 people at Hillsborough stadium in Sheffield 24 years ago will be held in the northwest of England, close to where many of the victims' families reside, the coroner in the case has confirmed.
In a ruling issued this evening, Lord Justice Goldring said that a search is now under way for a "suitable premises" in the region which can accommodate the families when the inquests begin next year.
Fresh inquests were ordered last December following the quashing of the original verdict of accidental death in the case of the Liverpool fans who were crushed to death as they waited to watch their team face Nottingham Forest in a FA Cup semi-final in 1989.
Lord Justice Goldring said that it was "plainly not practicable" for families to travel from Liverpool or the surrounding northwest area to London for the inquests which are likely to take several months.
The coroner added that he had "no doubt that a location can be found in the North West without the risk of actual or perceived prejudice".
Despite the Hillsborough Family Support Group seeking to have the inquests in London to avoid the perception of any local bias, the chairman of the group, Margaret Aspinall, declared herself satisified with today's outcome.
"I'm quite happy wherever it is held as long as everything goes accordingly and we get the right verdicts on the death certificates," she is quoted as saying on BBC News.
Many families were left traumatised by the original inquests held in Sheffield in 1990 and 1991 where the coroner at the time, Dr Stefan Popper, imposed a controversial cut-off point of 3.15pm on the day of the disaster after which no evidence about the emergency response could be heard.
The coroner also confirmed today that he will hold another preliminary inquest hearing on 5 June. This is likely to take place in London.