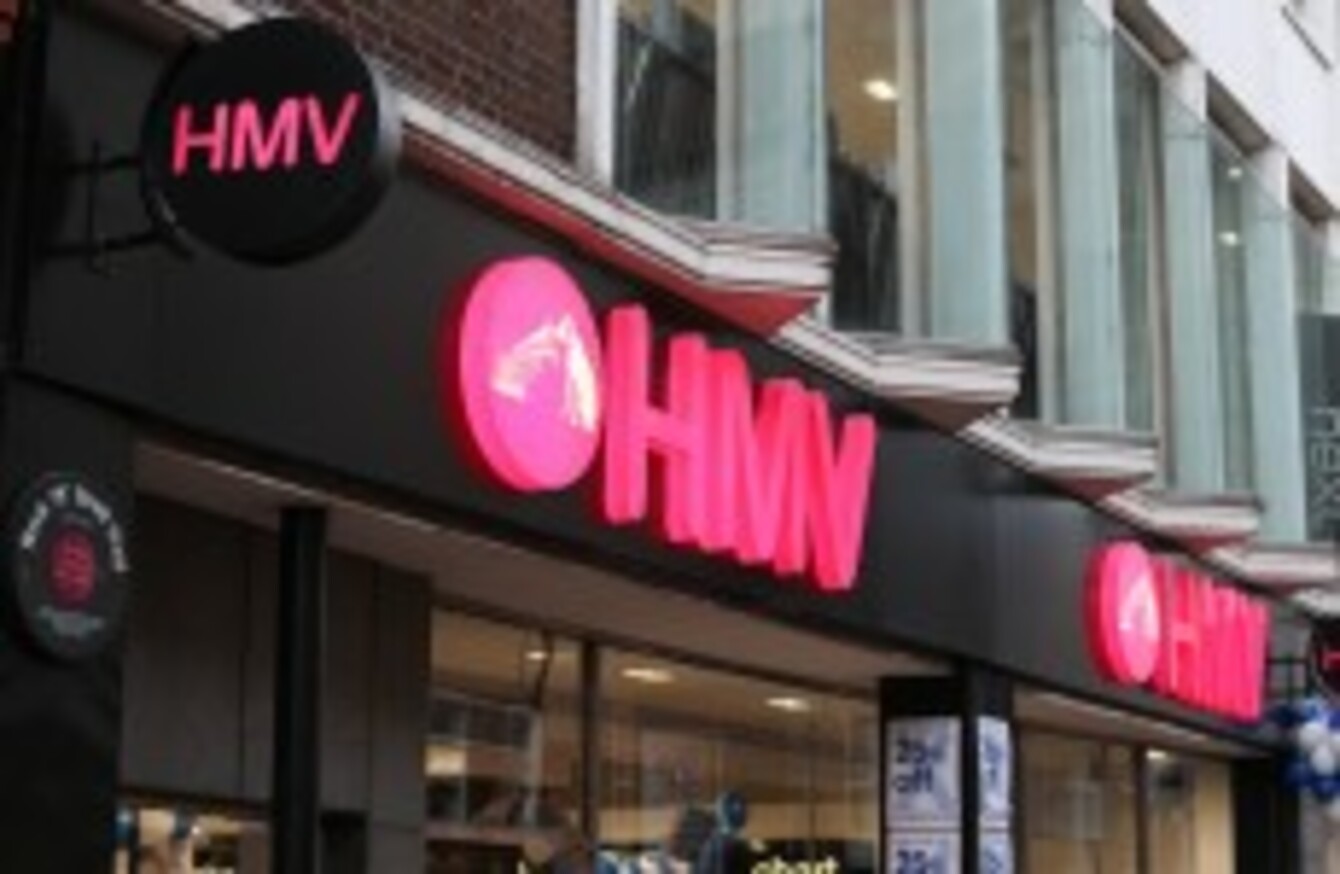 File photo
Image: Niall Carson/PA Wire/Press Association Images
File photo
Image: Niall Carson/PA Wire/Press Association Images
STAFF AT TWO HMV stores in Limerick have brought an end to their sit-in protest over the payment of wages due to them next week having received assurances from the receiver that they will be paid.
Staff at the HMV outlets in the Crescent Shopping Centre and on Cruise Street in Limerick had been staging sit-ins since last Wednesday after the troubled music retailer went into receivership.
Similar sit-in protests begun at HMV stores in Cork and Tallaght in the last 24 hours but it is now believed that an agreement has been reached with all staff for them to be paid next week and all sit-in protests are likely to end.
A staff member from the Crescent store told TheJournal.ie this evening: "We will be paid next week, that's the main thing about it. We're reasonably pleased with the outcome."
He said that promises had been made and have been given in writing. It is expected that a statement from HMV and the receiver David Carson, from Deloitte Ireland, are expected later.
Negotiations between staff and the receiver had been taking place after HMV went into receivership in Ireland on Wednesday the day after it went into administration in the UK, putting over 4,300 jobs in the UK and Ireland at risk.